Bringing home beauty titles has become the new national sport for Filipinos as the country's representatives picked up one pageant crown after another in 2017.
GoodNewsPilipinas reported on the major pageant titles won by Filipinos – from young ladies bringing home traditional beauty crowns, to beauties winning titles infused with advocacies for culture and environment, to a married woman living her life to her fullest potential, and a gay pageant winner – these Filipinos exemplify the natural beauty of the Filipino people.
Here are 9 Beauty, Brains and Advocacy Crowns Won by Filipinos in 2017:
1. Jannie Loudette Alipo-on wins Miss Tourism International Crown DECEMBER 2017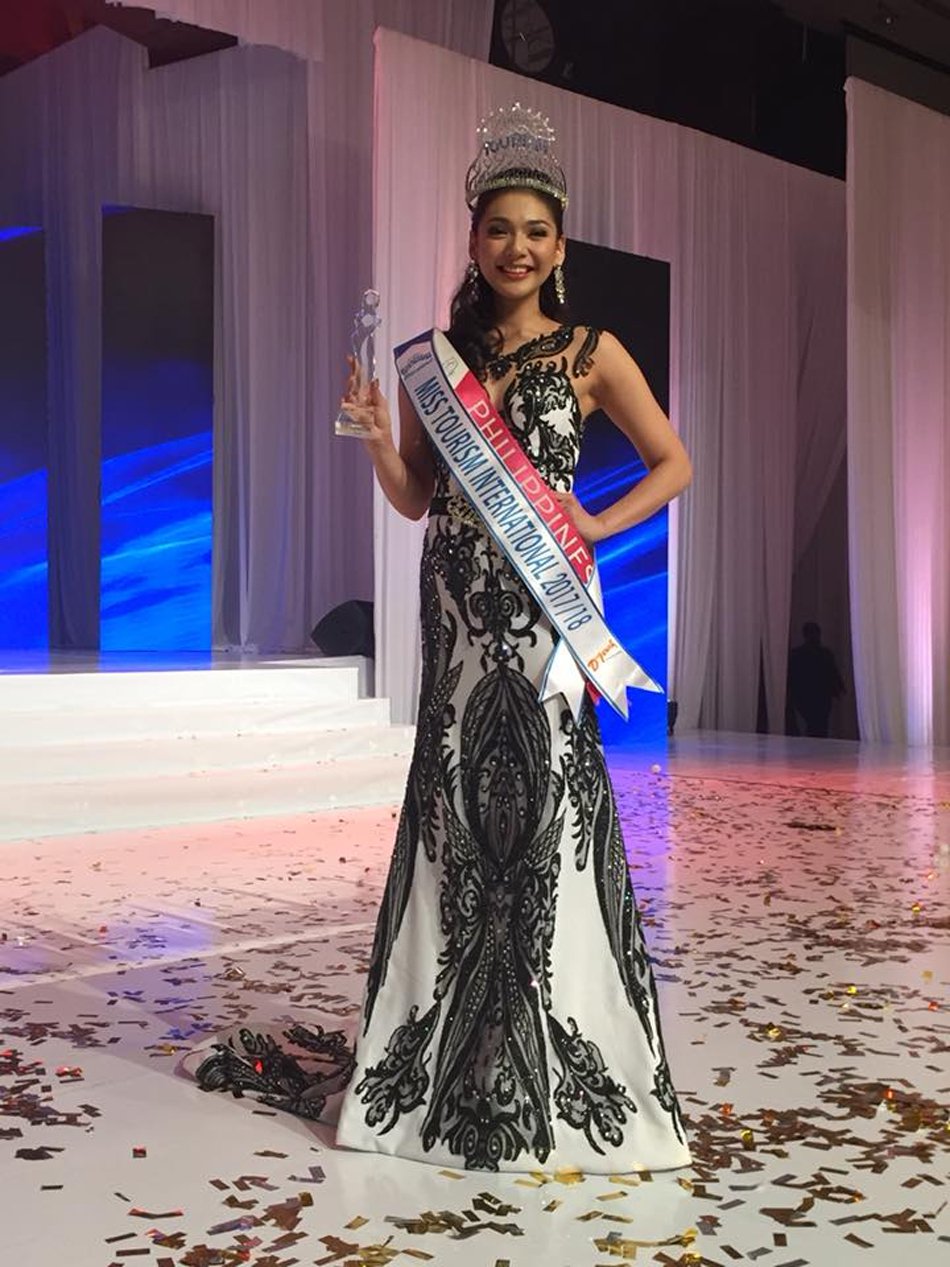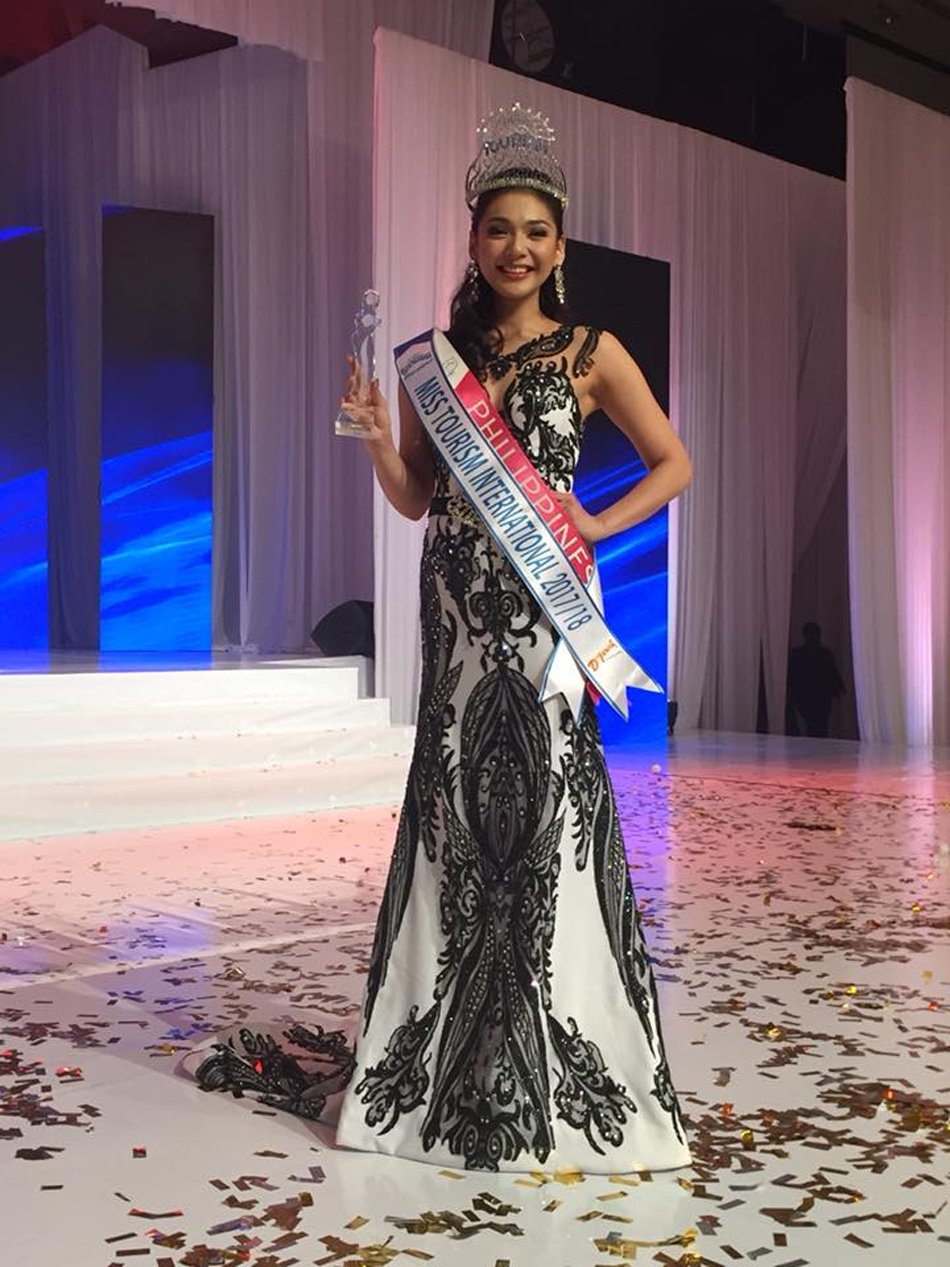 Miss Philippines Jannie Loudette Alipo-on was crowned Miss Tourism International 2017/2018 in Petaling Jaya, Malaysia, beating 47 other contestants to win the title.
Alipo-on is the Philippines' fourth Miss Tourism International titleholder after Angeli Dione Gomez in 2013, the late Rizzini Alexis Gomez in 2012, and Esperanza Manzano in 2000.
2. Filipino mother Jessica Eribal wins Mrs. International DECEMBER 2017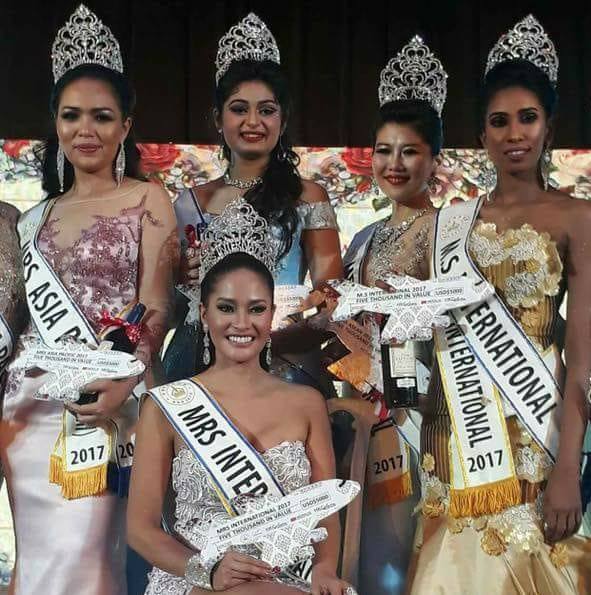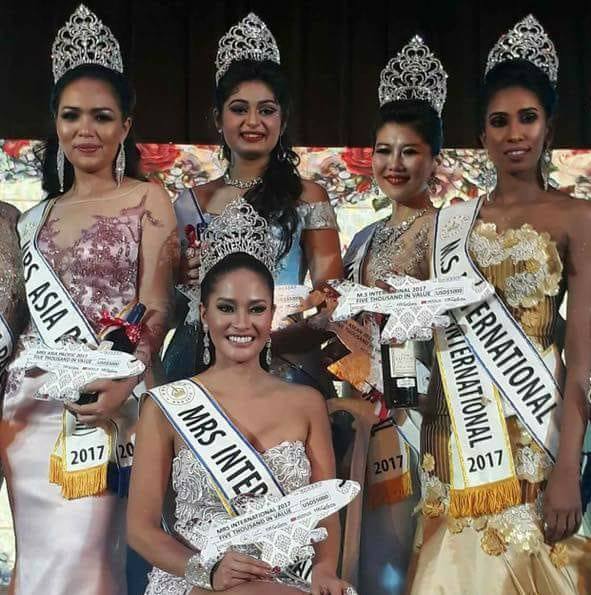 Jessica Eribal, a 40-year-old mom from Cebu, bagged the 2017 Mrs. International crown in December produced on live television by TKS Singapore.
Eribal beat 50 other candidates for the title, while also winning the Best Speech and Most Outstanding Contestant of the Year award during the preliminary pageant.
Mrs. Philippines International won the judges' nod with her answer to how to live up to the "woman for women" mission: "I believe that it is in developing sensitivity to other women in need, the abused and those who suffer from low self-esteem which enables us to understand differences and learn from their experiences. This will be my most vivid platform – that is, to realize this advocacy and I believe I am now ready to take on this responsibility."
3. Mary Eve Adeline Escoto crowned Miss Asia Global 2017 NOVEMBER 2017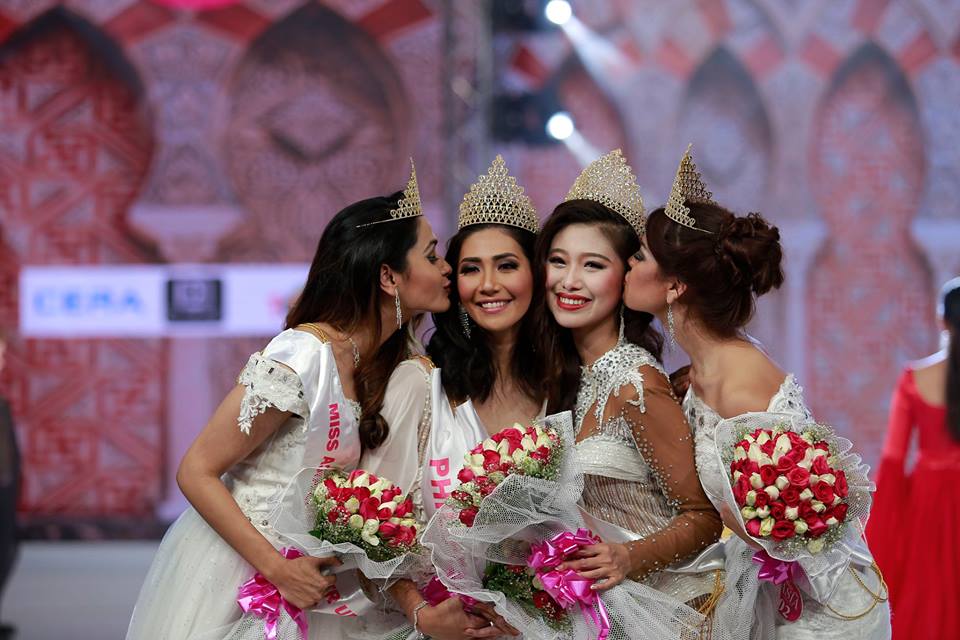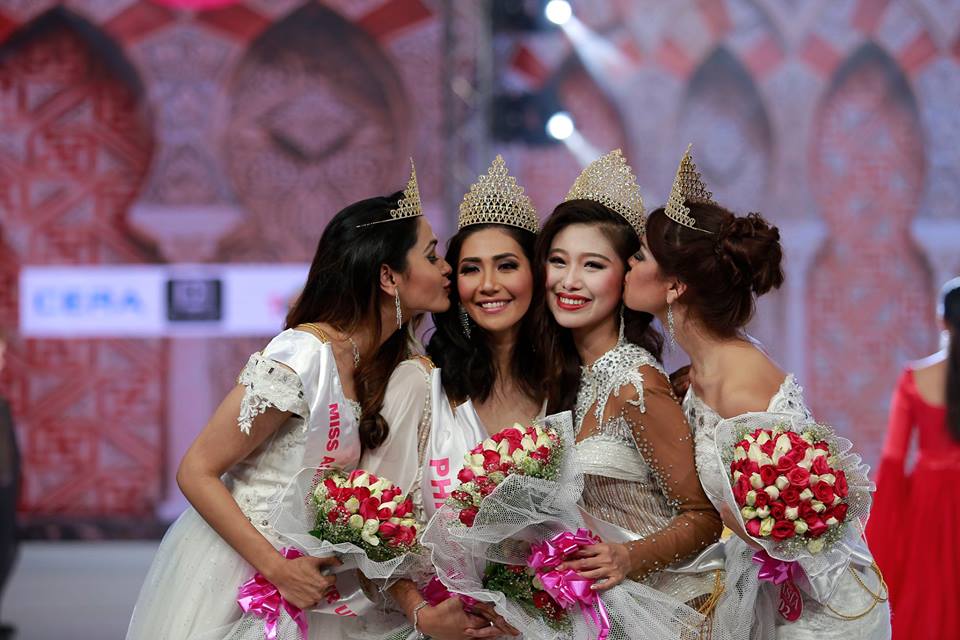 The Philippines' success in international beauty pageants continued as Mary Eve Adeline Escoto was crowned Miss Asia Global 2017 in Kerala, India.
Escoto, a physical therapist who hails from Nueva Valencia, Guimaras also bagged Best in National Costume, Best in Formal Wear and the Missosology Choice Award.
4. Winwyn Marquez is 1st Filipina to win Reina Hispanoamericana NOVEMBER 2017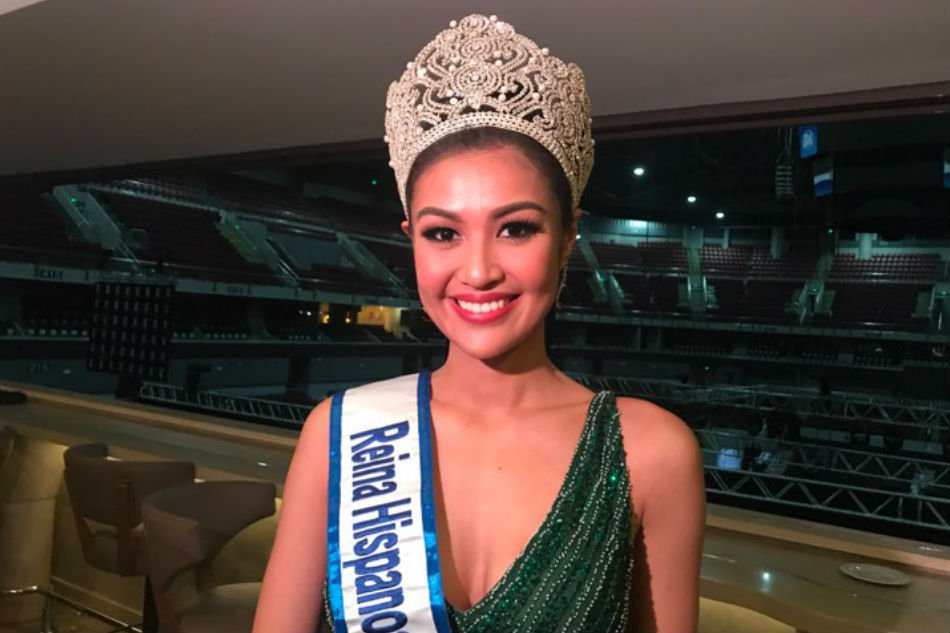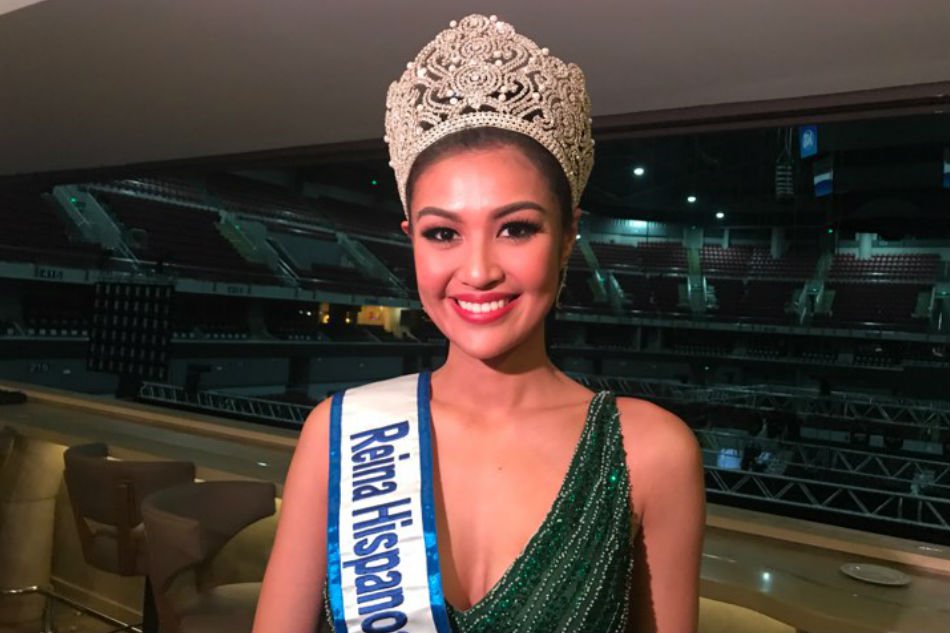 Winwyn Marquez, was crowned Reina Hispanoamericana 2017 in Sta Cruz, Bolivia, making her the very first Filipina and the first Asian to compete and win in the beauty title.
Marquez was asked how she would promote the Hispanic-American culture with the prevailing language barrier.
Using an interpreter, Marquez answered: "Language can be learned but the will and determination to contribute to the organization cannot. It has to come from the heart. It has to be natural. I believe that kindness is a universal language that if you treat people with tolerance, patience and love, you will understand each other.
"The Hispanic culture is not about language only. It's about love for God, love for country, love for history and culture and love for family. And as a Filipina with a unique heritage, I have instilled that. I am ready to promote the Hispanic culture not just in Asia but in the whole world. It is time to celebrate the Hispanic culture. It is meant to be celebrated."
5. Medical Physicist Karen Ibasco hailed as Miss Earth 2017 NOVEMBER 2017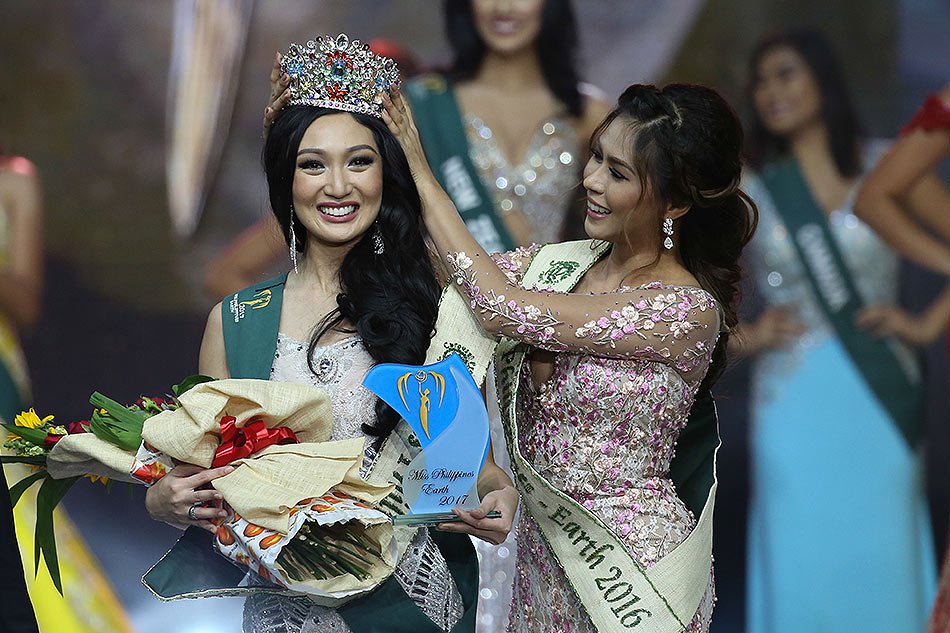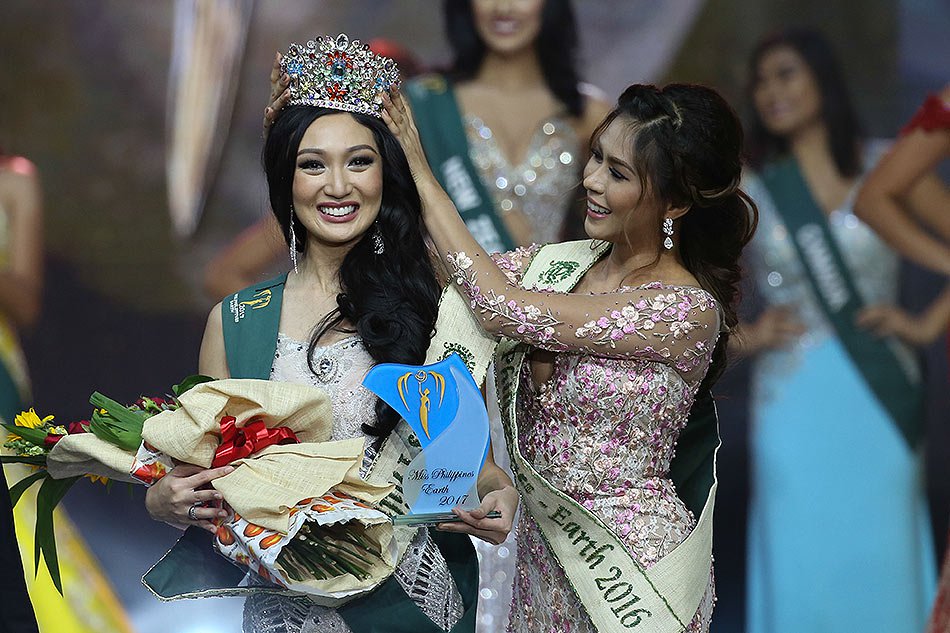 University of Santo Tomas cum laude graduate Karen Ibasco has been crowned 2017 Miss Earth, making her the fourth Filipina to be crowned as Miss Earth since the pageant began in 2001. She followed the footsteps of Karla Henry (2008), Jamie Herrell (2014) and Angelia Ong (2015).
During the competition's final Q&A portion, Ibasco was asked who or what she thinks is the biggest enemy of Mother Earth and why.
Ibasco said: "I believe that the real problem in this world is not climate change. The real problem is us because of our ignorance and apathy. What we have to do is to start changing our ways, to start recalibrating our minds and redirecting our steps because together, as a global community, our micro-efforts will have a macro-effect to help save our home, our planet."
6. Sarah Bona wins Miss Nature Intercontinental in Poland SEPTEMBER 2017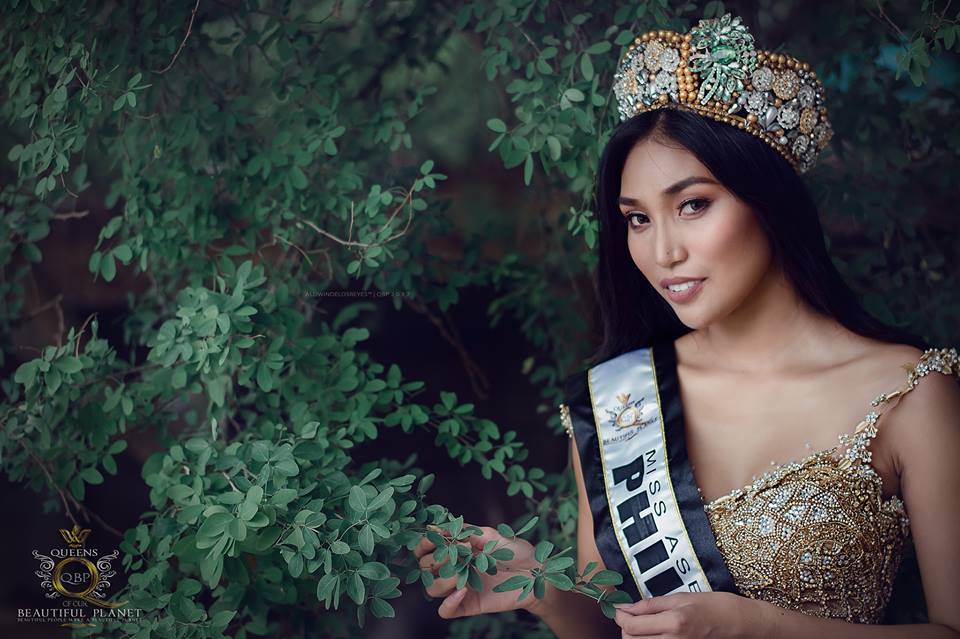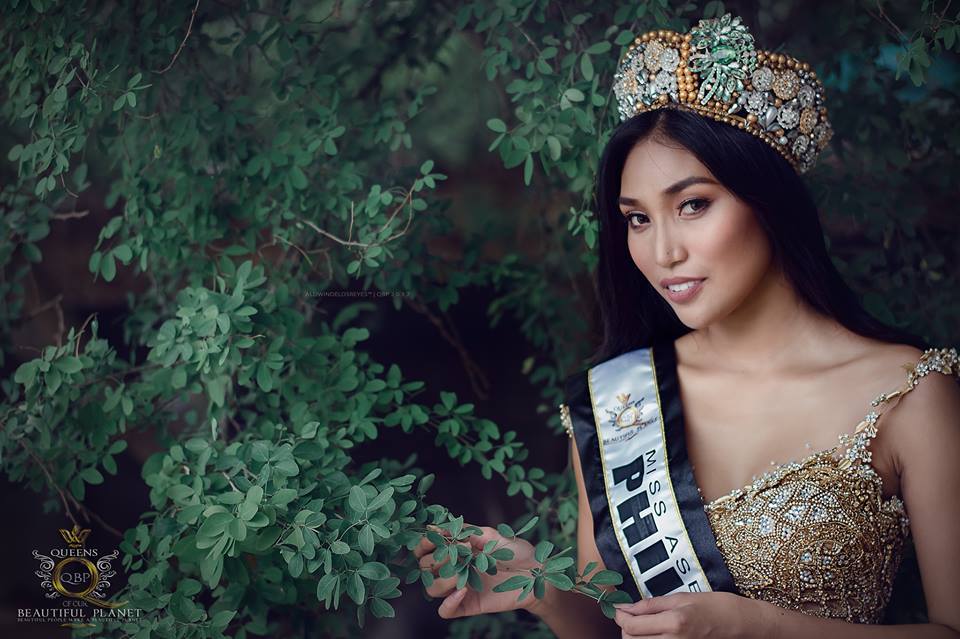 Sarah Bona, the 26-year-old beauty queen from Iriga City in Camarines Sur won over 15 other finalists in the beauty contest that had them talking about environmental issues that exist in their countries.
Bona is a businesswoman who is licensed as a nurse, midwife and caregiver.
The first edition of Miss Nature Intercontinental "draws attention to environmental issues, clean water and air, gaseous emissions, ground contamination, aggressive and often mindless extraction and use of raw materials and, consequently, healthy living, for human life."
7 & 8 Pinoys capture Mister and Miss Culture World titles JUNE 2017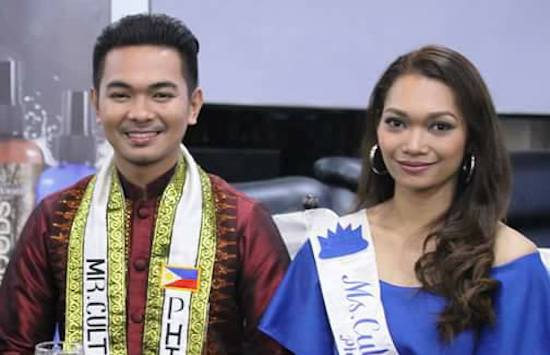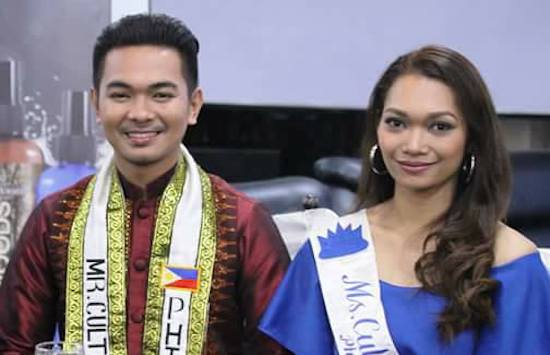 The Filipino representatives in the Mister and Miss Culture World (MMCW 2017) won titles for the Philippines in the third annual edition of the beauty pageant.
Al-Hakam Reggie Dimalanas of Mindanao won the Mister Culture World Arts title.
Rizza Paula Lacson Infante, the Visayan beauty queen, won the Miss Culture World Heritage title.
9. John Raspado wins Mr. Gay World 2017 in Spain MAY 2017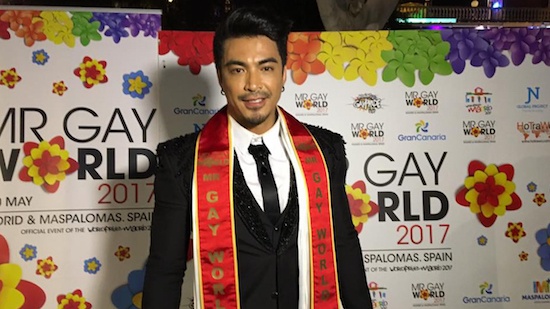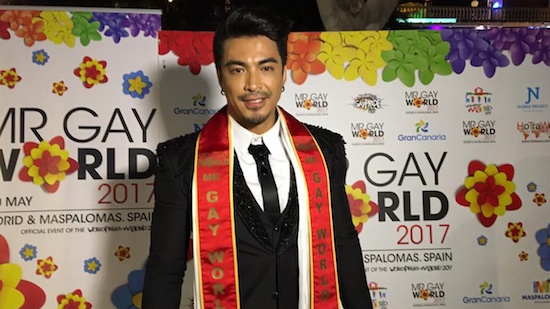 Mr. Gay World Philippines title holder, John Raspado, has won the new Mr. Gay World 2017 held at the World Pride 2017 in Spain.
Raspado's win marks the first Philippine win in Mr. Gay World since the competition began in 2009.
Raspado, an online marketer and businessman, bested 20 other candidates from 5 continents in the overall judging which included the best in regional costume, swimsuit, and evening dress.
Filipinos show no sign of letting up on beauty pageants as contestants already brace for a new round of pageants in barangays, towns and cities, provinces, regions up to the national level this 2018.
Expect GoodNewsPilipinas.com to share the good news of the Pinoy beauty being heralded around the globe in the New Year. Welcome 2018!
Check out other GoodNewsPilipinas Yearender Reports here
Facebook Comments