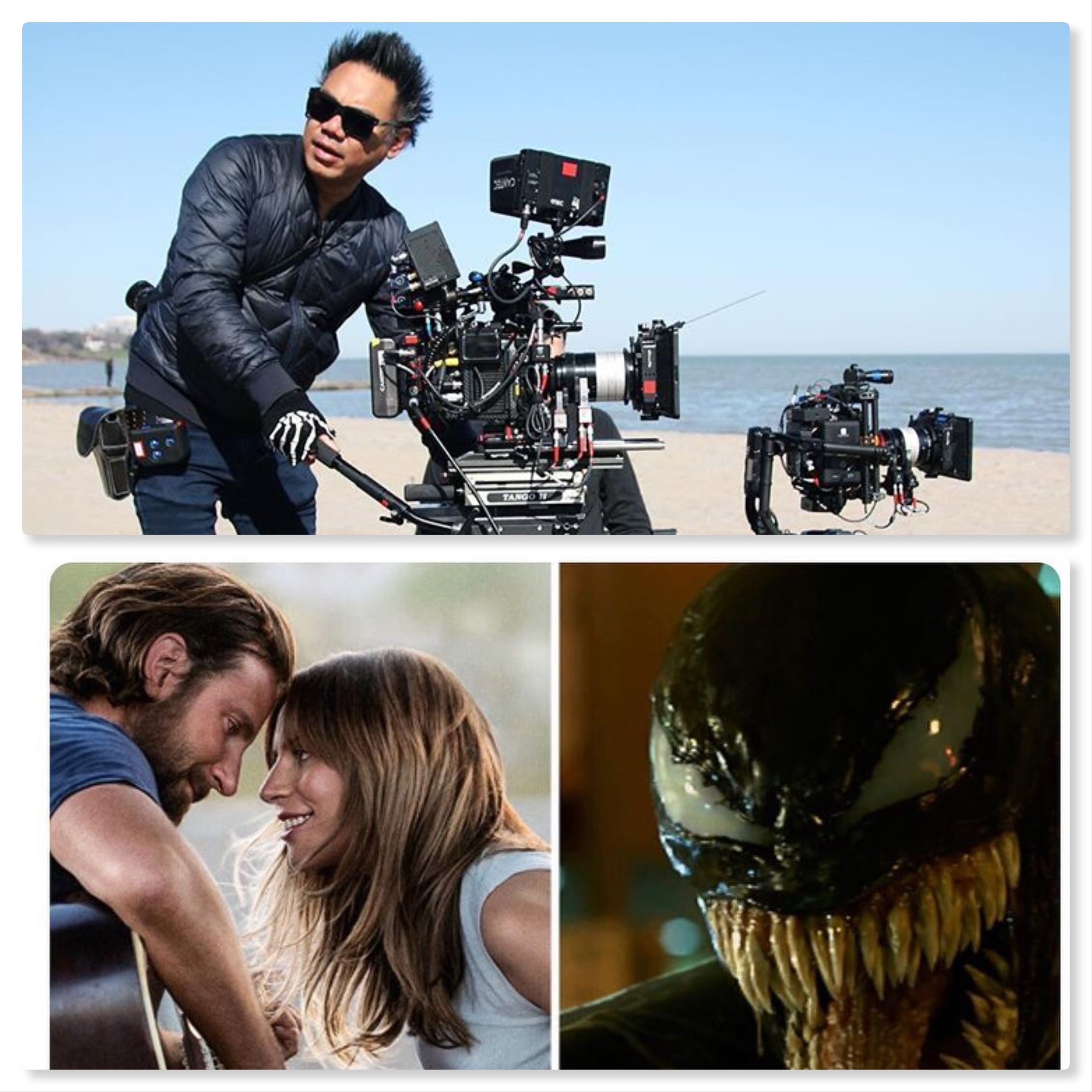 Venom and A Star is Born, the current top 2 Hollywood movies which premiered in October have the same director of photography – Filipino-American Matthew Libatique.
Libatique is acknowledged as one of the top Fil-Ams working creatively behind the scenes in Hollywood.
The Director of Photography (DoP) for the Tom Hardy-starrer Venom and the Bradley Cooper-Lady Gaga-movie A Star is Born, is a critically-acclaimed Oscar-nominee.
The cinematographer earned an Academy Awards nomination and numerous critics' awards as DoP for Black Swan, an indie-budget-sized film which starred Natalie Portman in a psychological thriller about an obsessed ballerina.
His film credits include 2 Iron Man films with Robert Downey Jr. who calls Libatique, "Maestro." He has collaborated with acclaimed film directors Spike Lee, Joel Schumacher, Jon Favreau, and Darren Aronofsky.
Born in New York to parents who immigrated from the Philippines to the United States in the 60s, Libatique holds the distinction of being the first Filipino-American to earn an Oscar nomination. He proudly carried his heritage during his first Oscar stint by wearing a tuxedo designed by Filipino Oliver Tolentino.
Libatique, a member of the American Society of Cinematographers (ASC), stays in touch with his Filipino roots and in 2017 gave an ASC-led free cinematography workshop for local filmmakers at the University of the Philippines Film Institute.
The celebrated Fil-Am cinematographer who traces his roots to Pangasinan and Quezon, received his education at the California State University, Fullerton and the American Film Institute.
Venom and A Star is Born are the latest film credits for Matthew Labatique whose career spans 67 films as cinematographer, 5 made-for-television videos, 20 music videos which include Tracy Chapman's "Give Me A Reason", and a slew of other productions.
Watch these movie trailers to sample Matthew Libatique's work on Venom and A Star is Born.
Facebook Comments