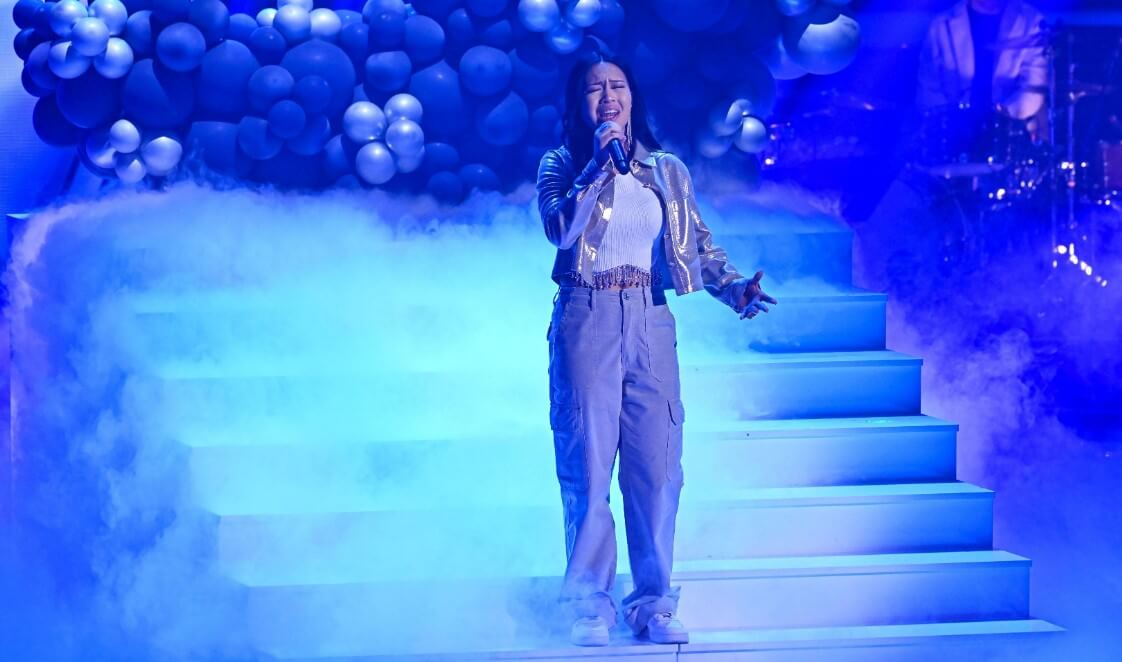 Fiona Cassandra Vargas, a talent from Season 11 of The Voice Kids, concluded her phenomenal journey with an unforgettable finale performance.
The 15-year-old Filipino-Irish prodigy, who once graced The Voice Kids UK stage, has now captured the hearts of German audiences and coaches alike.
Rising Up in the Blind Auditions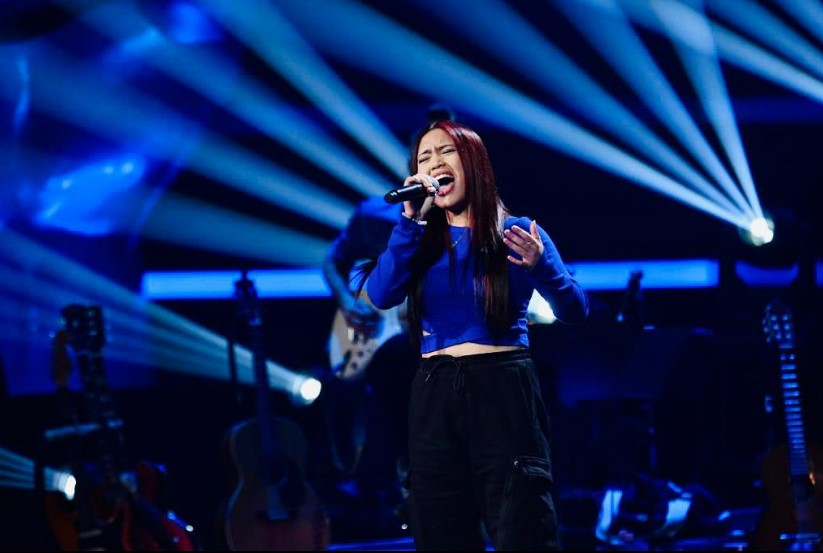 Fiona's journey commenced with her impressive blind auditions where she captivated the coaches with the soulful notes of Andra Day's "Rise Up". The German coaches couldn't remain seated, buzzing with enthusiasm, barely able to believe the talent resonating from Fiona's voice. As she finished the song, calls for an encore echoed through the studio, leading Fiona to perform "Rise Up" again, leaving the coaches awestruck.
READ MORE: Fil-Irish Fiona Vargas makes a spectacular comeback in The Voice Kids Germany
WATCH Fiona's "Rise Up" here:
Making All Listen to Her Knockout Stage
Advancing to the knockouts, Fiona showcased her unique vocal power and unbelievable technique with Beyoncé's "Listen". This performance was a testament to her ability to convey deep emotions through her music, an achievement that left coach Alvaro astounded. Fiona's talent was so extraordinary that she stood her ground against her peers and secured her place in the finals of "The Voice Kids" 2023.
READ MORE: What's the Secret Behind Fiona Cassandra Vargas' Stunning Journey to The Voice Kids Finals?
WATCH Fiona's "Listen" here:
Fiona's Finale
Her final performance on May 12, 2023, was more emotional than ever. Fiona surpassed all her previous performances, leaving coach Alvaro and the audience speechless with her rendition of Billie Eilish's 'When The Party's Over'. Alvaro confessed that he had never before heard so much emotion in a voice, hinting at the profound impact of Fiona's finale performance.
WATCH Fiona's "When The Party's Over" here:
Fiona's journey on "The Voice Kids" is a story of talent, hard work, and resilience. Even though she had already experienced the stage of The Voice Kids UK, where she made it to the semi-finals, the anticipation and nervousness before each performance never ceased. Yet, she harnessed these feelings and transformed them into her strength, saying "I just took it as an experience and I'm ready to rock the stage in Germany."
The coaches praised Fiona relentlessly. Wincent Weiss expressed his disbelief at such a powerful voice coming from a young talent. Lena, a former Eurovision Song Contest winner, complimented Fiona saying, "You sing so much better than me!" Alvaro, so captivated by Fiona, serenaded her with a beautiful rendition of "Crazy", successfully persuading her to join his team.
Fiona Cassandra Vargas' journey on "The Voice Kids" Germany is a testament to her incredible talent and determination. Though her journey ended with the grand finale, her performances on the show will continue to resonate with audiences and inspire young talents worldwide. As we celebrate Fiona's journey, we eagerly look forward to seeing what this young star will accomplish next.
SEND CONGRATULATIONS in the comments below to Fiona Cassandra Vargas for reaching for her dreams at The Voice Kids Germany Grand Finals!
Good News Pilipinas is a Lasallian Scholarum Awardee. TELL US your good news story tips by messaging GoodNewsPilipinas.com on Facebook, Twitter, Instagram, or e-mail editor@goodnewspilipinas.com and WATCH Good News Pilipinas TV YouTube & Good News Pilipinas TikTok for more Filipino Pride stories!
Facebook Comments