Filipino designer John Herrera has been named as Britain's Top Designer (BTD) at the 5th season of the Fashion's Finest event for emerging talent in British fashion.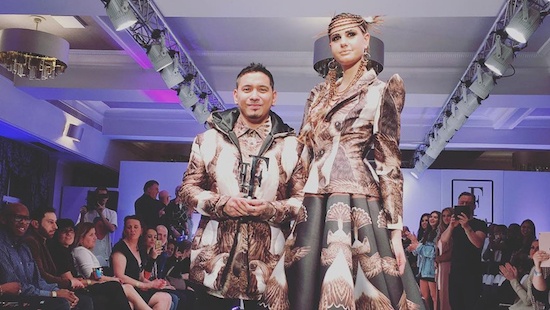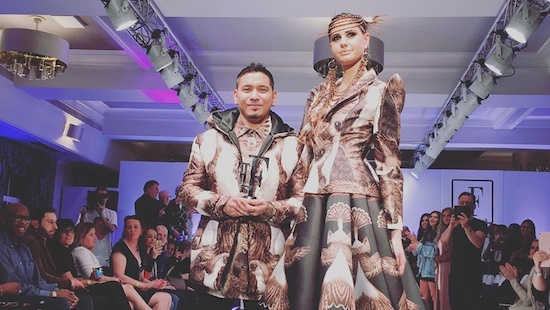 Herrera won over five other London-based designers with his "Agila (Eagle)" collection which features Philippine history and culture – the Philippine Eagle and Filipino tribal art.
The tribal art pieces included tribal tattoos from Northern Luzon. The Philippine eagle print, in homage to the proud monkey eating eagle endemic to Philippine forests, acts as a symbol for the collection.
The House of Herrera Philippines presented at the BTD six show pieces created with digital dye-sublimation printing in the designer's first work on custom made print in collaboration with EPSON Philippines.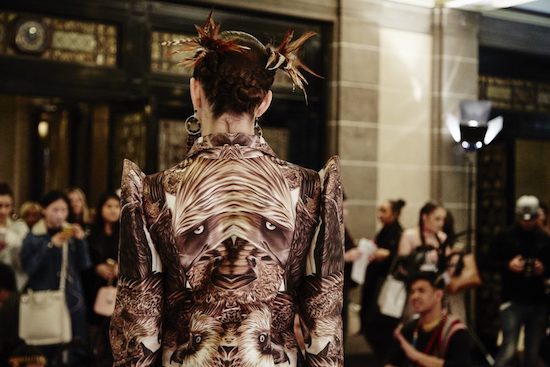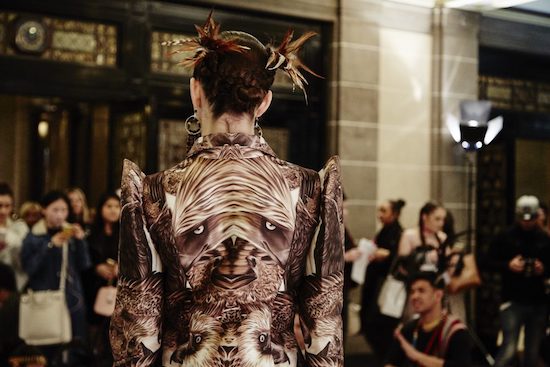 The resulting fabrics were made into dresses, overcoats, and angular tailored jackets in white, brown and black color scheme.
"I wanted to shed a light on protected, endangered animals in the Philippines. We have to take care of them, to make a conscious effort to keep them from going extinct. I want to shake the cores of people who don't care about these animals, or the people who have yet to care. I'm starting with the agila, the proud Philippine Eagle. These are illustrations that take inspiration from Mulawin—bloody old, I know—and PAGASA," Herrera shared with Preview.
The Filipino designer first showed his creations in London in 2015 – and was immediately awarded the London Emerging Designer Award for his 10-piece collection inspired by the bioluminescence of Philippine marine life.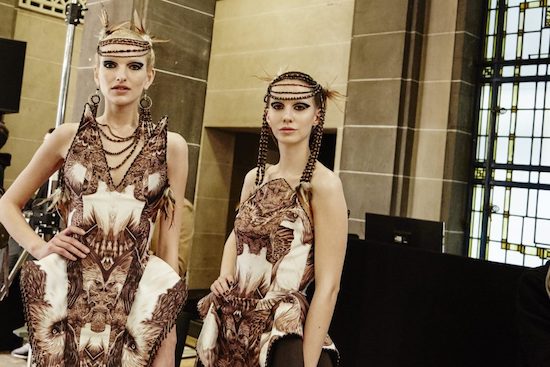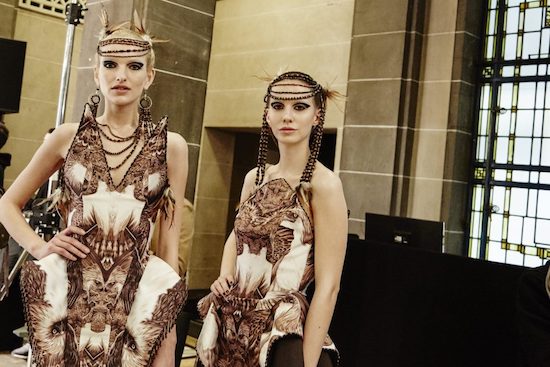 He said in a Megastyle interview, "Showing for the first time in London two years ago proved that the opposite had to be done. London is very welcoming to anything foreign to them. And that's what I am, I come from a country of riches–both natural and cultural. If I were to stand out, I must be proud of my heritage!"
Herrera was chosen the winner by London fashion scene's experts namely, celebrity photographer and Britain's Next Top Model judge Nicky Johnston; CEO of Fashion's Finest and creator of the Britain's Top Designer Deborah St. Louis; celebrity stylist Bernard Connolly; Cerys Wrigley-Moss; fashion stylist and Princes Trust Ambassador Lewis Duncan-Weedon; fashion stylist Lola Royle; and former fashion director of the Daily Telegraph Hillary Alexander.
Facebook Comments