Director Jun Robles Lana won his second Best Director award for his indie film "Anino sa Likod ng Buwan (Shadow Behind the Moon)" at the 20th International Film Festival of Kerala in South India.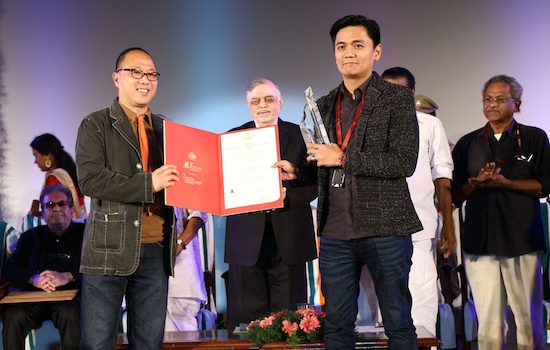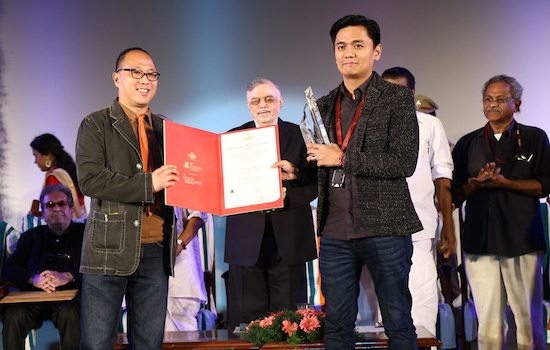 Lana won over 13 other best director contenders.
"Anino," a critically acclaimed one-shot, two-hour political drama, had previously won 4 awards for Lana and "Anino" at the 13th Pacific Meridian Film Festival of Asia Pacific Countries, in Russia.
The film lifts material from director Lana's research and field experiences in Marag Valley, which was declared a No Man's Land during the height of the government's anti-insurgency campaign in the 1990s. In an attempt to crush the rebel forces, Marag Valley was heavily bombed and hundreds of residents were killed or wounded.
The three lead characters essayed by LJ Reyes, Luis Alandy and Anthony Falcon trade wits amid a backdrop of socio political issues faced by displaced internal refugees post Martial Law era.
Lana posted on his Facebook page, "Overwhelmed and thankful for this early Christmas gift! It means so much to win Best Director in places like India and Russia for a film that is very Filipino. The response from the international audience has been very inspiring. I look forward to the opportunity to screen 'Anino Sa Likod ng Buwan' back home this January."
"Anino" has received other international recognition such as the Netpac (Network for the Promotion of Asian Cinema) Award and the International Critics Prize from Fipreci (International Federation of Film Critics).
Facebook Comments