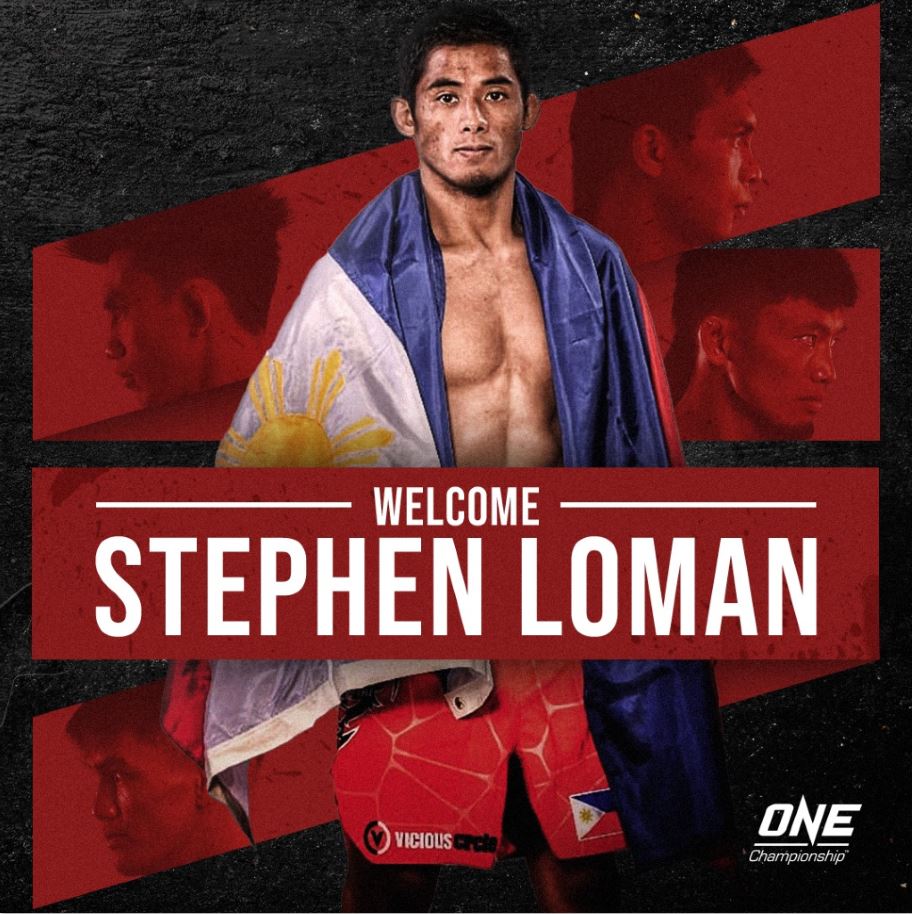 Stephen "The Sniper" Loman, the world's first Brave Combat Federation Bantamweight Champion, has joined the ONE Championship stable of martial artists.
Loman joins his fellow Team Lakay members who have made their mark on the Singapore-based ONE Championship stages including Global Martial Arts Hero of the Year Eduard Folayang, Igorot Pride Kevin Belingon, Geje "Gravity" Eustaquio, and ONE Strawweight World Champion Joshua "The Passion" Pacio.
"Team Lakay's Mark Stephen Loman 🇵🇭 has arrived!" ONE Championship social media announced on February 10, 2021.
The 24-year-old Mixed Martial Arts (MMA) fighter made his historic third successful defense of his Brave CF Bantamweight Championship belt during his first-ever fight in the Philippines held in 2020, securing his record as the longest-reigning champion of the Bahrain-based Brave CF.
Loman first won the Bantamweight Championship belt against Canadian-Indian Gurdarshan "St. Lion" Mangat in 2017. His battles also made him the 1st-ranked among 89 active Middle East Pro Bantamweights and the 3rd-ranked among 215 active Asia Southeast Pro Bantamweights.
Team Lakay founder Mark Sangiao confirmed Stephen Loman's signing up for ONE Championship.
"It's an overwhelming opportunity, but I'm excited to join my Team Lakay brothers in the biggest martial arts organization in the world. I'm excited to enhance my skills on this platform and showcase my style to millions of viewers across the globe. Of course, fighting in a new promotion and a new environment will be a challenge, but it's one I'm more than willing to face. I'm ready to show ONE Championship fans the best of Stephen Loman," Loman stated in a post by the Baguio-based Team Lakay's founder Mark Sangiao.
"Stephen Loman is one of the best fighters in the Philippines. His all-around skills will be on full display in ONE Championship. I spoke to Stephen and he's highly motivated right now. He can't wait to get in the Circle and put on a show. Of course, I'll be there for him, as well as all of his teammates at Team Lakay, every step of the way," Sangiao said.
SEND WELL WISHES in the comments below to Bantamweight champion Stephen Loman as he joins the ONE Championship stable.
Are you a Proud Filipino? Get more good news stories on Filipino Pride! Subscribe to GoodNewsPilipinas.com and our YouTube channel: Good News Pilipinas! TV
Facebook Comments