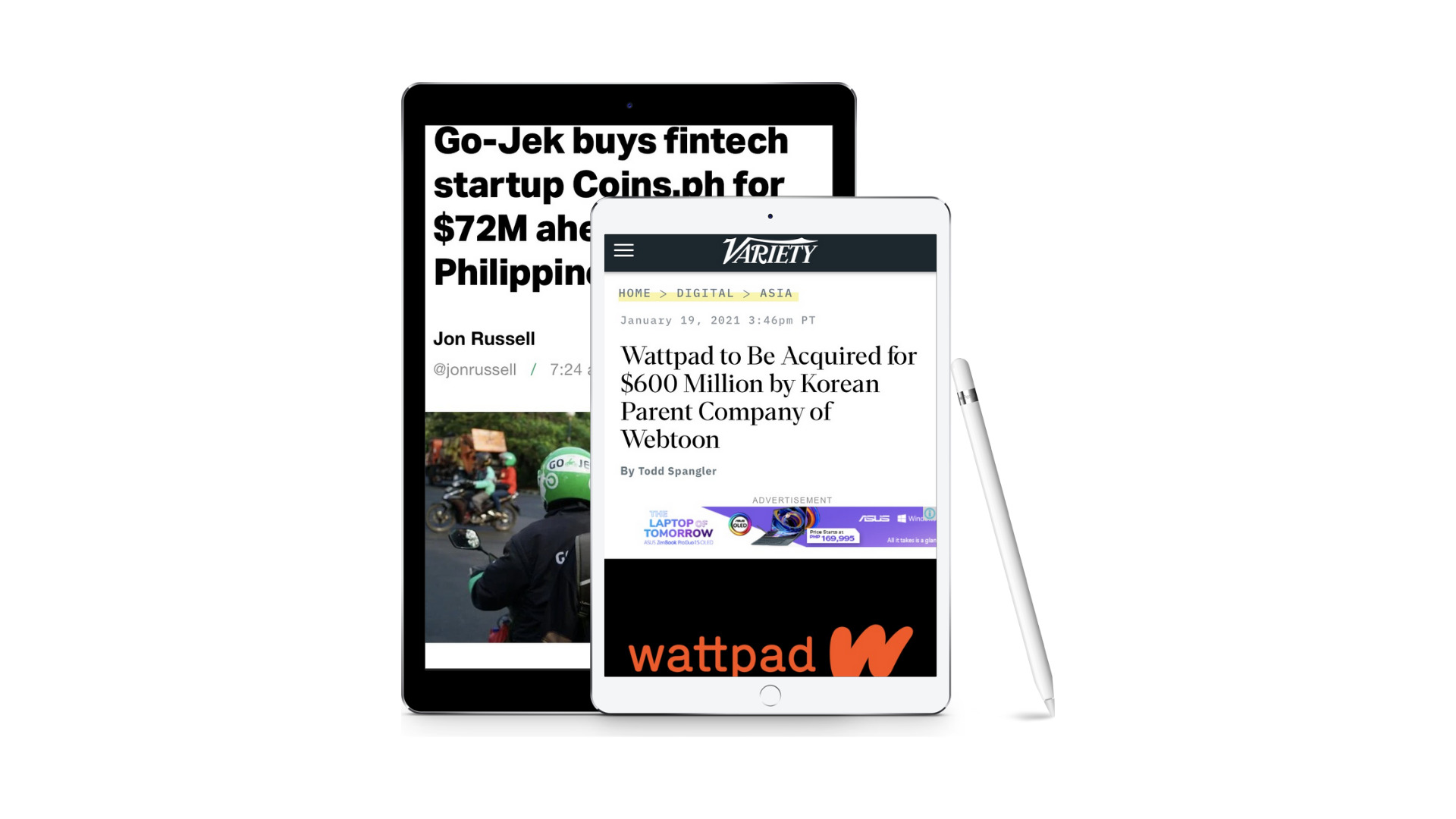 Kickstart Ventures, the corporate venture capital arm of Globe, is seeing an increase in investment deals in e-commerce, logistics, and cybersecurity as a result of the pandemic.
Kickstart Vice President Joan Cybil Yao noted that with the pandemic accelerating digital adoption, there was a significant rise in e-commerce transactions which could benefit from new and more efficient payments and logistics solutions. Thus, Kickstart is setting its eyes on e-commerce ventures, as well as technologies that can make e-commerce transactions safer, faster, and easier. Fintech, chatbots, data analysis, logistics, and cybersecurity are obvious e-commerce enablers.
Citing a 2020 Google Temasek study of the Philippine market, Yao said there was a 55 percent increase in the e-commerce market size as more people head online to buy things.
However, as the market grows, there is also a rise in cyber attacks, prompting Kickstart to give special attention to startups focusing on data security and privacy. "A space where we're spending more time this year is cybersecurity. As consumers and businesses move online, the scammers move online, too; so it becomes increasingly important to protect consumers and companies," she said.
The Google Temasek study also reported that the Philippine online media market saw a 27% hike in usage, with audiences consuming more content online. Filipino audiences spend the most time online – an average of almost 11 hours daily; and Filipinos are the greatest consumers of social media, spending 4 hours and 15 minutes daily on social media.
In contrast, Philippine TV usage defied the global trend of increased TV viewing during 2020: Philippine TV usage actually slid to 61%, down by five percentage points, to become the third top source of news in the country, behind online (87%) and social media (72%) according to The Reuters Institute Digital News Report 2021.
With fewer choices for free-to-air TV, better internet connectivity, and more content options online, it would seem that Filipinos sought news and entertainment online. Kickstart shared their increased investments in online entertainment: citing Wattpad, the Toronto-based online community of readers and writers, recently acquired by Naver in a $600M deal announced earlier this year, as well as more recent investments in DIVE Studios podcast network out of Los Angeles and Seoul, and Kumu based in the Philippines.
Being part of the Ayala Group of Companies, Kickstart also seeks innovation across a wider span of industries through the Ayala Corporation Technology Innovation Venture (ACTIVE) Fund. The US$180 million fund, the largest venture fund in the Philippines, will be deployed towards investments that support Ayala Corporation's theses about the future, focusing on its interests in data, human capital, smart living, and resource distribution. According to Kickstart, these four futures represent the next century of growth for Ayala.
Kickstart's President Minette Navarrete said that with this fund they are helping build the future following Ayala Corporation's 187 years of experience in championing nation development and building the future. "We believe that by making these investments in amazing, unique startups, led by committed and passionate founders – we are looking to a better, safer, happier, and more equitable future for all of us."
When asked about its criteria for funding, Minette said the startups need to address big, meaningful problems of customers or enterprises, offer compelling and credible solutions that are scalable and sustainable, and have a clear source of differentiation and strategy for expansion and growth.
Kickstart invests in early to early-growth stage ventures anywhere in the world through its three funds, including the ACTIVE Fund. At the time of this conversation, Kickstart had made investments in 49 tech startups, supporting over 100 founders from the Philippines, Indonesia, Malaysia, Singapore, the United States, Canada, and Israel. However, the Kickstart leadership team hinted that a number of new investments were in the pipeline and soon to be announced.
Globe's digital startup Coins.ph received Indonesian GO-JEK investment.
To know more about Kickstart, visit https://www.kickstart.ph/.
Good News Pilipinas is celebrating its 15th Anniversary in 2021 by giving away prizes! Subscribe to our Good News Pilipinas! TV YouTube channel and enter the raffle by sending us an email to editor@goodnewspilipinas.com
Facebook Comments