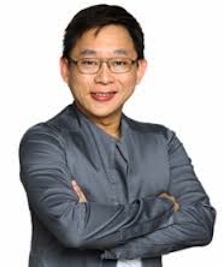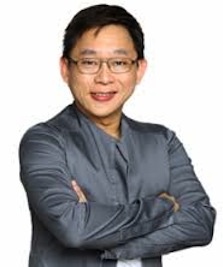 Do you know someone who is always mad? You talk to them and their face always has a big frown.
They are so hard to communicate with because they are often emotional and irritated.
These people feel like they are always right. They are never wrong. They don't compromise during discussions and would turn to anger and be being hot-headed just so they can get what they want. When they are at fault, they will do everything to turn the situation into their favor, or just put the blame on someone else. So stressful!
So, what can we do with these angry birds?
STAY AWAY FROM NEGATIVE PEOPLE
Believe me. These negative people will always be around you.
If you can avoid them, then do everything you can to stay away from them. You won't get anything good from being with them.
Remember what they say, "if you surround yourself with angry people you will become an angry bird one day."
What if this angry person is your co-worker? You classmate? Your loved one? Your spouse?
If you cannot avoid them, then this is what you need to do…
NEVER GIVE IN TO THEIR ANGER RAMPAGE
Don't give in to an angry person's rage. The reason they get so angry is that they are so full of hate and rage. Do not fall into the trap of having a shouting or a grudge match with these people. It is just like being brought into a wrestling match in a pig pen. You will not come out without having mud on yourself.
In other words, you can never win!
LEARN HOW TO FORGIVE
"Chinkee, that's easy to say but hard to actually do."
Yes, I agree. But it's harder to live in anger and hatred. If we don't learn to forgive, we end up as the real losers, not them.
We have to forgive in order to have peace in our minds, hearts, and souls. Our everyday task would suffer if we have a grudge in our hearts. If we forgive those who have wronged us, then we are able to heal our spiritual wounds. We overcome the feeling of bitterness, resentment, and worst of all, revenge.
We should also pray that God will enlighten the people who bring pain in our lives. Ask for God's intervention so that He will give you the courage to stay humble and never think of getting even.
We too are not perfect. In Matthew 6:14-15 it says; "For if you forgive other people when they sin against you, your heavenly Father will also forgive you. But if you do not forgive others their sins, your Father will not forgive your sins."
Forgiveness can give us the peace and love that only God can offer. Do not let yourself be a slave to someone else's wrongdoings. Do not become a prisoner of other people's mistakes.
THINK. REFLECT. APPLY.
Are you in the company of angry birds?
What do you plan to do about it?
Have you surrendered everything to God and asked God to help you with your feelings and emotions?
(Chinkee Tan is a top Filipino motivational speaker, wealth and life coach whose goal is to inform, educate, motivate, and disturb. His vision is to help people become financially-literate and debt-free. For more info about Chinkee Tan, please visit his fan page at FB, Twitter and Instagram. Also follow VIBER PUBLIC CHAT GROUP search chinkee tan, and VISIONCHINKEE on You Tube for more news and encouragements.)
Facebook Comments