Koronadal City in South Cotabato has made two new Guinness World Records as part of their effort to promote motorcycle road safety.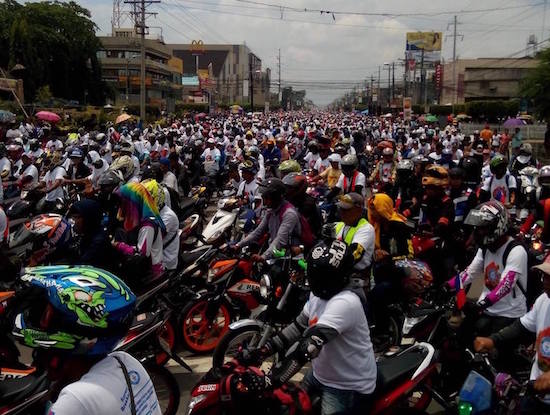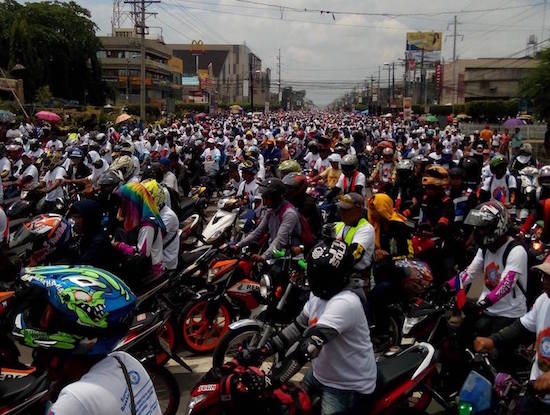 Koronadal made the new record for Most Engines Started Simultaneously with 3,184 people and motorbikes.
The same event scored the 2 nd world record for Most Motorcycle Horns Sounded Simultaneously done by 3,177 people.
The two new Guinness records for the Philippines were attempted on April 29, 2017 with a total of 3,336 motorcycle riders converged along a stretch of the main highway.
The event was led by Koronadal City Mayor Peter Miguel, LGU-City of Koronadal, Petron, National Federation of Motorcycle Clubs, Inc. and South Cotabato Motorcycle Club.
Ben Backhouse, head of records management for Asia Pacific of Guinness World Records, confirmed the approval of the new titles in an email to Mayor Miguel:
"We are thrilled to inform you that your application for most engines started simultaneously has been successful and you are now the Guinness World Records title holder!…Your second record attempt (most motorcycle horns sounded simultaneously) has been approved as well. Congratulations on an amazing event, you are officially amazing."
"At this point I would like to say it's been a pleasure working with you and I wish you the best of luck with any future record attempts," Backhouse added.
The city government had paid around P850,000 to Guinness to facilitate the world record bid, revealed the Philippine News Agency release.
The historic world record bid involved visiting and local motorcycle enthusiasts, lined up in clusters from the city's roundball area, occupying more than a kilometer of the General Santos Drive.
The world record attempts highlighted the culmination of the city's first-ever Motorcycle Festival held from April 22 to 29.
Facebook Comments