Filipina beauty queens Maggie Wilson and Parul Shah are the winners of the 5th season of "The Amazing Race Asia."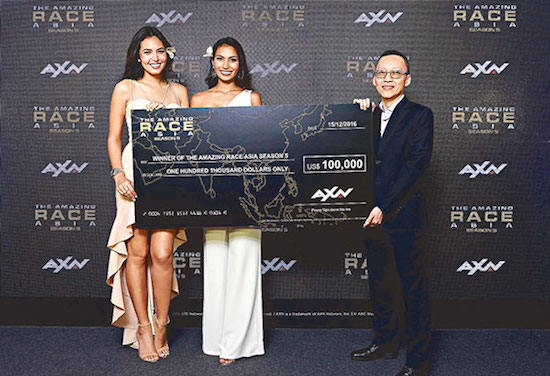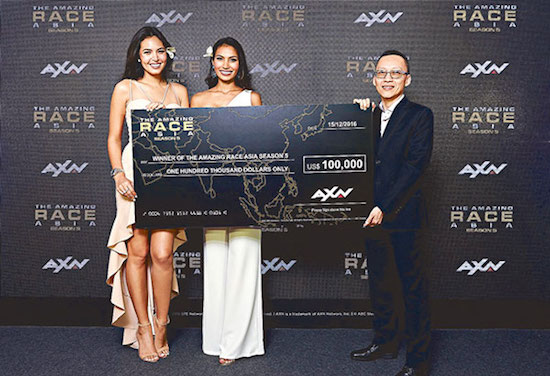 After a season that involved stops across Southeast Asia, three couples were still in the running heading into the series' big finale: Malaysia's Lee Yvonne and Chloe Chen, former "It's Showtime" host Eric Tai and wife Rona Samson, and Wilson and Shah.
In the end, Wilson and Shah emerged victorious and nabbed the $100,000 (nearly P5 million) cash prize. Yvonne and Chen finished runner-up, while Tai and Samson came in third.
Wilson and Shah's feat makes it two "Amazing Race" victories in a row for the Philippines after best buddies Richard Herrera and Richard Hardin took home the title last year.
In an interview, the beautiful pair said that part of their winnings will be used to help pay for the medical bills of Shah's father.
"My dad just had a stroke. He had a couple of strokes and apparently, while on the race he had another one," Shah said.
Facebook Comments