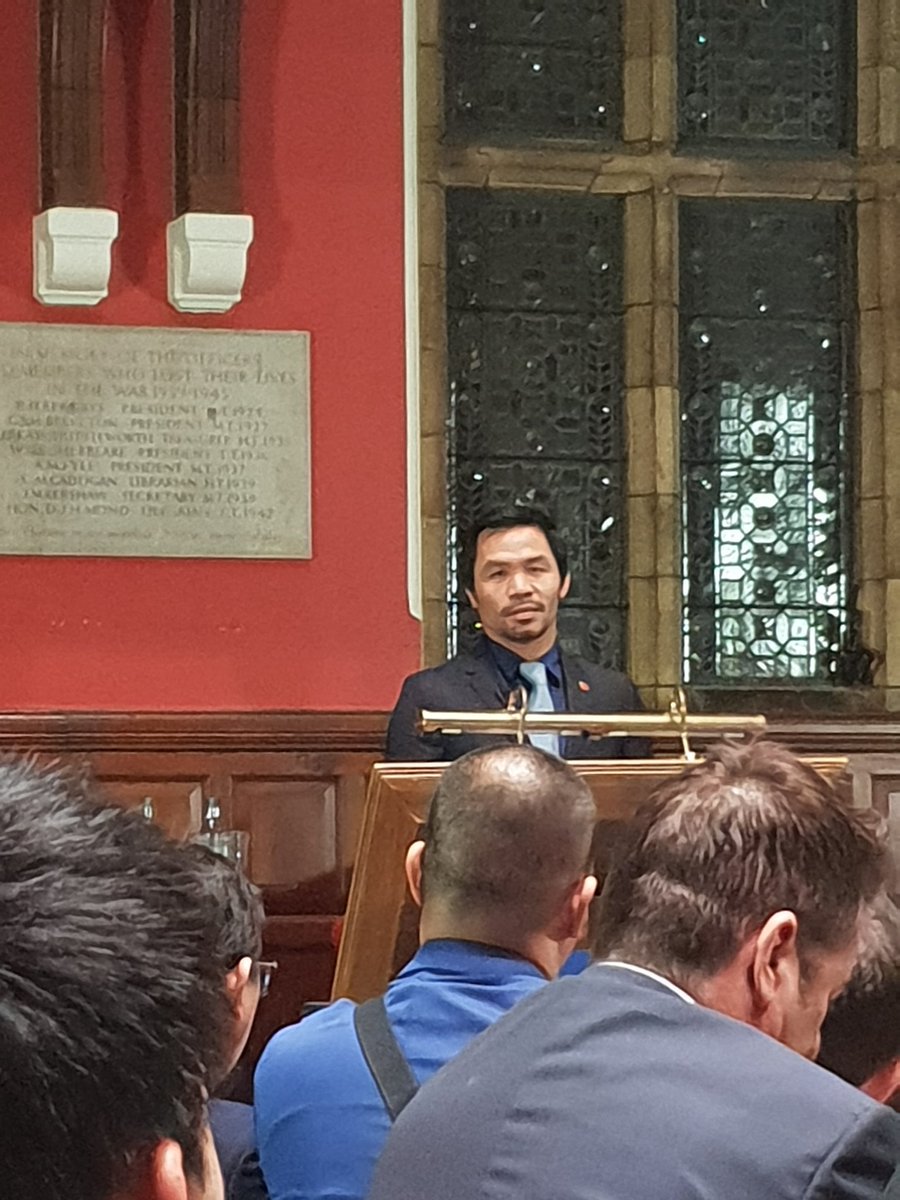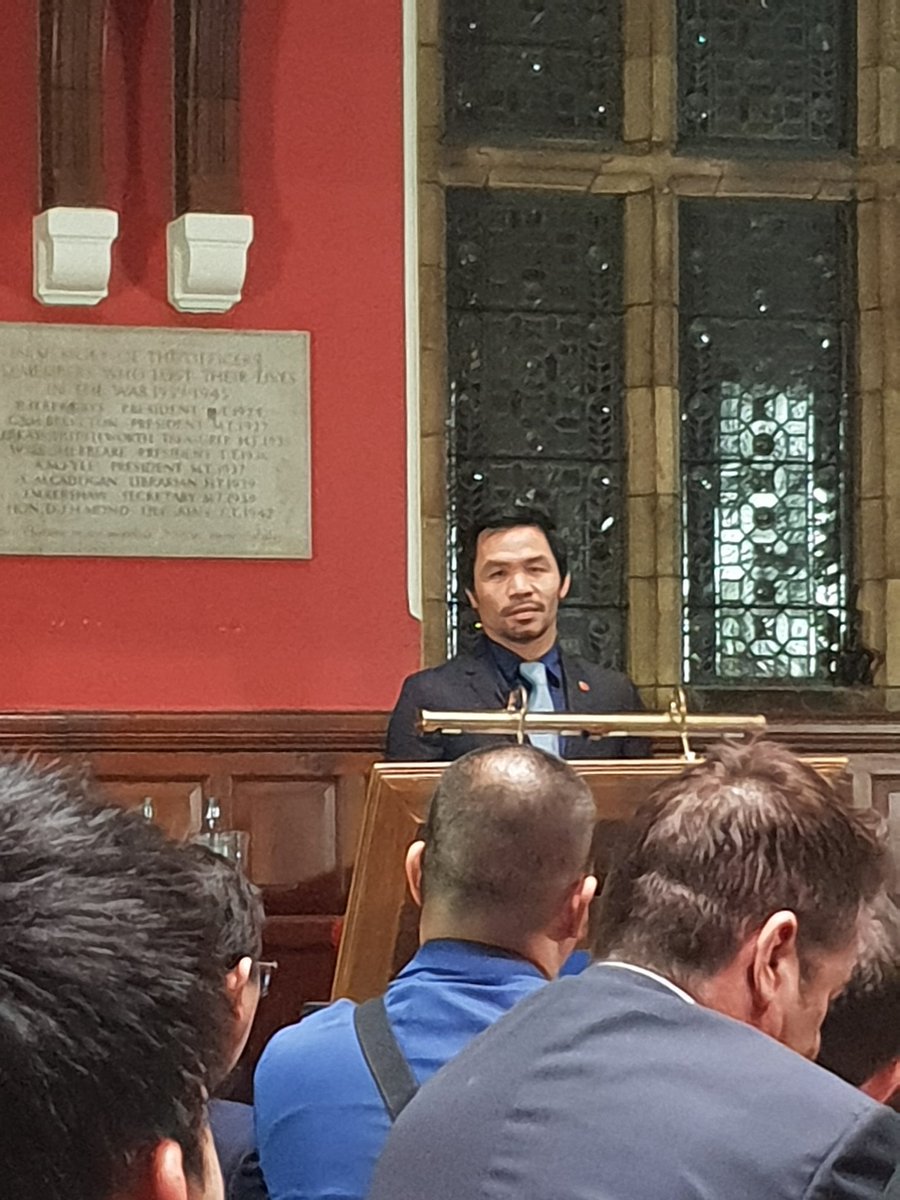 Manny Pacquiao, the legendary Filipino boxing champ who holds the world record for 8 weight division boxing championship titles, presented himself in fighting form at his talk before Oxford Union students.
The 39-year-old current WBA Welterweight Champion and senator of the Republic of the Philippines was invited to speak to Oxford University's prestigious debating society on November 5 by Oxford Union Society president Stephen Horvath.
In his speech Pacquiao talked about his impoverished beginnings and surviving for days with no food and sustaining himself with just water.
The Filipino boxing champion revealed how he started working at age 7 and kept on fighting everyday of his life.
"I am a fighter and I will always be a fighter – not just because it is my position. I was a fighter long before I stepped in a boxing ring – I had to fight every day for my life," shared Pacquiao.
Pacquiao said he turned to boxing as a way out of his dire situation, worked hard, and was eventually rewarded.
"Manny Pacquiao is the best fairy tale every Filipino could tell and re-tell to all generations yet to come. Manny Pacquiao's story is incredible, but true," said the Filipino celebrity.
Pacquiao also presented himself as an underdog considering the many luminaries who spoke before him at the Oxford Union such as boxing heavyweight champion George Foreman, Albert Einstein, Mother Teresa, and many other prominent politicians and personalities.
Pacquiao's appearance at Oxford Union is expected to be posted on the society's YouTube channel.
Manny Pacquiao has also been scheduled to speak to students at Cambridge University.
Facebook Comments