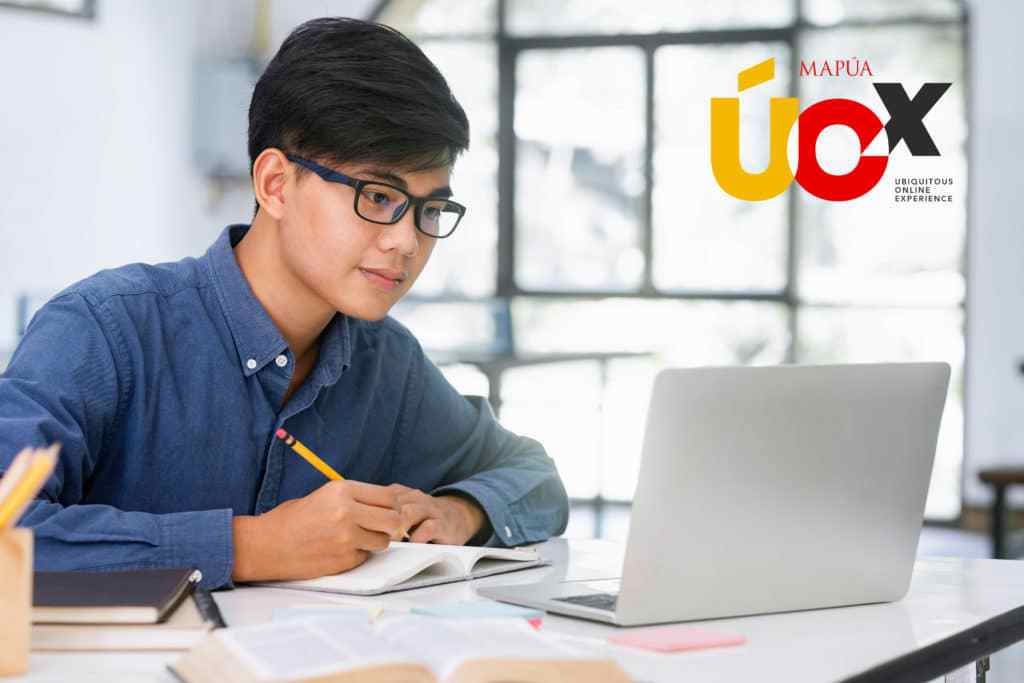 Mapúa University has won the Philippines' first Gold Award for Digital Readiness from the renowned The Wharton School, – QS Quacquarelli Symonds Reimagine Education Awards – touted the 'Oscars' of Education sought by top institutions in the world.
This is the first time a higher education institution (HEI) in the Philippines has won a top category prize in the international competition which recognizes innovative approaches to digital education that boost student learning outcomes and promote employability.
Mapúa ÚOx or Ubiquitous Online Experience Program was recognized by the 2022 Wharton-QS Reimagine Education Awards given at the end of the year to winners from among 1,200 nominations, spanning 18 categories, and coming from 70 different countries.
Mapúa University's Mapúa ÚOx bested Singapore Management University's "Enhancing digital readiness through industry-university partnership in experiential learning" (Silver) and Hong Kong Baptist University's MSc in Finance – Fintech & Financial Analytics (Bronze) for the Digital Readiness Gold Award after a grand jury of 25 education and educational technology specialists selected the winners and after 400 judges in total had participated in two rounds of screening.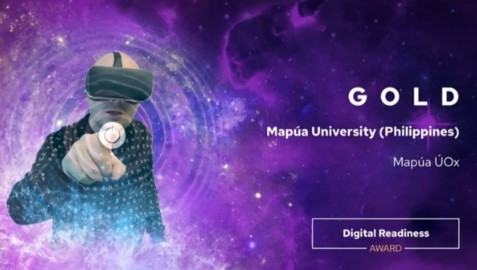 This accomplishment serves as a monument to the technology and engineering school's trailblazing and unique approach to teaching and as a confirmation of the competence and inventiveness of Philippine HEIs.

It further highlights the adaptability and efficiency of digital education in assuring the students' life-long learning in a world that is becoming more volatile, unpredictable, complex, and ambiguous (VUCA).
In the Mapúa ÚOx curriculum, undergraduate and graduate students may continue their education regardless of their location, social circumstances, financial situation, or availability thanks to the totally online, asynchronous program.
The Cardinal EDGE, or Education in a Digital and Global Environment, is the platform used by Mapúa ÚOx for its asynchronous courses, which include lectures, labs, and field courses. This allows students to access all the necessary tools, materials, and coursework whenever it is convenient for them.
The creation of Mapúa ÚOx took seven years, and two online learning programs served as its forerunners: Digital Days, which offered synchronous online lectures to about 2,300 students in roughly 100 classes, and Digital Rush, a set of online undergraduate courses offered from 7:00 AM to 9:00 AM and 7:00 PM to 9:00 PM to help students avoid traffic.
"We have demonstrated that technology infrastructure is only secondary to the primary goal of addressing educational problems that beset students and teachers. Mapúa ÚOx programs address difficult learning contexts such as slow internet connection, worsening traffic situations, geographic boundaries in this archipelagic country, and stressful travel experiences, in order to engender access, equity, and quality of education in the Philippines," said Dr. Edward Jay M. Quinto, Director of the University's Center for Teaching and Learning – Outcome-Based Education.
Mapúa ÚOx now offers nine graduate and six undergraduate degrees in engineering and information technology. Through a fully online, asynchronous learning format, students receive the same high-quality education offered in conventional face-to-face classrooms.
The Knowledge Hub in Cairo, Egypt, and The Wharton School at the University of Pennsylvania in Philadelphia, USA, hosted the four-day hybrid event which revealed winners on December 8, 2022.
At the Wharton-QS Reimagine Education, Mapua receives the first Digital Readiness Gold Award for PHL. @GoodNewsPinas_#GoodSchoolhttps://t.co/VF4tWINEtQ
Photo courtesy to: Mapua University pic.twitter.com/ysixyt52Bh

— princess lea (@ael_1023) January 6, 2023
Mapúa previously became the first institution in the nation to hold several simultaneous online classes to meet local and context-specific demands thanks to the early introduction of Digital Days and Digital Rush.
The Manila-based university hosted Carnegie Mellon University – Australia's world-class digital skills training for Filipino educators and also offered a safe virtual space for students and teachers to discuss their concerns amid the pandemic.
Mapua University is one of the 16 HEIs officially ranked on the QS World University Rankings for Asia.
SEND CONGRATULATIONS in the comments below to Mapua University for winning the Philippines' 1st Wharton-QS Digital Readiness Gold Award!
Good News Pilipinas is a Lasallian Scholarum Awardee. TELL US your good news story tips by messaging GoodNewsPilipinas.com on Facebook, Twitter, Instagram, or e-mail editor@goodnewspilipinas.com and WATCH Good News Pilipinas TV YouTube & Good News Pilipinas TikTok for more Filipino Pride stories!
Facebook Comments