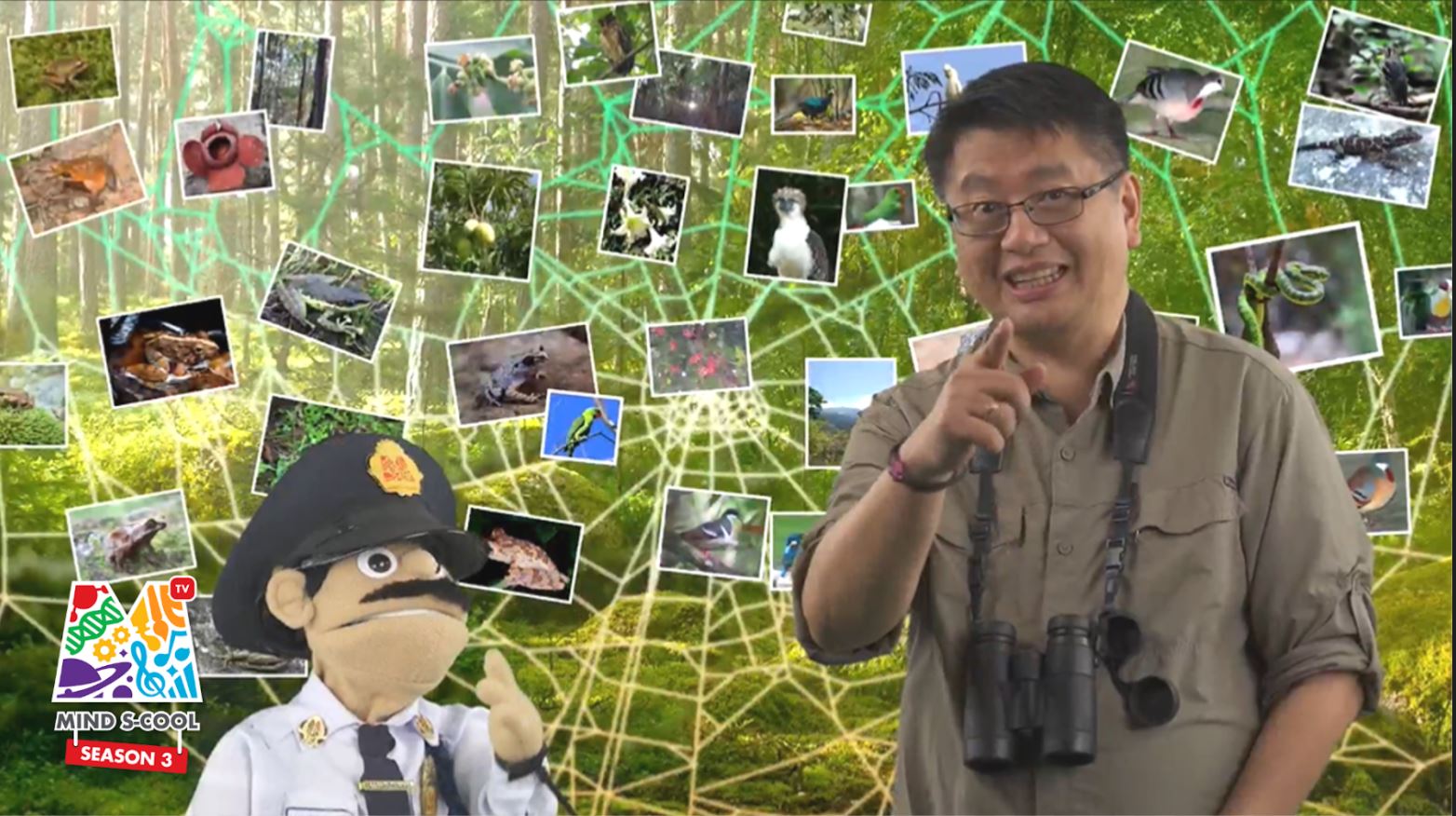 Mind S-Cool TV is returning for a third season with science-based topics on Philippine biodiversity and creatively proves how it is tied to every aspect of our lives.
The show's two local young "questers", Mikee and Pecier, are coming back to television and online streaming this December to bring more learning adventures to both young and not-so-young audiences together with resident genius guard "Manong G" and special season host, ecologist Dr. Aldrin Mallari.
Mind S-Cool TV Season 3 also makes use of imaginative set-designs and engaging science communication techniques, expertly honed by the team of the Bonifacio Art Foundation, Inc. (BAFI), a non-stock, non-profit science and art foundation that conceived and operates The Mind Museum, a science museum, and the BGC Arts Center.
Season 3 of Mind S-Cool TV follows its 2 previous seasons which received good ratings and increasing views from families in households across Luzon, Visayas, and Mindanao.
Season 1 laid out the first principles of what things are made of and how they interact to create nature while Season 2 took on the main concepts of the "climate crisis" and "biodiversity loss" at large.
"Before, during, and after the pandemic, the pressing issue of our time is the increasing tragedy besetting natural life. Education's greatest responsibility is to help the public realize that 'biodiversity' is the basis of our lives – providing the fundamentals for our health, culture, and economy," said the show creators.
"MIND S-COOL TV SEASON 3 will zero in on 'biodiversity' to urge viewers to discover that 'we are biodiversity and biodiversity is us' and to act to protect it."
Mind S-Cool TV will have 6 episodes presenting the concept of "biodiversity" in the everyday lives of Filipinos such as personal identity, health, travel, and culture.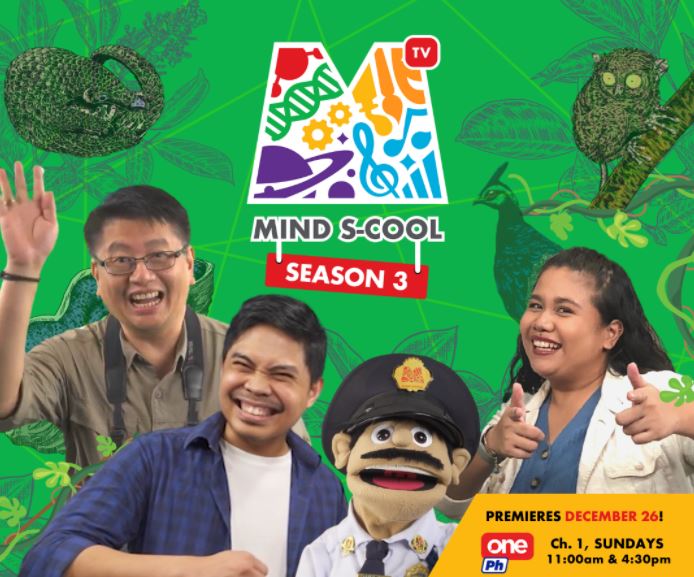 "One of the best ways to have common working understanding on how essential "nature" is, is to make it available for shared viewing to the most number of people, with free access and that could be done via digital TV. This is why BAFI chose to produce a TV show immediately when the pandemic hit. We figured we could serve education best this way and having USAID support Season 3 was a perfect match in terms of purpose and complementing expertise," says Maria Isabel Garcia, Managing Director and Curator of the BAFI.
"As a natural resources management and biodiversity conservation project, one of the goals of our partnership is to increase public awareness on pressing environmental issues and how they impact our day-to-day lives. By using science-based information packaged as a mentally stimulating audiovisual experience, we hope that MIND S-COOL TV Season 3 will kindle early environmental education among students, families, and communities all over the Philippines," said Dr. Ernesto Guiang of the Research Triangle Institute.
BAFI has partnered for Season 3 with the United States Agency for International Development (USAID). BAFI sees MSC TV Season 3 as a great example of how people can link masteries of certain areas of knowledge and operations in the service of life so that Filipinos can have a common, grounded understanding of what needs to be done and how to save the Philippine biodiversity, and by doing so, save who we are as Filipinos.
MIND S-COOL TV Premiere of Season 3 goes on air on Cignal TV's ONE PH Ch.1 on December 26, Sunday 11:00 A.M. with Replays on Sunday 4:30 P.M. (Philippine Standard Time). Mind S-Cool TV s also found on YouTube.
SHARE THIS STORY with children and families who are eager to watch the new season of Mind S-Cool TV and its science-based topics on biodiversity!
Good News Pilipinas is celebrating its 15th Anniversary in 2021 by giving away prizes! Subscribe to this website and  Good News Pilipinas! TV YouTube channel and enter the raffle by telling us what you like about our stories in an email to editor@goodnewspilipinas.com
Facebook Comments