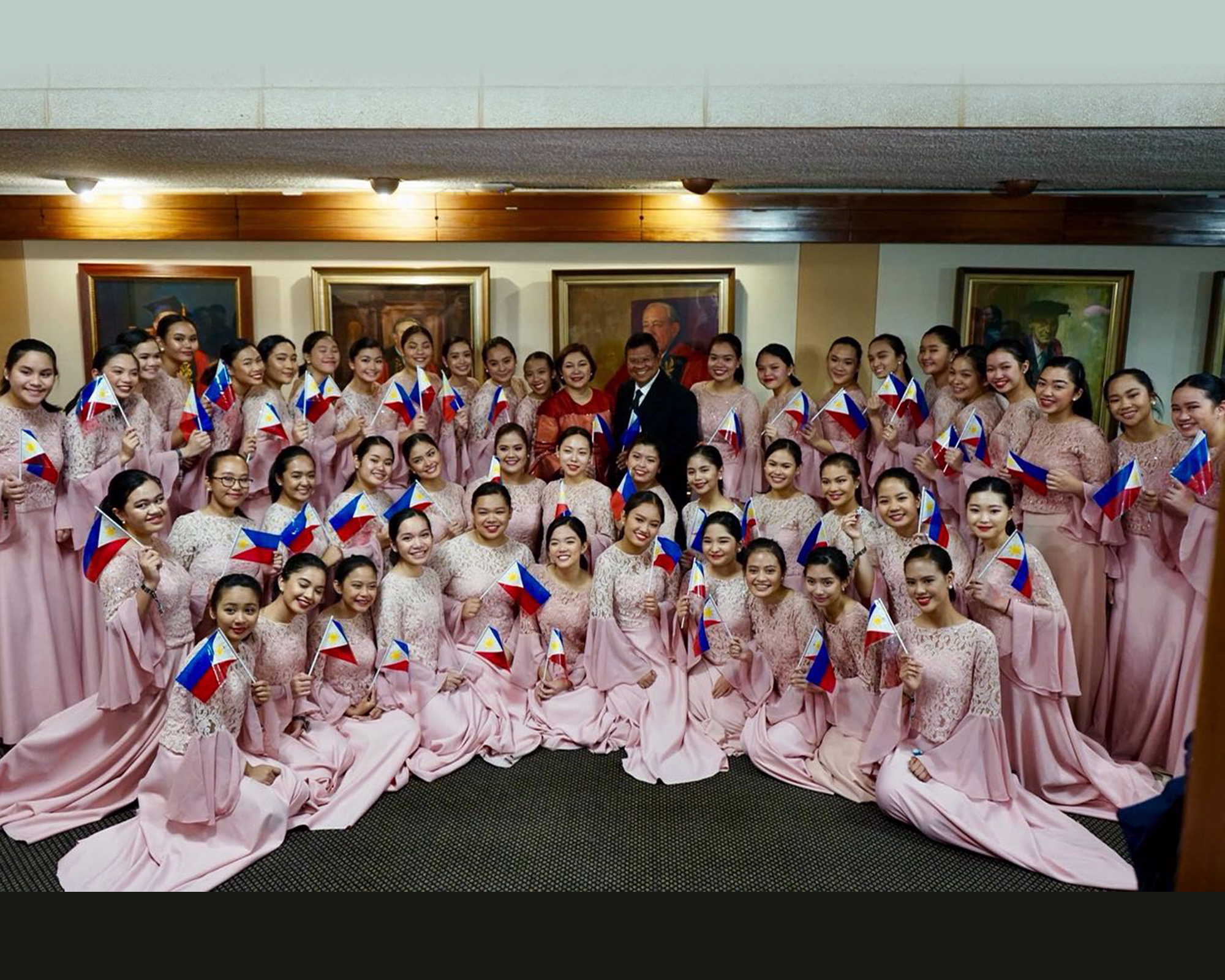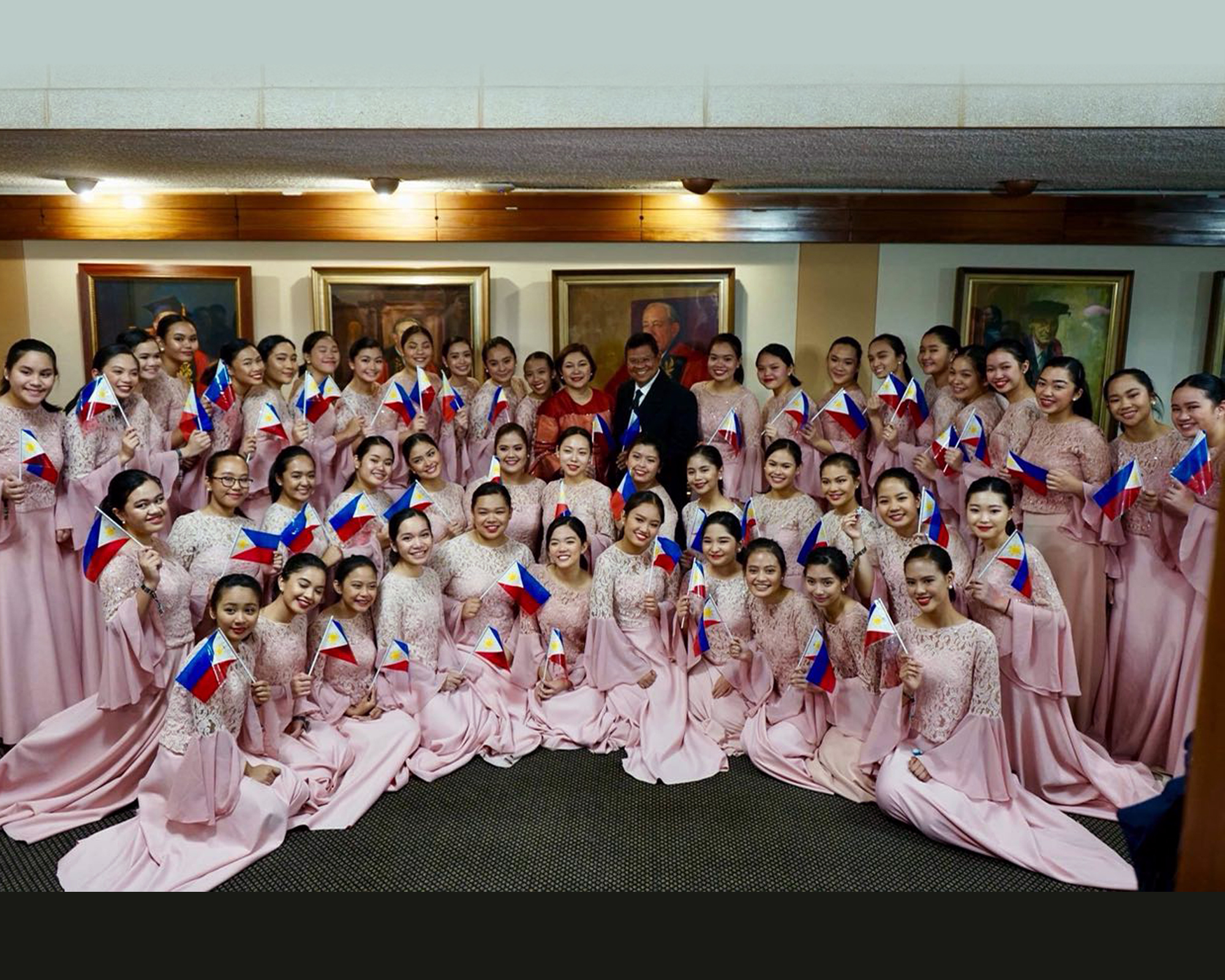 The Miriam College High School (MCHS) Glee Club won Gold and Silver medals for the Philippines at the 10th World Choir Games (WCG) in Tshwane, South Africa.
The Filipino student choir was awarded the Gold Medal in the Youth Choirs of Equal Voices category of the international competition dubbed the "Olympics of Choir" for being the biggest choral competition worldwide for amateur choirs.
The all-female high school choral group also picked up a silver medal in the Folklore Acapella category.
The 45-member group, led by conductor Nancy Roman and accompanied by moderator Sunshine Bio, rendered four songs for each category, which include the compositions such as Pen Pen de Sarapen, Mamayog Akun, Ave Regina Coelorum and Tota Pulchra.
MCHS Glee Club competed among 24 choirs under the Champions Competition in the 2018 staging of the WCG held every two years in different continents.
The glee club's admission to the Champions Competition in itself is a feat for the student choir after being adjudged by the Artistic Committee of the WCG to be qualified as a champion contender based on its international competitive experience and having already proven their abilities in concerts and international choral competitions.
MCHS Glee Club won 2 Gold Diplomas at the 7th Musica Eterna a Roma Choral Competition where they were the only Asian qualifier.
MCHS Glee Club had also previously brought home a Gold Medal and a Gold Diploma at the 2014 WCG held in Latvia.
At the 2012 WCG in Ohio, the Filipino choir went up against 30 choirs and won 2 Gold Diplomas.
Miriam College High School Glee Club first participated at the World Choir Games in 2010 in China where they picked up 2 Silver Diplomas.
Watch the MCHS Glee Club performance here
Facebook Comments