The Nabas Wind Farm in Aklan is now regularly supplying clean and renewable power to the Western Visayas (WV) grid, thanks to 18 giant wind turbines which have also become tourist attractions in the once sleepy town.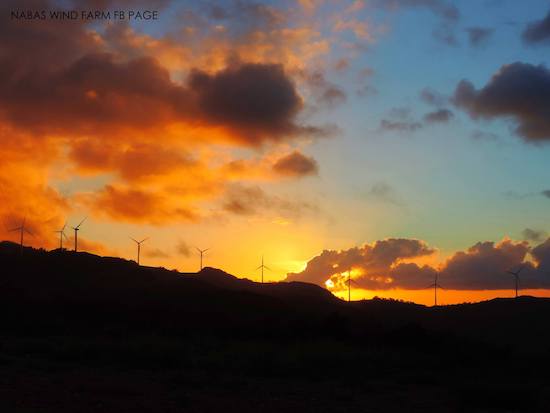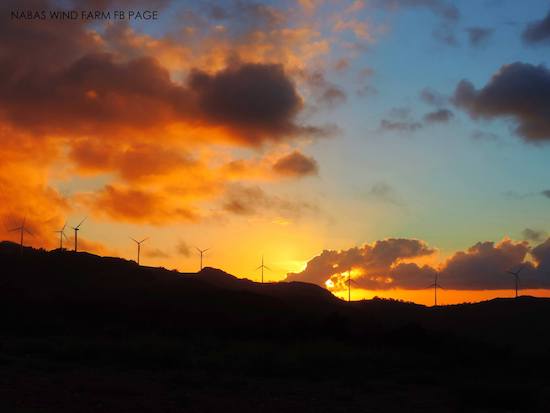 Situated in Barangay Pawa, about 25 kilometers from world-renowned Boracay beaches, the Nabas Wind Farm is the biggest single venture of the province costing over Php4 billion.
A tourism plan for the wind farm is being set up to benefit the 35,000 population of the town's 20 barangays.
The 18 turbines are part of the first phase of the project which now supplies 36-megawatt (MW) of clean power to the WV grid. Underway is the additional seven turbines which could generate an added 14 MW to the power grid, according to the PNA report.
Nabas Mayor James Solanoy, in the PNA interview, said, "The project has brought economic gains and increased the tourism potential of the town."
Solanoy said, "The town is earning millions in terms of taxes. Job opportunities were likewise opened for the people of Nabas as the wind turbines continue to attract tourists, especially from Boracay."
The mayor added that most of the power generated from the wind farm that goes to the grid is supplied to Aklan especially Boracay, an island that hosted 1.7 million tourists in 2016.
But more than its economic benefits, Solanoy said renewable sources of power must be pushed for the protection of the environment.
"We now experience the evidence of climate change. We are privileged here in Nabas that our place is in a strategic location that could generate clean power that benefits the people of Aklan and the entire Panay island," he added.
Compared to other power sources, renewable energy is more sustainable and that the Nabas wind farm has proven it can compete with other sources, Solanoy said.
Facebook Comments