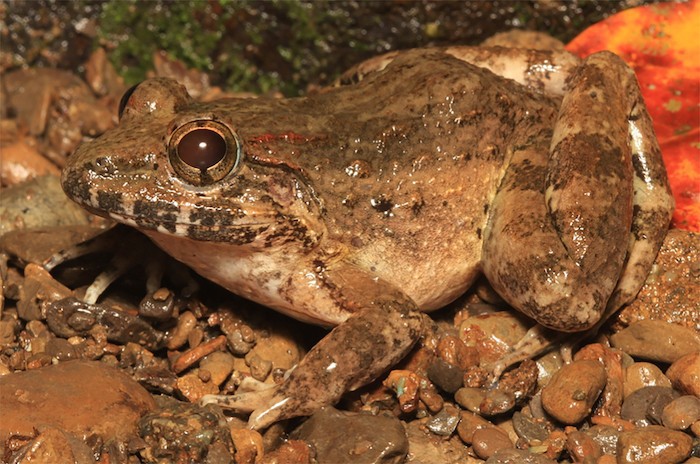 The discovery of a new cryptic species of fanged frog found in Mindoro in the Philippines by a team of researchers from the University of the Philippines Los Baños, De La Salle University Dasmariñas, and the United States' Kansas University, Haskell Indian Nations University, and the University of Oklahoma, has been officially published.
The Limnonectes beloncioi, also known as the Mindoro fanged frog, was previously mistaken for its closest relative, Acanth's fanged frog, found in Palawan also in the Philippines.
The researchers' findings, which had eluded scientists for over a century, were published in the peer-reviewed Ichthyology & Herpetology journal on April 13, 2021.
"This is what we call a cryptic species because it was hiding in plain sight in front of biologists for many, many years," said lead researcher Mark Herr in a report published by Kansas University (KU).
Genetic samples of the frog were obtained by KU scientists working in Mindoro years ago but weren't analyzed until recently. Herr said the Mindoro fanged frog is physically similar to the Acanth's fanged frog which inhabits Palawan.
However, since the fanged frogs live on different islands, the researchers were skeptical that they were the same species, in part due to their different-sounding calls.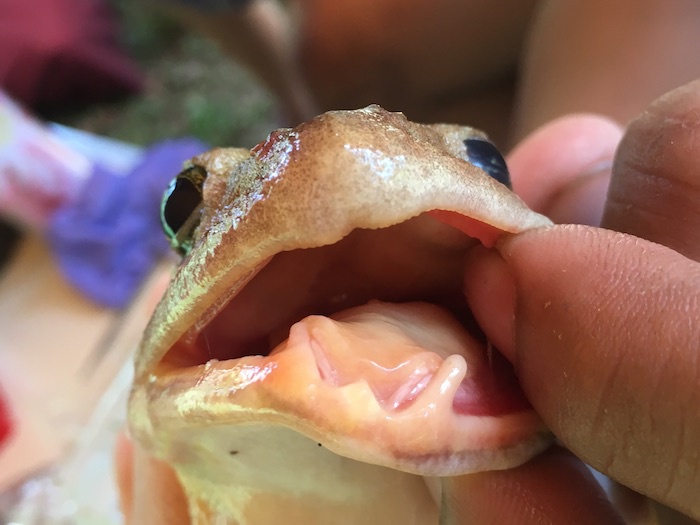 "Scientists for the last 100 years thought that these frogs were just the same species as frogs on a different island in the Philippines because they couldn't tell them apart physically," Herr adds.
The group, led by Herr, ran several analyses and found key differences in the frogs' mating calls and genome. The Mindoro fanged frog emits a loud, low-frequency trill in contrast to the higher note repetition rates produced by the Acanth's fanged frog.
The frog's characteristic call, different from Acanth's Fanged Frog, was difficult for researchers to record.
"They're really wary of us when we're out there with our sound recorders trying to get recordings of these frogs — that's a really tough aspect, and we were lucky in this project that we had people over many years that were out there and had recorded both of these frogs on Palawan and Mindoro," Herr said.
The paper was authored by Herr and his team of researchers from Kansas University (KU), Haskell Indian Nations University, University of Oklahoma, as well as local researchers Camila Meneses of the University of the Philippines Los Baños (UPLB) and Edmund Leo B. Rico of the Center for Conservation Innovations and College of Sciences De La Salle University-Dasmariñas (DLSU-D).
Recent discovery efforts that attest to the rich biodiversity found in the Philippines include the new species of the Philippine False Gecko discovered in Bicol and the new land snail subspecies at Masungi Georeserve in Rizal.
SEND CHEERS in the comments below to the international researchers from UPLB, DLSUD, Kansas University, and who discovered a new "cryptic" species of fanged frog previously mistaken for another in Mindoro, southern Philippines.
Good News Pilipinas is celebrating its 15th Anniversary in 2021 by giving away prizes! Subscribe to our Good News Pilipinas! TV YouTube channel and enter the raffle by sending us an email to editor@goodnewspilipinas.com
Facebook Comments