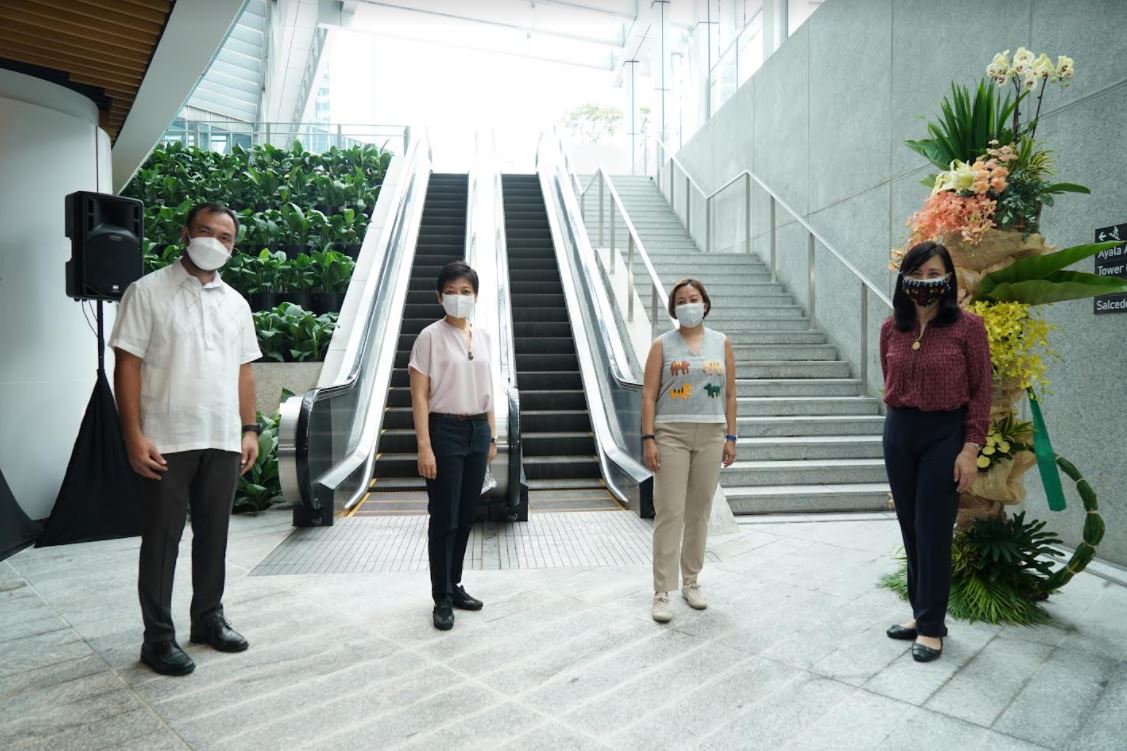 The new Paseo de Roxas-Villar Underpass has been inaugurated in Makati.
The new underpass connects the northern portion of Ayala Triangle Gardens (where the iconic Tower Two is located) to Salcedo Village. The name is derived from the streets at each endpoint of the underpass – Paseo de Roxas on the side of Ayala Triangle and Villar Street on the opposite end.
The Makati Central Estate Association (MACEA), together with Ayala Land, Inc. (ALI) and the Makati LGU officially opened the Paseo de Roxas-Villar Underpass.
Construction of the underpass began in 2019. With the completion of the underpass, pedestrians can now enjoy a safer and more comfortable walking experience while crossing Paseo de Roxas while allowing for improved vehicular traffic along the main road. It also provides another access point to Ayala Triangle Gardens so that people who work in Salcedo Village can easily walk to this urban oasis for a mid-day break.
Makati continues to be known as a pedestrian-friendly city with its network of underpasses and walkways. These infrastructures allow for greater pedestrian mobility which makes it an ideal "15-minute city" where one can easily access a variety of establishments – supermarkets, shopping malls, restaurants, schools, offices – within a 15-minute walk.
Among the construction of eye-catching structures and open spaces, the creation of walkways and other pedestrian-friendly infrastructure was a major part of the city's revitalization plan to provide accessibility to the community and create a safer and enhanced walking experience.
The Paseo-Villar underpass is just one of the revitalization projects that will be completed in the Makati Central Business District within the next few months.
The redevelopment planning began in 2012 to ensure that Makati continues to serve the ever-evolving needs of its residents, office workers, locators, and other stakeholders. Makati has always been known to be the center of business, lifestyle, arts, and culture, and this will further be strengthened upon the completion of the revitalization program.
Project completions include the iconic Tower Two and more civic spaces at Ayala Triangle Gardens, a world-class performing arts theater, several mobility programs which include bike lanes, and the redevelopment of Jaime Velasquez Park.
Ayala Land's Festival of Lights this holiday 2021 will be headlined by Jose Mari Chan Christmas song medley.
Good News Pilipinas is celebrating its 15th Anniversary in 2021 by giving away prizes! Subscribe to this website and  Good News Pilipinas! TV YouTube channel and enter the raffle by telling us what you like about our stories in an email to editor@goodnewspilipinas.com
Facebook Comments