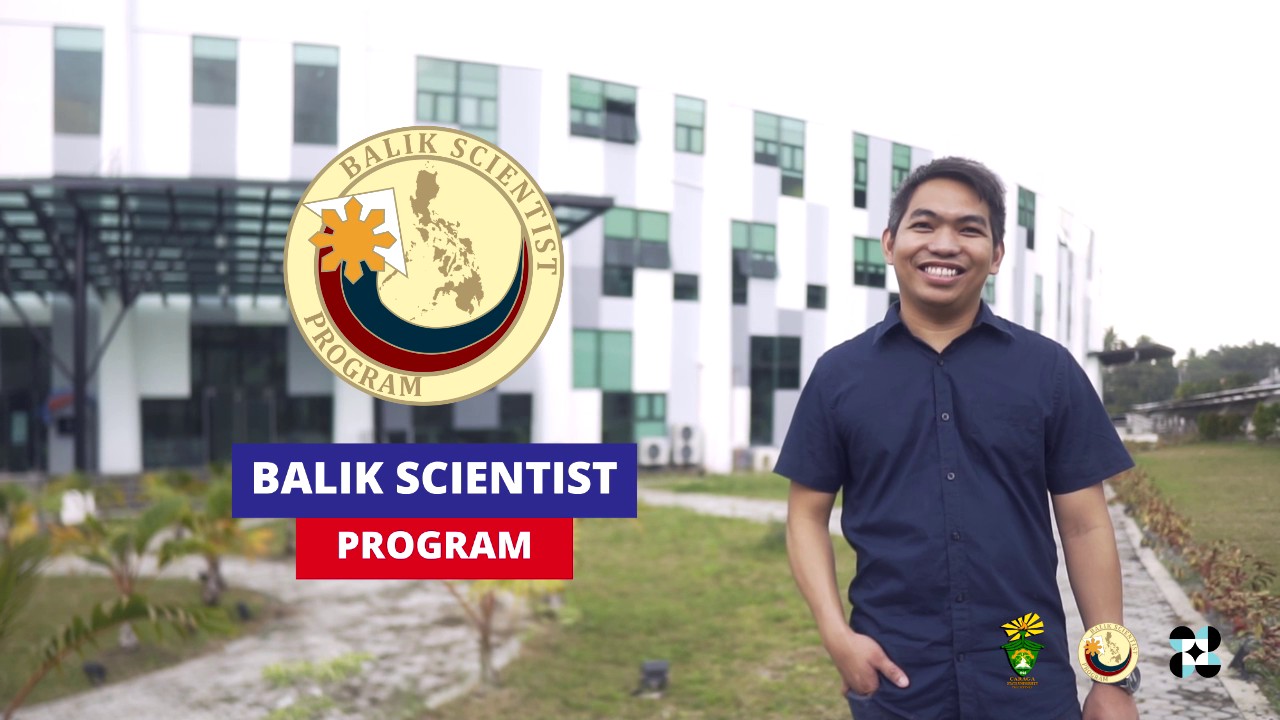 Overseas Filipino scientists are being invited to return home to the Philippines as part of the Balik Scientists Program of the Department of Science and Technology (DOST).
The DOST call for all aspiring Balik Scientists is being made through a webinar that provides details on how returning scientists can find their "perfect match" as shared in similar success stories of host Balik Scientist and Philippine institution matching.
Overseas-based Filipino scientists and the general public can access the webinar on Tuesday, February 15, 2022, at 11 AM in a free, online episode of the Balik Scientist Program (BSP) Talks.
The second episode of the BSP Talks titled "Match Tayo!" is set to stream on Facebook Live of the BSP in time for hearts' month.
It will discuss one of the most common concerns of Balik Scientists which is looking for their perfect match —Host Institution, which plays a big role in the application process and in the successful implementation of the Balik Scientist engagement.
In this episode, respected institutions including the Caraga State University (CSU), DOST-Industrial Technology Development Institute (ITDI), and UP Marine Science Institute (MSI) will show how they were able to find a Balik Scientist, how a Balik Scientist was able to find them, and how they were perfectly matched through the program, respectively.
The BSP Talks will feature the program's impacts in selected host institutions. Get to know more about how Balik Scientists strengthen institutions' research and development. Learn how Balik Scientists get local institutions connected with experts abroad.
"Indeed, the Balik Scientist engagements with CSU have empowered and inspired our pool of researchers to contribute in achieving the university's vision. For instance, Dr. Anthony Halog guided us in writing research proposal for submission to international funding agencies.
"Today, CSU is confident in submitting proposal abroad. Furthermore, we are already implementing internationally funded projects," as mentioned by Dr. Mark Anthony Lavapiez. "However; the pursuit of excellence in research and innovation is a long and continuous journey hence the university's need to have more Balik Scientists," he added.
With the program's goal to ultimately address the country's brain drain, the Balik Scientist Program (BSP) continue to encourage foreign-based Filipinos to become Balik Scientists.
The Balik Scientist Program launched BSP Talks, a webinar series created by the Department of Science and Technology (DOST) in collaboration with the Pinoy Iskolars sa Korea (PIKO) which aims to explain and demonstrate the BSP application process in the most simple and creative manner.
The pilot episode entitled "Kailan ka Babalik?" aired last 30 October 2021 showcased the journey of three (3) esteemed Balik Scientists namely, Dr. Divina M. Amalin, Dr. Thaddeus M. Carvajal, and Dr. Lawrence A. Limjuco on how and why they chose to give back to their home country. It likewise highlighted the program's initiatives amidst the pandemic, particularly the implementation of the supplemental guidelines that allow Balik Scientists to adopt alternative modes of engagement, either on the pure remote arrangement or a combination of remote and onsite arrangements for short-term Balik Scientist engagements.
Know more about the exciting "Match Tayo!" episode by joining thru https://tinyurl.com/BSPTalksEpisode2.
OFW scientists came home in 2020 to help the Philippines find solutions to the coronavirus pandemic.
In 2019, robotics scientist Rodrigo Jamisola Jr. helped build underwater drones to protect the Pasig River, Philippine Rise, and Verde Island.
TELL US your good news story tips by messaging GoodNewsPilipinas.com on Facebook, Twitter, Instagram, or e-mail editor@goodnewspilipinas.com and WATCH Good News Pilipinas TV YouTube for more Filipino Pride stories!
Facebook Comments