After staging successful art exhibits in Manila, actresss, TV host and artist Solenn Heussaff has conquered the international art stage.
Solenn's newest art works are currently on exhibit in Miami at the 15th annual Palm Beach Jewelry, Art, & Antique Show.
Four of Solenn's paintings got a spot, thanks to the US-based fine art gallery, Oliver and Espig.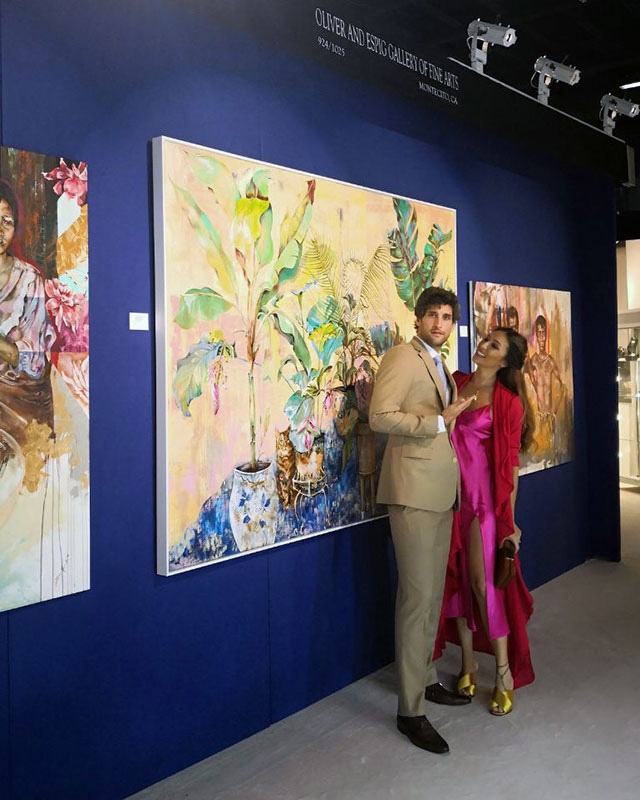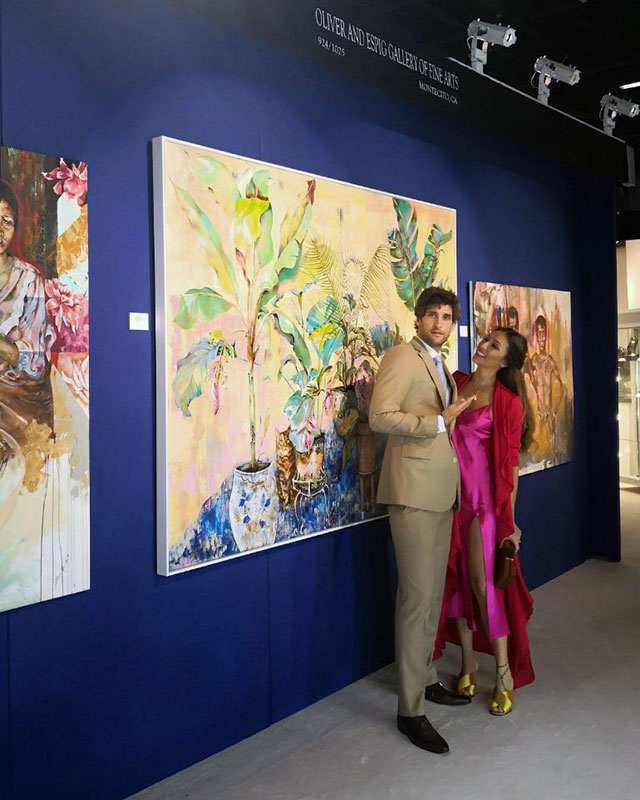 Solenn said "the new paintings she presented spelled bliss and brightness reflecting our connection with nature. The colors were vivid, and they contain a different kind of warmth. You can find more plants and animals on these pieces as opposed to just people like my other artworks. My inspiration was about the contrast and calmness that nature bring us."
The Palm Beach Jewelry, Art, & Antique Show is considered one of the largest and most important show of its kind in the United States.
This international art exhibit brings together an array of "spectacular works of art, rare antiques, and timeless treasures" from around the world.
The local counterpart for this prestigious art gallery is Manila Fame, which is considered as "the country's premier design and lifestyle event."
In 2016, Solenn held an exhibit called Our People, featuring 25 of her paintings and some of her collaborations with Philux.
Last October, she had an exhibit called Kalsada, which featured her works with her nephew Kaeden.
Facebook Comments