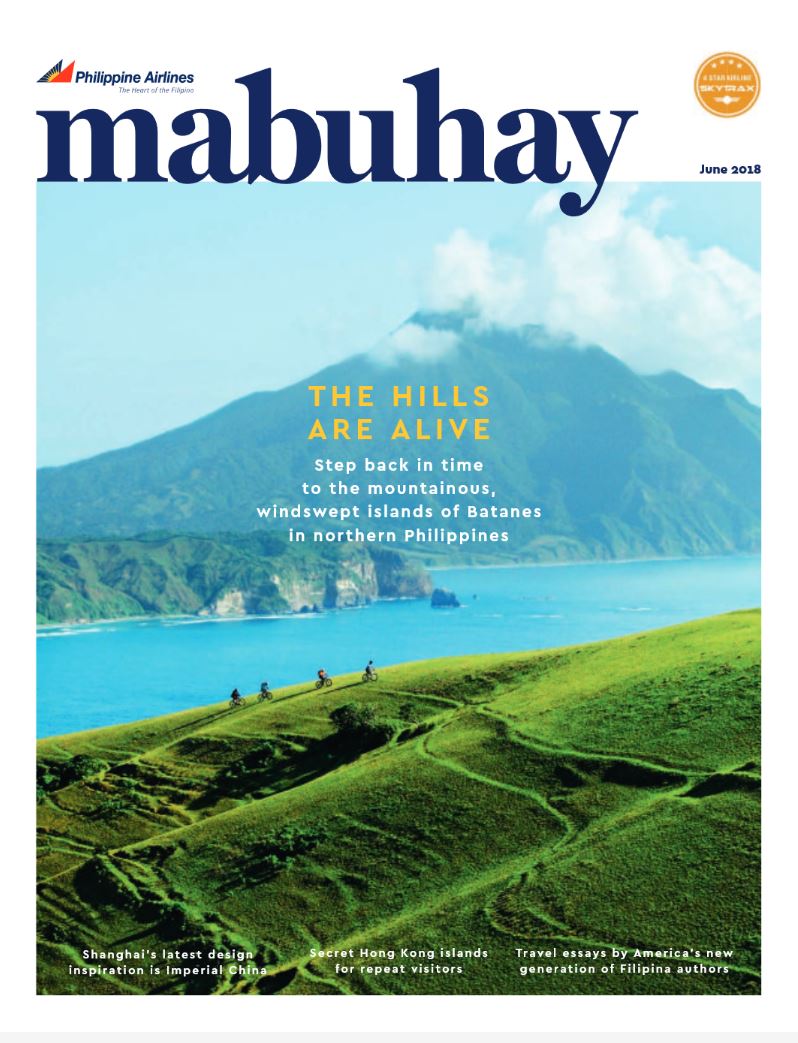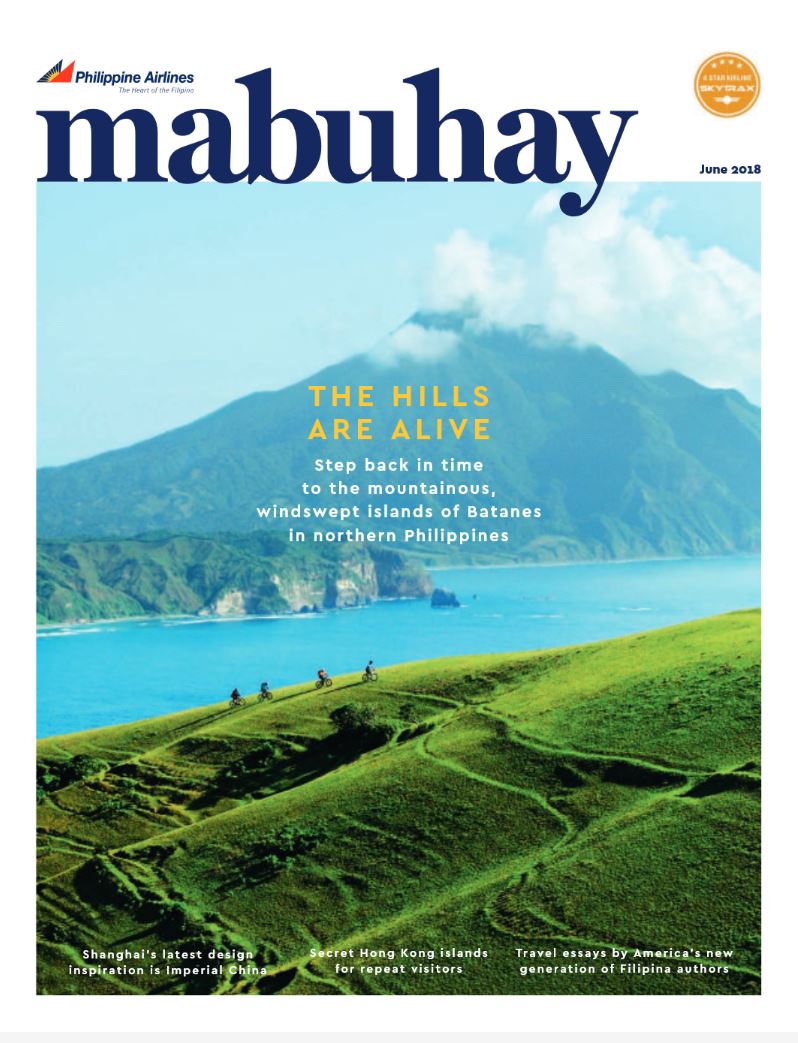 Philippine Airlines MABUHAY MAGAZINE won the prestigious journalism award for 'Excellence in Arts and Culture Reporting' in the prestigious Society of Publishers in Asia (SOPA) Awards 2018. Mabuhay's feature story on Japan's new generation of ikebana (Japanese flower arrangement) artists won honorable mention competing with Reuters and The Economist.
The SOPA Awards – established in 1999 – pays tribute to editorial excellence in both traditional and new media in order to encourage 'editorial vitality throughout the region'. Mabuhay is the inflight magazine of four-star flag carrier Philippine Airlines, published by Ink, a leader in travel media.The inflight publication of Philippine Airlines competed with Reuters and The Economist.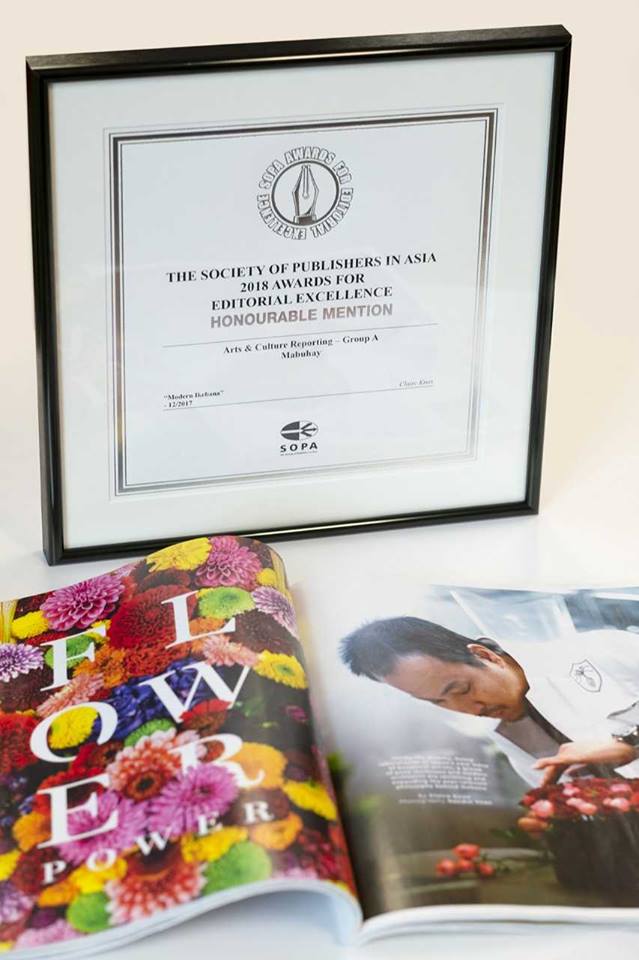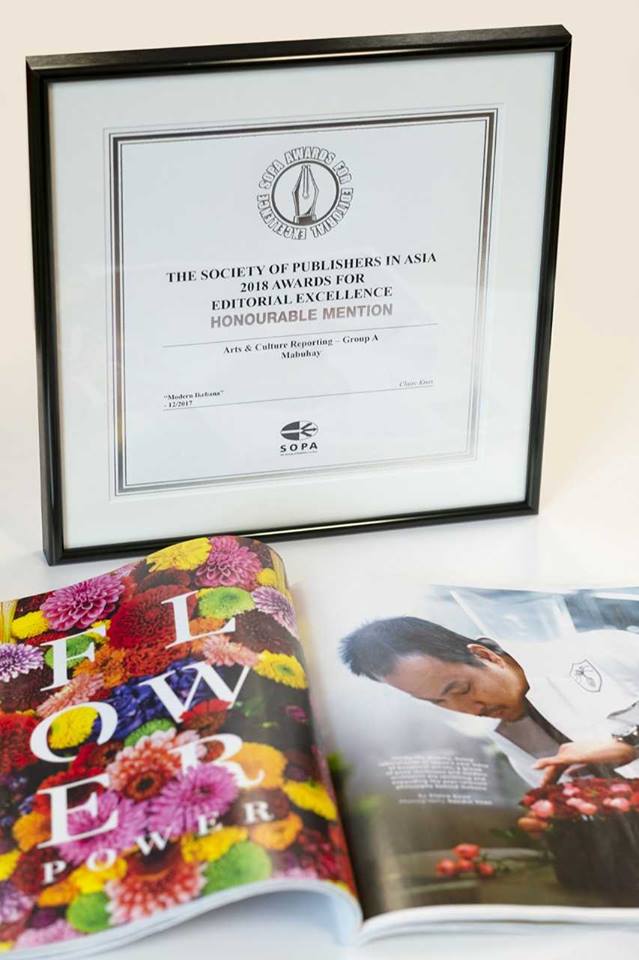 In "Flower Power", Mabuhay created awareness on the dreamy, living laboratories of Japan's new wave of botanical artists composed of punk musicians and modern architects who are on a mission to revisit and expand the ever-relevant philosophy behind Ikebana, considered a dying art.
One of them is Makoto Azuma, founder of avante-garde collective AMKK, who once built a 13-foot tall bouquet of Heliconia flowers and banana flowers in the Negros Island region of the Philippines in 2015. Azuma and the other ikebana artists featured in Mabuhay's feature story are part of a new breed of experimental Tokyo creatives breathing fresh life into this ancient art – one that even the old guard of ikebana practicioners worry is in danger of fading into obscurity. While it has more recently gained popularity abroad, back in Japan apprenticeships with the ageing ikebana masters are dwindling.
The ancient imperial art of ikebana originated, like bonsai, in the sixth or seventh century as a form of altar worship, but gained in popularity once the Japanese tea ceremony took off in the 16th century.
James P. Ong, editor-in-chief of Mabuhay, is very pleased with this SOPA award and grateful for the opportunity to create long-form, journalistic pieces for Philippine Airlines about the destinations the carrier flies to.
In October, 2017, Mabuhay was nominated in the 2017 Folio: Eddie & Ozzie Awards, held in New York City. Mabuhay was a finalist in the Series of Articles category for "Going Global," its signature section where outstanding Filipinos living in PAL destinations are profiled with their two-day itinerary to their city.
Founded in 1994 in London, Ink creates and delivers inspiring, award-winning content for airlines, railways, travel companies and their passengers, by producing 27 magazines in 10 languages.
Facebook Comments