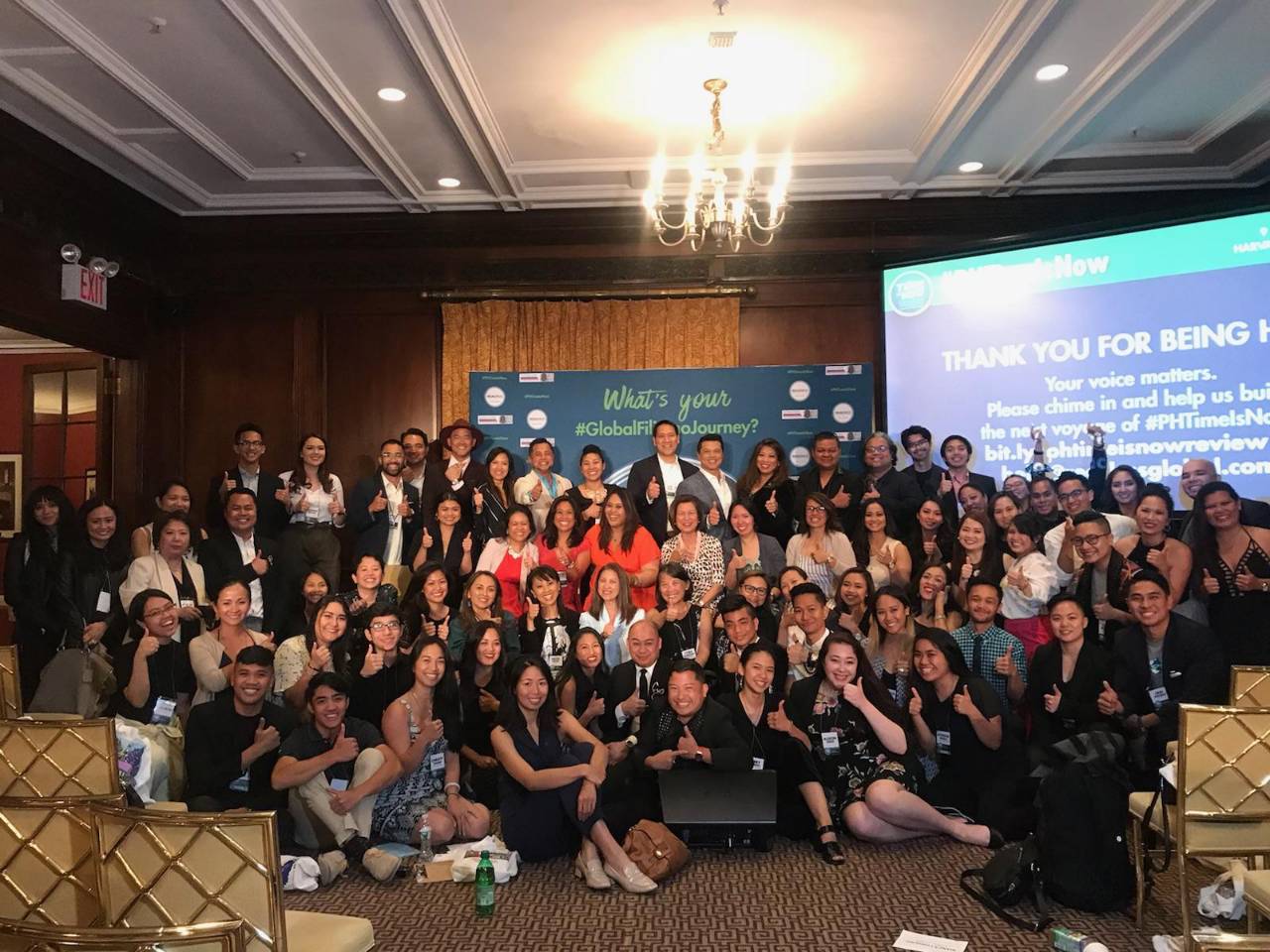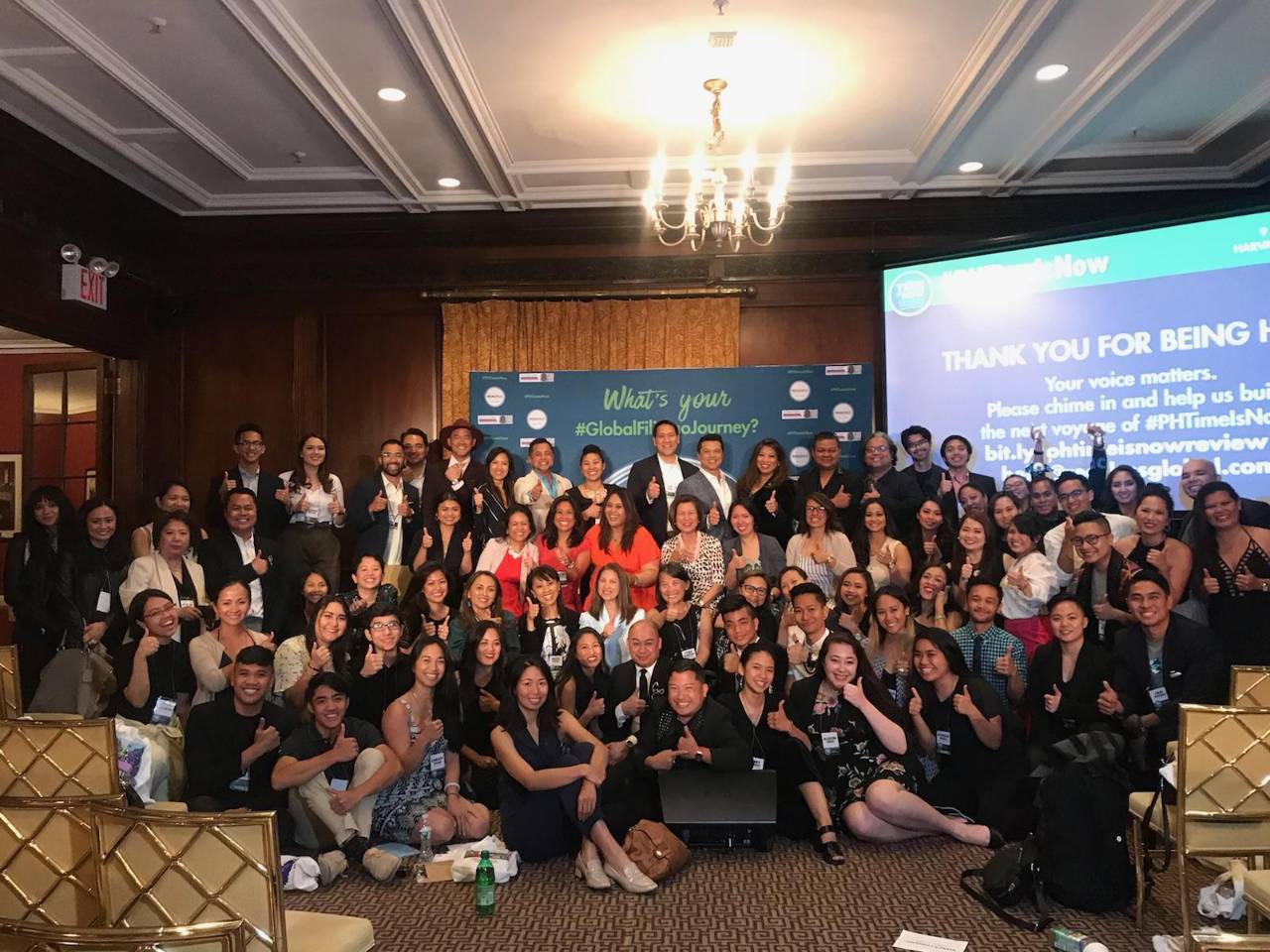 The over 130 Filipinos from around the globe who made an impressive showing of their bayanihan spirit during the inaugural PH Time Is Now in June held in New York City has given rise for the networking and mentoring event to next be held in Toronto.
During the event, industry leaders shared their personal stories of learning, growth and success in hopes of aiding the next generation reach great heights in their personal and professional lives.
Attendees, on the other hand, got the opportunity to meet, engage and collaborate with fellow innovators and changemakers.
"Almost a year ago, I dreamed of an event that would be inspiring, motivating, and fulfilling – something that we [Filipinos] could all create together," said PH Time Is Now co-founder Carissa Villacorta. "My vision was for everyone to leave the event knowing that we're all the same, we're in this together, and we can help each other advance in our one #GlobalFilipinoJourney."
PH Time Is Now put Filipino ambition, perseverance and talent in the spotlight with its roster of mentors, moderators and trailblazers – each one a testament to what it means to be Filipino and successful on the world stage.
One attendee, event planner Ted Martinez, proudly shared, "Finally! So many people from different types of background within the Filipino community came together to say: Yes, the time is now. We have been here and we are outlining all our amazing accomplishments."
NY Media Editor Yasmin Tayag agreed, "The event was fabulous – informative, so positive and so much fun. If the goal was to give attendees the chance to network, it was a great success. " Others who flew in from across the U.S. and around the world called it "inspiring, life-moving, and nothing short of amazing."
The event also featured the Reginald F. Lewis Entrepreneurship Panel: Setting Up Your Business for Success comprised of four outstanding Filipinos who decided to carve their own paths and founded their own companies, namely Ian Doromal (co-founder of EcoSpears based in Florida, Mollie Coleman, Founder of High Caliber Events based in Washington DC, Joy Murao, Founder of Practice Aligned Resources, based in Los Angeles, California and Ivie Joy Agustin, Founder of Ivie Joy Flowers based in New York, The panel was moderated by William Peetoom, President of of the FilAm Chamber of Commerce in San Diego.
#PHNow, a curated trunk show highlighting Filipino creativity and ingenuity, also took place during PH Time Is Now.
Items on display included the Limited Edition Global Filipino Watch by Philip Stein and two commissioned artworks by NY-based pop artist Peter Marco commemorating the 120th Anniversary of Philippine Independence. It also featured Betina New York, a PH-designed clothing line that Barneys New York and Anthropologie carried.
Part of the proceeds for both #PHNow and the silent auction went to Advancement for Rural Kids (ARK), an education and livelihood program that aims to eliminate school dropouts, hunger and malnutrition among low-income families.
Also at the event was Broadway Barkada, a group of Filipino American theater artists and musicians who perform on and off Broadway. They closed the program with a special rendition of How Far I'll Go (Moana), Brave (Sara Bareilles), This is Me (The Greatest Showman) and Seasons of Love (Rent).
PH Time Is Now was organized by events management and digital marketing company ReachUs, LLC with the support of Ayala Corporation, Ayala Land, Inc., ECL Events, Philippine Airlines and Royale Marketing.
ReachUs, LLC thanks its community and media partners: The City University of New York's Graduate School of Journalism, Filipino Young Leaders Program, GMA Pinoy TV, Good News Pilipinas, Columbia University Liga Filipina, National Federation of Filipino American Associations (NaFFAA) and Womensphere.
PHTIMEISNOW HEADS TO TORONTO:
The next PHTimeIsNow Capsule Event will be in Toronto, Canada on July 26, 2018, 5pm to 9pm. Enttitled Ready. Set. GROW! A Business Strategy Discussion, it will feature storytelling, mentoring, brainstorming with Global Filipino trailblazers both local and flying in from around the world.
For more information, visit www.phtimeisnow.com or email hello@reachusglobal.com. You may also follow PH Time Is Now on Facebook, Instagram and Twitter @phtimeisnow for news and updates.
GoodNewsPilipinas.com is a media partner of PH Time Is Now.
Facebook Comments