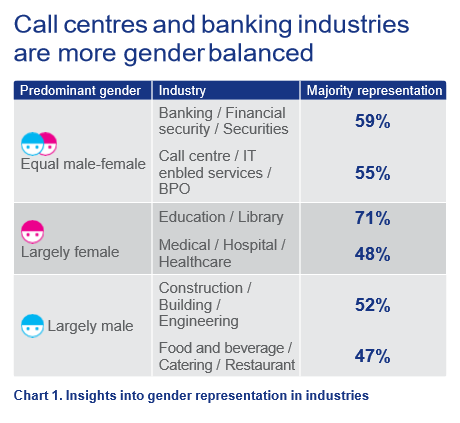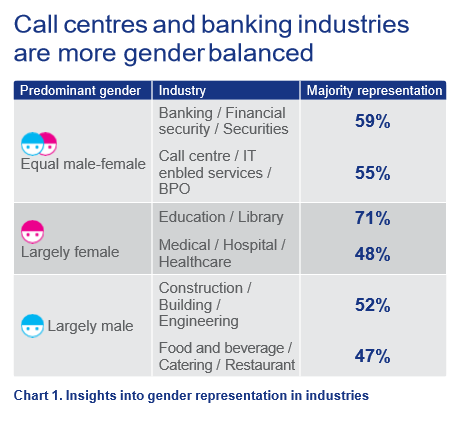 The Philippines has the most gender balanced workplaces in terms of gender discrimination reports among South East Asian countries, according to the latest Gender Equality Report released by Seek Asia, Jobstreet and JobsDB.
According to the Seek Asia signature market research series Volume 8 report received by GNP, both genders in the Philippines report very little discrimination in their workplaces and majority of both females (42%) and males (36%) who reported discrimination faced it only to a slight degree.
Both genders report similar experiences with workplace fairness.
The male-female majority representation in the banking/financial security/securities industries is at 59% and call centres/IT/BPO at 55% – representing the more gender balanced industries.
In terms of management representation, the Philippines ranks among the highest with 25% equal male-female composition. Largely male management is at 38%, and another 37% with female representation in managerial levels.
The 7-countries included in the Gender Equality Report are Hongkong, Indonesia, Malaysia, Singapore, Thailand, Vietnam, and the Philippines.
Earlier this year a top Philippine business process outsourcing company gained international certification for workplace gender equality.
A large majority of Philippine respondents for the Seek Asia report (74%) are GEN Y (18-37 year olds). More than three-quarters (77%) of the respondents have attained college degrees. Females represent 55% of those surveyed.
The areas which the report focuses on are:
Composition of gender in different industries, revealing which industries are more inclusive
Gender composition of management
Discrimination faced by both genders
Severity of reported discrimination
Discrimination reported based on industry
Fairness of workplace treatment highlighting

recommendations to receive training
fair performance evaluations
given a pay rise
Facebook Comments