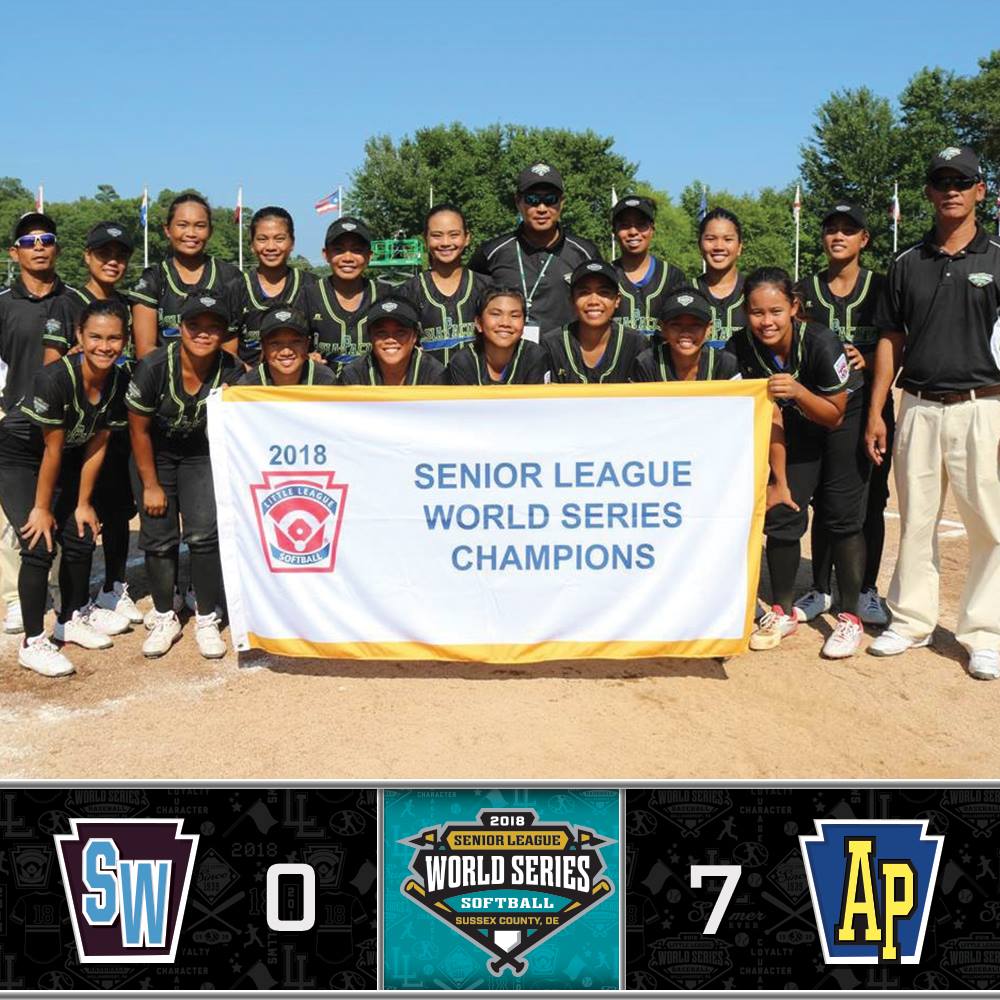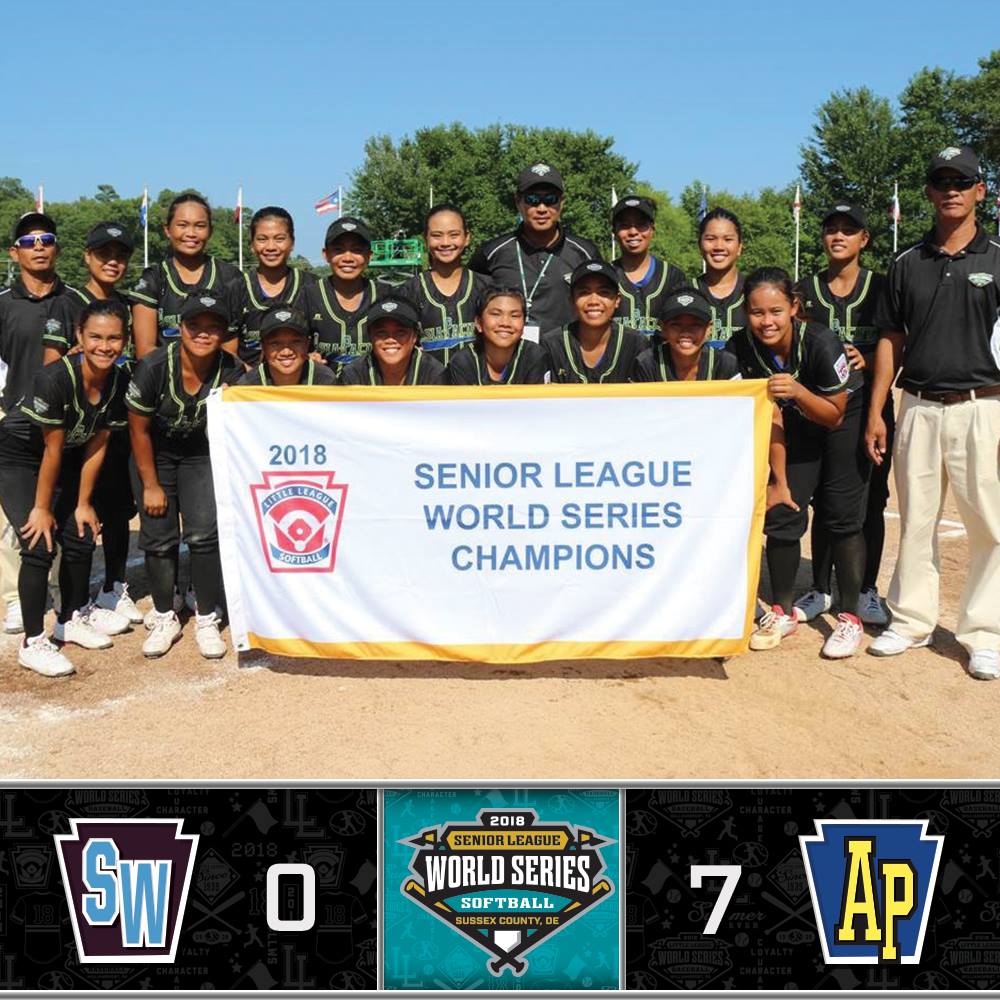 The Tanauan Little League team from Batangas, Philippines swept the championship series against an all-star team from Texas to take the title as 2018 Senior League Softball World Series (SLSWS) Champions.
The newly-minted Senior league Asia Pacific champion team brought Filipino pride to Tanauan, its home country and region by taking the first championship title for Asia Pacific in the world series held in Delaware, USA.
Tanauan LL (Batangas, Philippines) wins the Senior League Softball World Series! #LLWS pic.twitter.com/T4T4Jq10wP

— Little League (@LittleLeague) August 5, 2018
The Tanauan Little League team earned the right to represent the Asia Pacific Region after winning the Little League Asia Pacific Softball Championship series in Singapore.
Tanauan Softball's pitcher Royebel Palma was credited by softball fans and media to have led the Filipino baseball team in its winning streak as she orchestrated a complete game shutout of the Texas District 9 All Stars Little League (Southwest).
U.S. media covering the world series referred to Palma as "a pitcher who has found a groove" and kept her dominant run striking out a total of 68 batters in the tournament.
The 17-year-old Filipina right-hander reportedly intends to play for the Philippines national team next year, when she's 18.
The Little League games recap recounted how Palma didn't allow a single run by the Texas team, striking out 15 batters.
The Philippines secured its victory with four runs – singles by Palma and Marika Joana Manaig, and a double by Mae Langga.
The world class Philippine softball team from Batangas had ten hits in the game with Manaig leading the Asia Pacific champions in hits. Multiple hits were delivered by teammates Jamm'n Joyce Rasco, and April Joyce Rosita to complete the successful series run.
Facebook Comments