Junior New System (JNS), an all-male Pinoy hip hop dance crew from Manila, impressed the judges and wowed the audiences in the season opener of America's Got Talent.
The dancing group of 11 members caught the audience attention as they started to move in a tight choreography mixed with a series of back-flipping aerobatics. The Sampaloc street dancers then took their performance up notches as they switched shoes and began to dance wearing six-inch golden stiletto heels while still perfectly landing on their flipping stunts.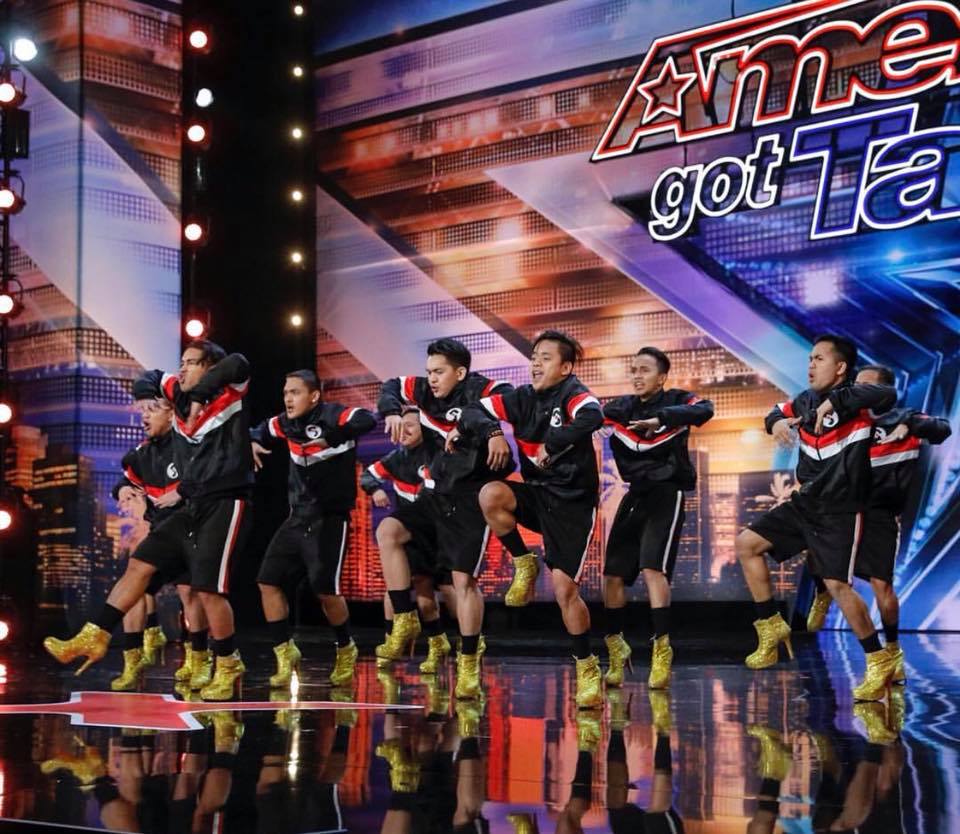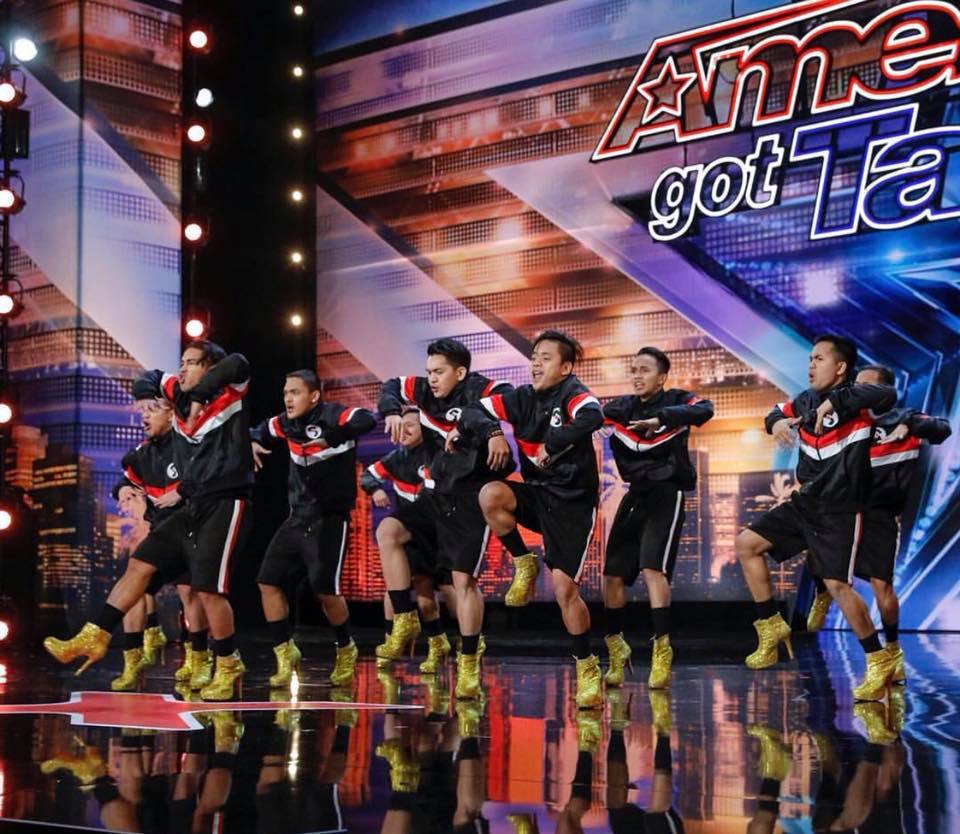 They visibly wowed the audience and judges and received a standing ovation after their audition piece.
Howie Madel thought that their performance was amazing, commending the group as he said, "You are the epitome of dreams coming true". In the pre-performance interview on stage, Junior New System was emotional as they shared how they were mere street kids in the Philippines.
Mel B, one of the judges, was in awe as she said she didn't expect what she just witnessed from the Filipino dance crew. She then vigorously expressed her love for the Manila group.
Even the hard-to-please straight-forward judge, Simon Cowell, stated his admiration for the group.
The Junior New System received four-yeses from the judges and they will push through to the next round of the competition.
JNS has been participating in various dance competitions since 2009. A highlight of their dancing career was getting to the Grand Finals of Asia's Got Talent in 2015 where they competed against fellow Filipino contenders El Gamma Penumbra, Gwyneth Dorado, and Gerphil Flores, the eventual winner of the talent search.
JNS marked their most recent achievement in 2016 when they bagged first place in almost all of categories in the World Championships of Performing Arts (WCOPA) in California. They were also named as Senior Dance Group Champion of the World and received the title, Senior Grand Champion Performer of the World Today, the highest award given in the competition. The Pinoy dance crew also wore their golden stilettos in another winning routine.
Junior New System will continue to stay in the United States where they work as dance instructors as they hope to make the finals of America's Got Talent.
Facebook Comments