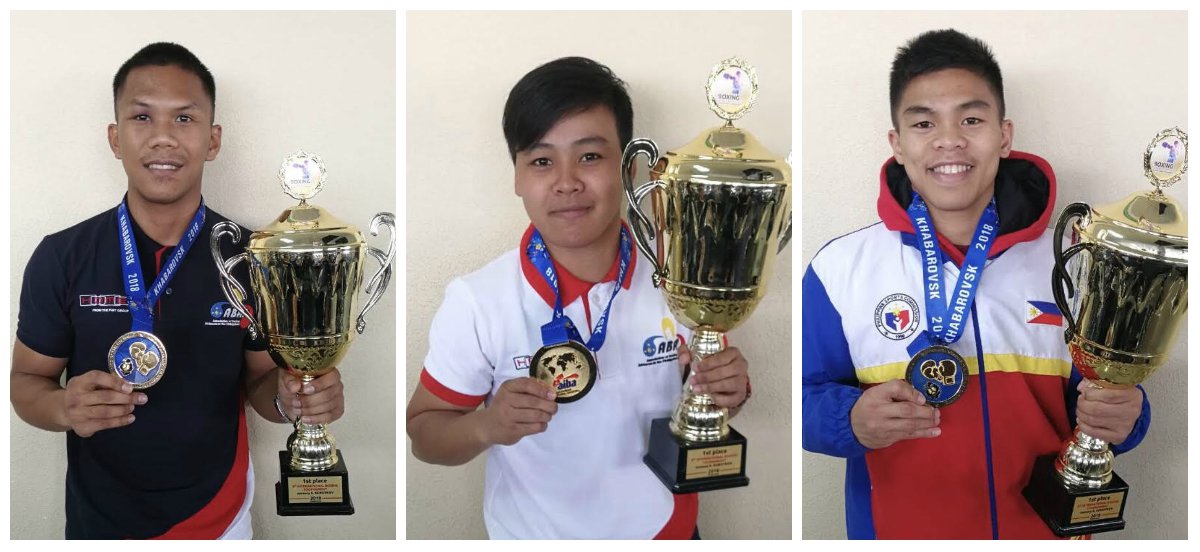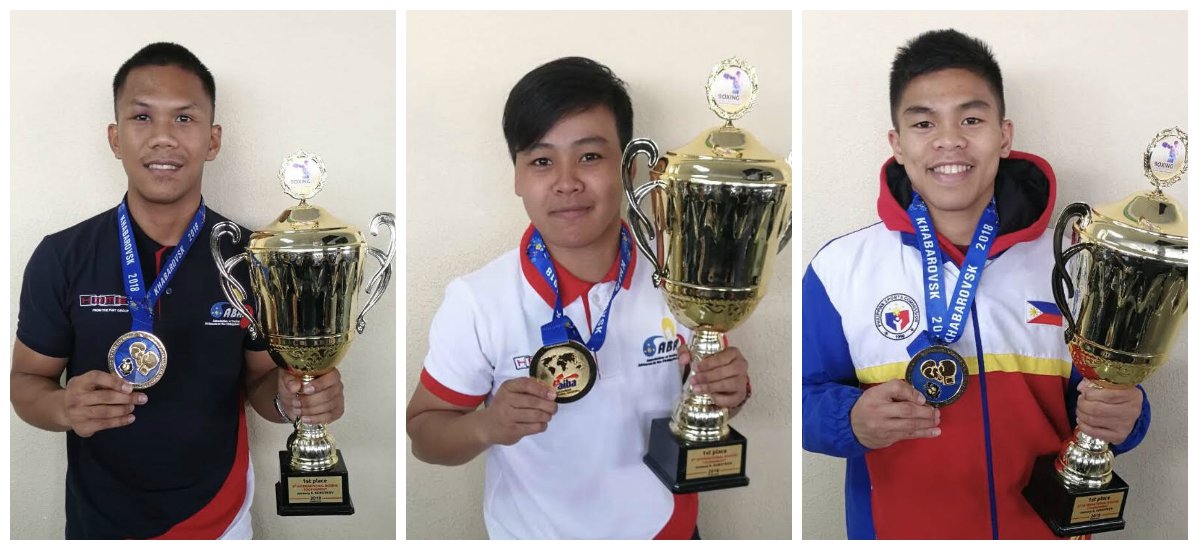 Eumir Felix Marcial, Nesthy Petecio and Carlo Paalam scored big wins against their respective opponents to win 3 golds for the Philippines at the recently concluded, Korotkov Memorial Boxing Championships in Khabarovsk, Russia.
Marcial and Petecio beat North Korean rivals while Paalam pulled off a key triumph over a South Korean opponent in the championship which had 165 boxers from 26 countries, including China, North and South Korea, Kazakhstan, Mongolia, Thailand and the host country.
Marcial, 22, unleashed his power in the middleweight division, knocking down a couple of rivals, including a local favorite, on his way to the finals. The 2011 Junior World champion and two-time SEA Games gold medalist then decisioned a North Korean foe in the finals.
Petecio, picked up her third gold medal for the year after previous victories in India and Poland, also edging a North Korean opponent.
Paalam outwitted favorite South Korean Shin Jong Hun in their light flyweight duel to deliver the third gold. Shin, a gold medalist in the 2014 Asian Games, was given a standing 8-count in the second round.
Lightweight James Palicte also won a silver while Aira Villegas from Leyte took a bronze in the women's flyweight class.
Other members of Team Philippines whose campaign was sponsored by the Philippine Sports Commission were Mario Fernandez and Joel Bacho, who both reached the quarterfinals, and Marvin Tabamo while the coaches were Ronald Chavez (men's head coach), Boy Velasco (women's head coach) and Elmer Pamisa.
Facebook Comments