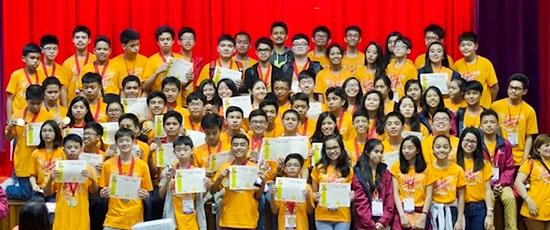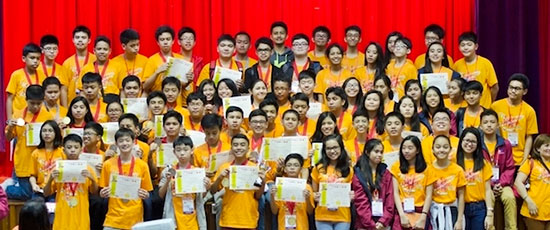 Filipino students brought home a harvest of medals – 12 gold, 37 silver, and 89 bronze medals from the International Mathematics Wizard Challenge in Hong Kong.
The Filipino elementary and high school students bagged 138 medals and 63 merit awards to finish second place overall.
China topped the competition with 16 gold medals followed by the Philippines with 12 gold medals; Hong Kong, 11; Taiwan, 7; Macau, 4; and Indonesia, 2.
A total of 913 students from different countries joined the competition.
The Philippine Gold medalists are the following:
Lorenzo Franco Kasilag – Diliman Preparatory School
Gyla Jane Nismal – Sto Domingo Elementary School
Daniel Miguel Ong – St John's Institute
Lyle Wenzel Tamayo – Mother Goose Special School System
Nathan Arthur Banatao – UP Integrated School
Lyra Winette Tamayo – Philippine Science High School-Main
Regina Beatrice Bonifacio – Philippine Science High School-Main
Miguel Angelo Gomez – Makati Science High School
Samuel Bernardo Salacup – Philippine Science High School-Main
Christian Dean Espinosa – St John's Institute
Amber Jet Salape – Liceo de Cagayan University
Jesper Chris Tiongson – Hen. Pio del Pilar High School
Facebook Comments