In the Philippines, we're all on the hunt for the finest lifestyle and fashion must-haves this season!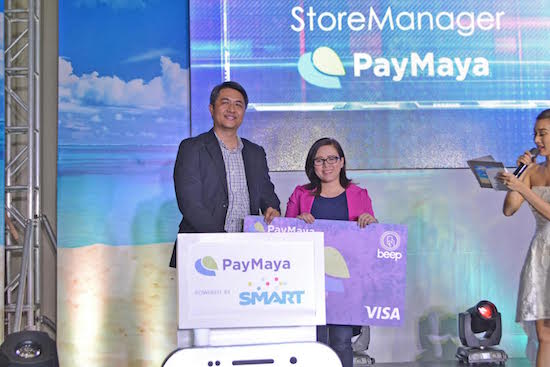 In April, PLDT Smart SME Nation and PayMaya Philippines teamed up to bring you the hottest retailers in town under one roof at the first-ever Summer CLIC! E-Bazaar.
Over the 3-day bazaar, customers and merchants alike were given the chance to experience the rising culture of cashless transactions with PLDT Smart SME Nation and PayMaya's digital payments and commerce solutions—Smart Store Manager and PayMaya Swipe.
According to VP and Head of PLDT Smart SME Nation Mitch Locsin, cashless transactions are expected to gain more traction in the coming years, as more online platforms arrive to bring this service to mainstream consciousness.
"Our online services should evolve together with our consumers who are now more technologically savvy and inclined towards digital processes," he said. "We see this now in the form of cashless and digital payments most common in e-commerce transactions. Eventually, we will transition to a society where cashless transactions are no longer an exception."
Participating merchants were provided with Smart Store Manager, allowing business owners to efficiently manage their day-to-day operations while departing from the manual modes of processing information. The suite enabled the easy documentation of customer purchases and real-time inventory tracking, all made possible through a single mobile application.
Meanwhile, Smart-powered PayMaya Swipe terminals allowed cashiers to accept credit cards using only a mobile point-of-sale (POS) device attached to their phones. As a card-preferred bazaar, attendees were encouraged to avail of PayMaya cards to purchase their latest summer buys.
"PayMaya Swipe represents our commitment to delivering innovative digital payment solutions that shape the future of retail and e-commerce in the Philippines," said Mar Lazaro, Assistant Vice President and Head of Payments and Acquiring of PayMaya Philippines. "PayMaya Swipe's simple, low-cost, and card-agnostic payment acceptance will place small and medium businesses in a stronger position to get ahead in the digital-first, mobile-first world we are operating in today."
The merchants at the Summer CLIC! E-Bazaar were among the first to experience these innovations to deliver fast, seamless, and satisfactory customer experience.
With these pioneering digital payment and commerce solutions, MSMEs will be able to accelerate their business growth, leverage the potential of modern-day technology, and harness competitive advantage.
To further encourage the use of cashless transactions, the Summer CLIC! E-Bazaar had special prizes up for grabs. Not only did the first 300 guests get free PayMaya cards, but customers also had the chance to go home with the latest gadgets. As an additional treat, the merchant with the most PayMaya Swipe transactions bagged exciting surprises from PLDT Smart SME Nation and PayMaya.
By working together with partners like PayMaya that share the commitment to digitally empower MSMEs with technology tools and business solutions, PLDT Smart SME Nation further empowers the Filipino entrepreneur to make it big in the growing digital nation. For more information about PLDT Smart SME Nation, visit www.smenation.com.
PayMaya Philippines, part of the Voyager Group, is the digital financial services unit of PLDT and Smart Communications, Inc. (Smart). To know more about PayMaya, go to: www.paymaya.com, www.business.paymaya.com facebook.com/PayMayaOfficial, twitter.com/paymayaofficial, and instagram.com/paymaya_official.
Facebook Comments