Fifteen of the country's young, tech-savvy and promising entrepreneurs flew to Silicon Valley in California, USA and immersed themselves for a week of learning sessions with officials from the world's leading tech companies.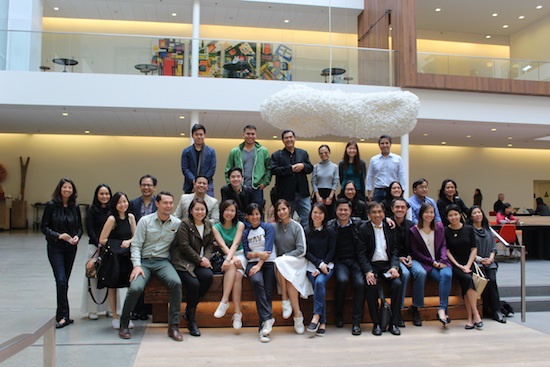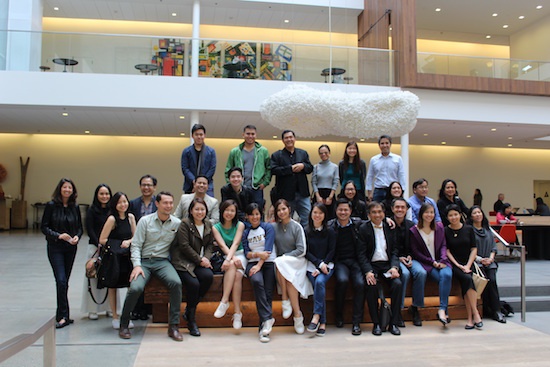 The first batch of #BeTheBoss finalists, this delegation of Filipino entrepreneurs visited the head offices of tech giants Google, Twitter, AirBnB and Amazon last February, and toured the Singularity University in the San Francisco area. The tour is part of the program of the US Philippine Society (USPS) and the Silicon Valley Science and Technology Advisory Council (SV-STAC) to support and mentor Filipino technology-enabled entrepreneurs in a week-long immersion to different tech companies located in Silicon Valley.
"The difference is the mindset of the people. People in the Valley think differently. They don't see limitations as problems, but as opportunities to make things happen," shared #BeTheBoss finalist Gian Javelona of OrangeApps at the end of the tour.
Organized by PLDT Smart SME Nation, the #BeTheBoss Awards recognizes young entrepreneurs who harness the power of digital tools and platforms to grow their businesses. Launched last year, 15 finalists were selected among the roster of promising entrepreneurs – with the five winners bring awarded the grand prize of the week-long tour in Silicon Valley.
PLDT Chairman and CEO Manuel V. Pangilinan, however, decided to send all 15 finalists to the trip and "changing mindsets" was very much on his mind.
"There has to be a change in our mindset in the country. Our education system needs to be more science-oriented. More recognition must be given to scientific achievements. That's what made Silicon Valley what it is, because of the intellectual incubation nurtured by Stanford University," Pangilinan said.
"Our entrepreneurs need to be exposed to what is out there. We need to look beyond the domestic setting and apply our solutions to the global market. Competition is not just here in the country, it's around the world," he added.
#BeTheBoss finalists who formed part of the week-long immersion program were Kim Lato of Kimstore.com, Reese Fernandez-Ruiz of Rags2Riches, Jacqueline Yengtian-Gutierrez and Rissa Mananquil-Trillo of Happy Skin, Danella Yaptinchay of Homegrown, Kristine Reyes-Lopez of Messy Bessy, Denise Gonzales of Indigobaby, Carlo Calimon of Mobkard, Paolo Hilario of Lay Bare Waxing Salon, Gian Javelona of OrangeApps, Tina Sambalido of Renegadefolk, and Brian McClelland of Bambike.
The awardees were taken to "power positioning workshops", educational tours, community meetings and seminars from breakfast to dinner in different locations in the San Francisco area.
Happy Skin's Rissa Mananquil-Trillo said the workshops opened up new perspectives for her on how entrepreneurs should integrate digital strategies in their business.
"Whether you're a global brand or a shop around the corner, the big shift to mobile phones is really changing consumer behavior in and out of the store. I read that 75% of searches happen on mobile devices, and I realized it's crucial that your business is ready for those moments. Without a strong digital presence, you could be missing out on connecting with potential customers during that exact moment that they're interested. During those moments, consumers aren't just getting information, they're also making decisions and often heading straight to the stores," said Mananquil-Trillo.
"In our own store surveys, probably 4 out of 5 women shared that they found out about Happy Skin through social media on their phones. It's really during these mobile phone searches where hearts and minds are being won and lost. Being there is the first step in winning them," she added.
The workshops were particularly interesting because these featured speakers who were Filipinos who had made their mark in Silicon Valley. Aireen de Peralta, a digital marketing consultant based in California, stood out.
"Her talk focused on website performance and I think she had the most impact on me. She shared with us industry secrets and valuable tools geared for start-ups like us who didn't have a lot of money, time, and resources to analyze our website," said Mananquil-Trillo.
They also met up with other Filipino-Americans in their trip to visits to Google Headquarters where the group was introduced to members of the Filipino Googlers Network and to Twitter headquarters where they met with a Fil-Am group.
AirBnB's Dolores Bernardo gave a talk about making it big for entrepreneurs despite competition. She explained how a digital company such as AirBnB can compete against a well-established hotel industry.
"One of the most important things that I have learned during this trip is that even if the competition is strong, the market is big. A good example is AirBnB, a simple lodging and accommodation idea to welcome guests to your place. It was an idea that the founders were passionate about. Because of hard work and determination, no matter how competitive the hotel and lodging businesses were, they figured it out and they succeeded. They have even made an impact on the society," shared Kim Lato, the Boss for E-Commerce and founder of online gadget retailer Kimstore.com.
Mobkard's Carlo Calimon, Bozz winner for Mobile Readiness, also took note of the way Silicon Valley companies invest and nurtured their people to help drive innovations in their business.
"The companies that we visited took care of their people. They created a conducive environment where people would like to work and contribute to the organization," he said.
"We have a lot to learn from the Silicon Valley experience. We can create something similar here in the Philippines. It is indeed something we can aspire for. However, we should keep in mind that we should also create something that is relevant to us and fits the Philippines. We cannot just copy something – we need take their best practices, learn from their experience and develop our own," Calimon added.
Facebook Comments