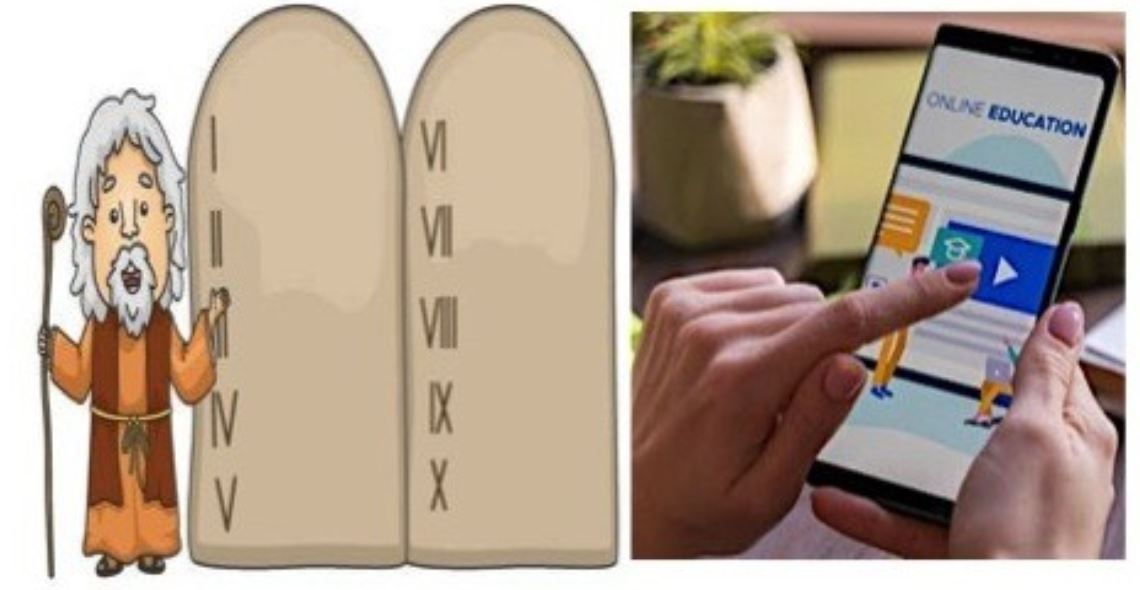 Pamantasan ng Lungsod ng Maynila (PLM) professor Bro. Clifford Sorita has released an ethical guide for the implementation of online learning amid the coronavirus pandemic.
The Department of Education (DepEd) earlier announced the resumption of the school year in August which will observe new modes of learning and teaching, such as online, radio, and television, that not require face to face classes.
Professor Sorita published his proposed guide on June 30, 2020, on Linked In saying the new modes require the establishment of ethical paradigms.
"As we prepare for the 'new normal' in Education vis-à-vis this COVID-19 Health Crisis; our academic institutions will not just be about functioning in a setting that safeguards the wellbeing of students; nor will it be about completely transitioning to online modalities," explains Sorita.
"The shift will likewise entail the establishment of ETHICAL PARADIGMS that would help guide administrators, teachers, parents, and students in maneuvering in this new 'flexible & unfamiliar learning space' in the creation of new norms outside the traditional classroom environment," the educator adds.
"We should be cognizant as well of the ethical issues related to equality and diversity, reconnaissance and consent, identity and privacy which goes hand-in-hand with online education… Moreover, today we cannot rely on the traditional moral rules imposed at school."
The following proposed Ethical Framework is called the 10 Commandments for Online Education:
1. THOU SHALL SET AND TRACK YOUR STUDY HOURS – online education begins with a "learning mindset" and "mental plan". To productively learn online, you need to devote a substantial amount of your time, consistently attend the online class, be concentrated while studying, and fully participate to your learning process, just as you would do in a classroom. It is possible to let diversions eat away at the time you are supposed to be studying. One solution is to set your online (home-based) study hours within the day. To guarantee that you are studying when you should, consider keeping a log or using a timer, even if it not required of you.
2. THOU SHALL FOCUS ON YOUR LEARNING GOALS & OBJECTIVES – being away from your usual learning environment entails additional motivation. By setting personal learning goals and objectives means you are not simply submissively absorbing knowledge. You become an active participant in your own learning process. When you see progress, you feel more enthused, giving you the boost you need to keep going. Your learning objectives and goals can also be your best roadmap during your virtual education. Read judiciously your online course requirements, design notes that are closely related to your objectives, and make sure that you review them carefully every time you start a course (subject) work so that you stay on track in your goals and objectives.
3. THOU SHALL THINK BEFORE YOU CLICK – many websites contain erroneous or incorrect information. Teachers should provide a list of approved websites. Students on the other hand need to learn how to evaluate websites and assess whether they can trust the content. And with malware and viruses proliferating, students must learn to watch what they download, click and share. Finally, before you post something online you need to think of it many times if it's appropriate or not. It's okay to express your thoughts on social media but think first if it is going to be offensive to others. Your freedom ends when the freedom of another begins.
4. THOU SHALL OBSERVE COPYRIGHT LAWS – students to some extent engage in the "copy and paste" practice without realizing the copyright implications. Teachers should educate students on copyright and related laws to help ensure students follow the rules in using and sharing content. Always remember that: (a) Downloading or copying software, music or other media and not remunerating for it is no different than theft; (b) Copying info from a website or printed material and professing it is yours is plagiarism, and (c) Cheating is dishonorable whether you write by hand or SMS/E-mail during a test.
5. THOU SHALL MAINTAIN A PROPER LEARNING ENVIRONMENT – be circumspect of your surroundings while attending your online classes so as not to cause any disturbance or commotion to the sessions. Make sure you are in a quiet place during class so that there are no unexpected sounds, which can be overheard by the entire class. Furthermore, an online class is still a professional setting. Learners are advised to maintain learning appropriate attire through the duration of the class, as this will show a student's commitment and grooming to the teacher as well as to the rest of the class.
6. THOU SHALL ACTIVELY PARTICIPATE IN ALL ONLINE CLASSES – during an online class, it is important to share your opinions and insights during the class discussions —— and not just for the grade. When you keenly engage in tête-à-têtes, you understand more by reflecting on the subject matter, sharing ideas and viewpoints with others, and inquiring and thinking critically about responses. This learning modality is a two-way street that works paying attention and actually engaging oneself in each session, otherwise it will be ineffective.
7. THOU SHALL NOT BE PART OF ANY FORM OF CYBERBULLYING – never send, post, or share damaging, hurtful, untruthful, or malicious content about someone else (either a classmate, teacher, etc.). It can include sharing personal or private information about someone else causing shame or dishonor. Cyberbullying can harm the online reputations of everyone involved – not just the person being bullied, but also those doing the bullying or participating in it. The unsupervised nature of the cyber world demands the need for supervision, rules, and social accountability.
8. THOU SHALL BE RESPECTFUL AT ALL TIMES – observe online etiquette while learning, this includes: (a) if you wouldn't say it to someone's face, don't say it online either; (b) be cognizant of strong language, all caps, and exclamation points before using it; (c) Emoticons and smileys can be helpful when conveying humor or sarcasm but be careful in its usage, and just remember to keep the smiley faces away from academic papers, and (d) treat your instructor and classmates with deference in email or any other communiqué; and always use your professors' or teachers' proper title: Dr. or Prof., or if in doubt use Mr. or Ms.
9. THOU SHALL SECURE YOUR ONLINE ACCOUNT – make sure that all data privacy regulations are observed in your online education. Protect your online account against pranks and other forms cyber theft by doing the following course of action: (a) Don't share your password with anyone; (b) Change your password if you think someone else might know it; and (c) Always log out when you are finished using the system. It is important to make sure you sign out of all online accounts before you stop using a "public computer". Deleting the current web browser history makes sure you do not miss anything.
10. THOU SHALL ACT ETHICALLY ONLINE AS A FAITH RESPONSE – Immanuel Kant reasoned that if there is no God then there are objective moral requirements that are not possibly met, namely, that the moral good of virtue and the natural good of happiness embrace and become perfect in a "highest good." Moral obligation is best explained by appeal to the commands of a loving God, and moral (ethical) values, in general, maybe thought to reflect God's nature thus to act ethically in one's online education is likewise one's personal faith response to God's call for holiness. An objective moral law requires an infinite Mind in which to reside if it is to have full ontological status.
TELL US in the comments below, what are your tips for the success of online education?
Want to know how to be a Proud Pinoy? Like, Follow, Subscribe to GoodNewsPilipinas.com, and our socials Facebook, Twitter, Instagram, Good News Pilipinas! TV on YouTube, for new story notifications, and e-mail newsletters for updates on more Filipino Pride stories.
Facebook Comments