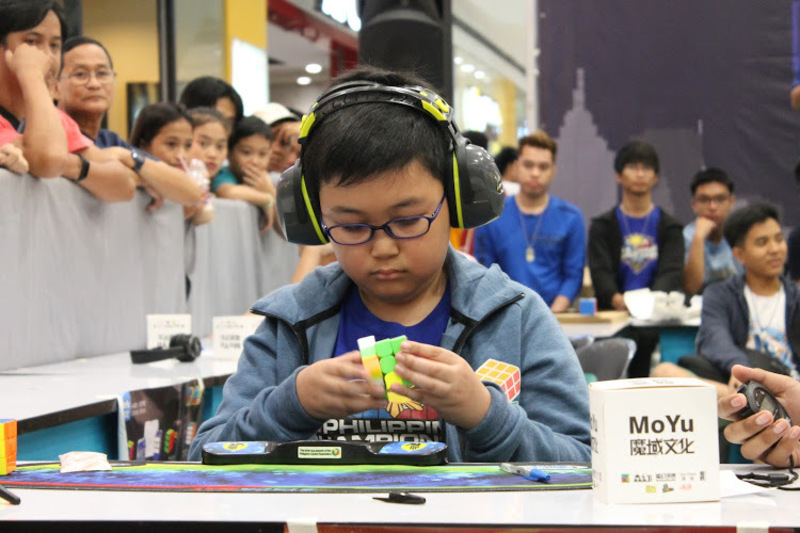 Filipino kid, Sean Patrick Villanueva, made history in the 2019 World Cube Association World Championship by becoming the youngest player to place in the Top 3.
The 11-year-old bested more than 800 older and more experienced rivals to finish second in the 3x3x3 Cube competition held in Melbourne, Australia.
The 6th-grade student from Ateneo de Manila University had an average time of 6.78 seconds in the finals. The Filipino champion's time is just 0.04 seconds off the time of eventual world champion Philip Weyer of Germany, the 21-year-old 2016 European Champion, who finished with a 6.74-second winning average.
Speedcubing is an activity in which the participant tries to solve a Rubik's Cube in the fastest possible time.
"I am so happy and overwhelmed that I podiumed at Worlds! This is so crazy, I can't believe I have reached this far in cubing," said Sean on social media after clocking in the 2nd best Rubik's Cube average at the WCA.
"He is very overwhelmed because he did not expect to podium. His goal is just to make finals," said Sean's mother Cez to Inquirer media after WCA championships.
"Support your kids in their passion but make sure that they balance with studies. Speedcubing actually helps kids to think logically and strategically and helps them build friendships," Sean's mother added.
WATCH Sean Patrick Villanueva the 11-year-old Filipino champion speedcuber in action here and SHARE congratulations in the comments section below!
Facebook Comments