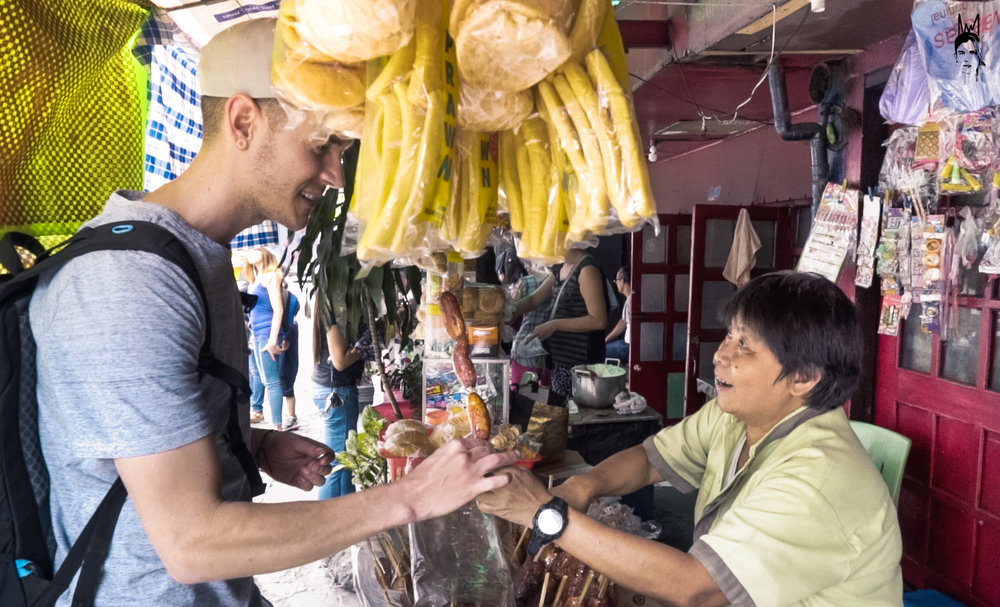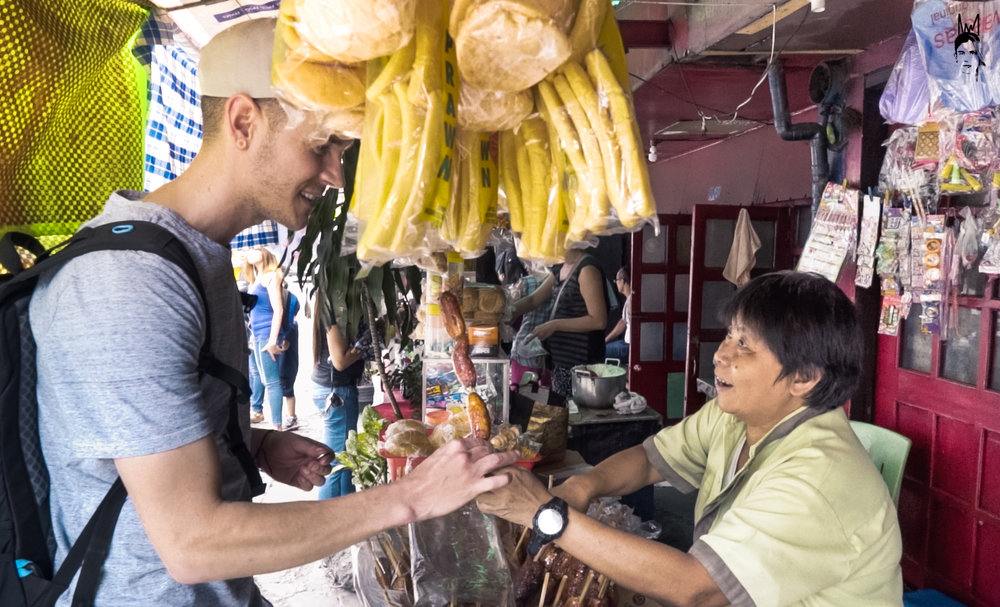 A majority 75% of Filipinos believe that the country is going in the right direction according to the results of non-commissioned survey released on October 25 by the Social Weather Station (SWS).
The poll which was conducted across the nation revealed adult Filipinos' satisfaction rating was highest in Mindanao, followed by Luzon, and the Visayas.
The SWS survey showed the belief that the country is going right arose among the poorer economic classes, among non-college graduates, and non-elementary graduates.
The survey asked Filipinos: "Sa pangkalahatan, kung iisipin po ang kasalukuyang mga nangyayari sa bansa, sa inyong palagay, patungo po ba ang ating bansa sa TAMA o MALING direksyon? (Tamang direksyon, Maling direksyon) [In general, thinking about the way things are going in the country, in your opinion, is our country going in the RIGHT or WRONG direction? (Right direction, Wrong direction)].
Earlier this year the 41st annual Gallup International survey ranked Filipinos as among the most optimistic people in the world despite economic and political struggles.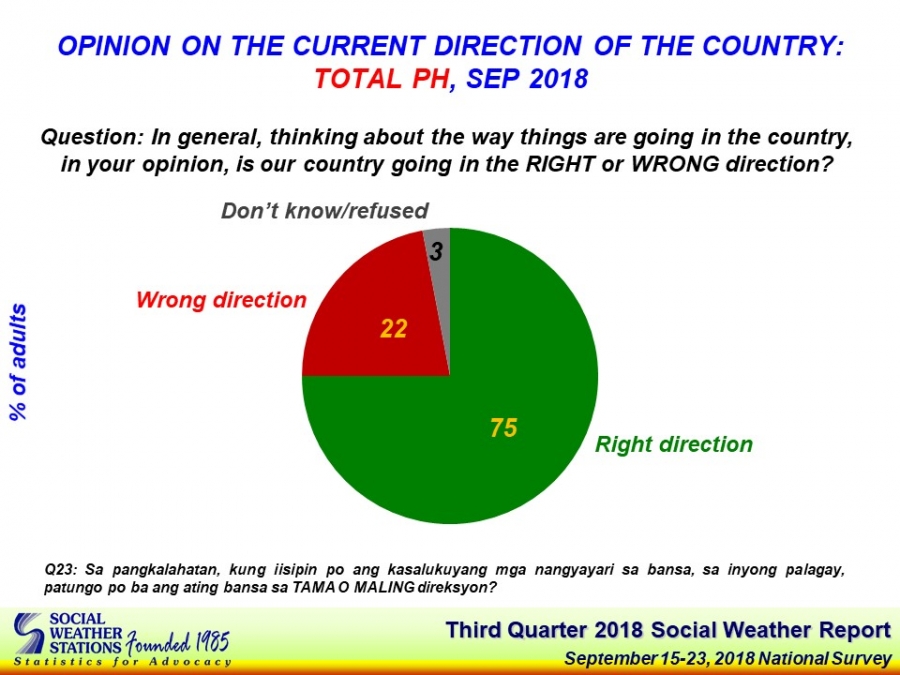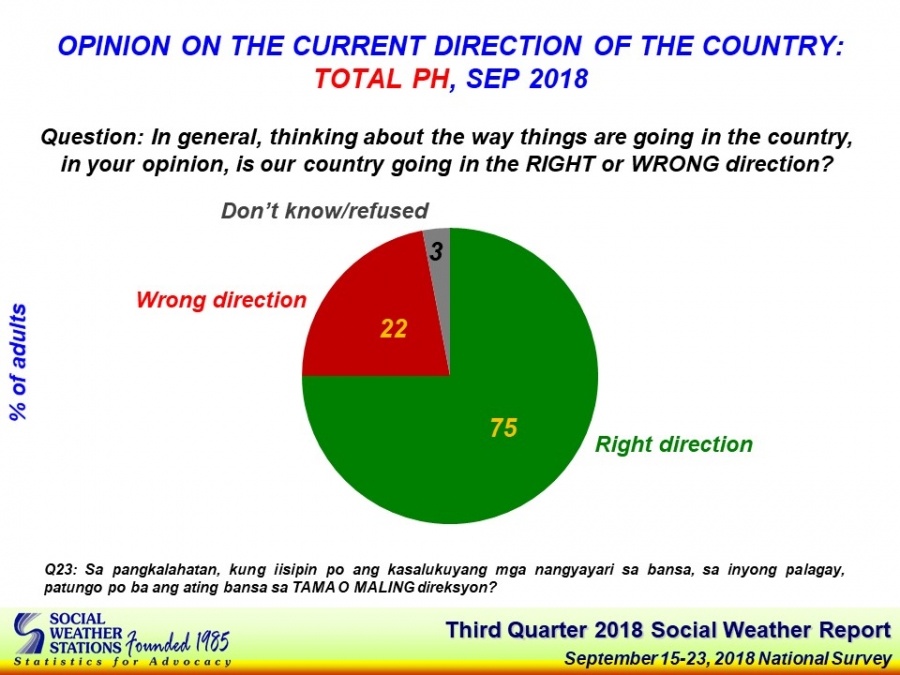 The Third Quarter SWS Survey indicated:
75% of adult Filipinos saying the country is in the right direction
22% saying the country is in the wrong direction
3% did not give an answer
The proportion of those who say the country is in the right direction:
highest in Mindanao at 89%
followed by Balance Luzon at 73%
Visayas at 69%
Metro Manila at 65%
The SWS survey was conducted from September 15-23, 2018 using face-to-face interviews of 1,500 adults (18 years old and above) nationwide.
Facebook Comments