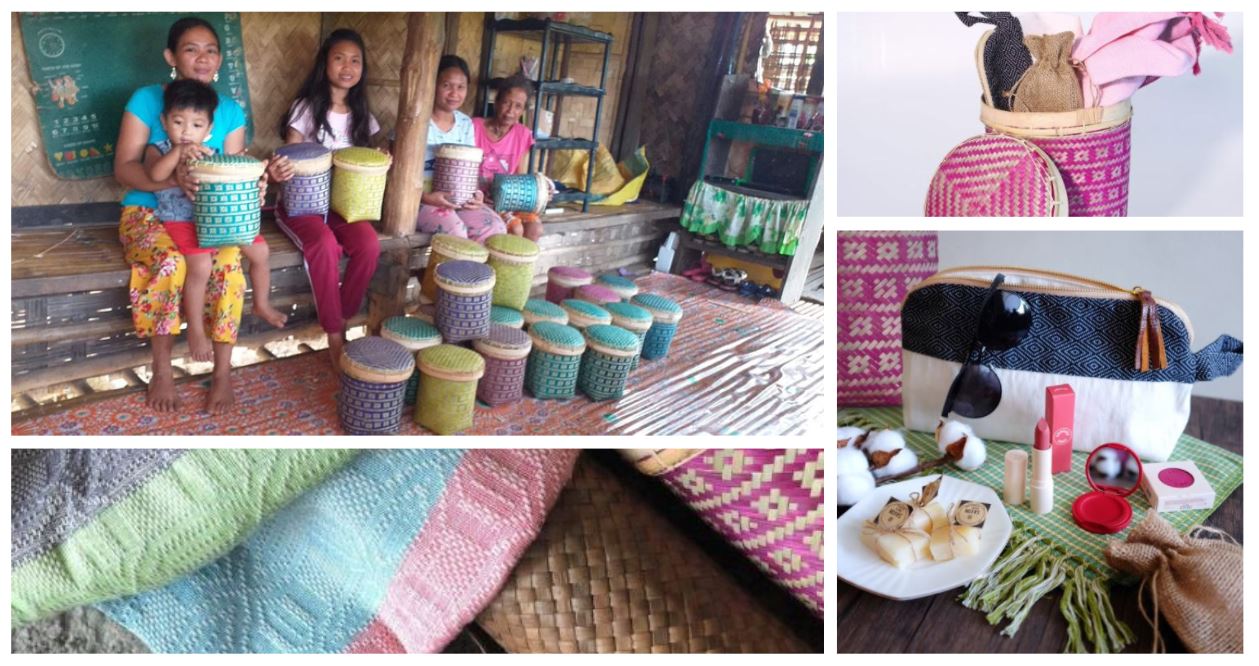 Is your mother the greatest cook in the world? Is she passionate about coffee? Does she always make it a point to look her best? Or, is she, perhaps, the ultimate plantita?
Wherever your mom's passions may lie, show her your utmost support this Mother's Day by helping other mothers across the country as well—our traditional weavers, whose beautiful creations you can find at the Habi Mama, a Habi Mother's Day Fair, happening on May 1-9, 2021, at www.shophabifair.com.
With many of us rethinking how to give extra recognition to moms, especially as the pandemic continues to keep us apart, Habi: The Philippine Textile Council, organizers of artisan fairs, have worked closely with its partner communities to come up with special "curated" gift baskets.
Made by women-led basket-weaving Tagbanua communities in Aborlan, Palawan, these baskets contain themed gift sets composed of sustainable and ethical fashion and lifestyle products from over 28 merchants representing various weaving and local artisan communities from Luzon, Visayas, and Mindanao.
Choose from any of these baskets, and make your Mama proud of how you supported these local businesses:
The Stay Safe Mama
Contains: Handwoven leather clip-on hand sanitizer bag accessory; two three-ply face masks made of Philippine cotton; leather face mask holder with Maranao beads and Philippine cotton tassel
The Kikay Zoom Mama
Contains: Sunnies lipstick and lip and cheek tint; handwoven makeup pouch; handmade and locally sourced face soap made with aloe vera and coconut oil; handwoven Philippine cotton scarf by Creative Definitions
The Relaxed Mama
Contains: Handwoven inabel towel; lavender soy cold-pressed candle; lavender massage oil infused with extra virgin coconut oil, grapeseed, and jojoba; handwoven buri banig yoga may by Aklan Ati Community (sourced from Aklan)
The Cooking Mama
Contains: Handwoven apron and oven mittens; locally sourced wooden ladle and fork; handwoven bucket hat; handwoven binakul face mask by YakangYaka
The Garden Plantita Mama
Contains: Handwoven half apron; Habi Philippine cotton seed kit (grow your own cotton at home); handmade citronella lotion bar in waterlily container
The Coffee-lover Mama
Contains: Two local coffee products, Original Grounds Baguio Gold and Tommy's Roasted Sagada dark coffee; two handwoven Yakan coasters, 1 customize fabric graphic mug by HABI Philippine Textile council
Helping Artisan Communities
Habi has been a strong advocate of supporting weaving communities and local artisans all over the Philippines, and its largest annual trade fair happens every October during National Indigenous Month. In its 12th year, the nonstock, the nonprofit organization continues to find ways to help uplift these local artisan communities through its pop-up fairs like Habi Mother's Day under its Habi Mama project, especially since they have been strongly impacted by the pandemic.
Some of the local brands which shoppers can find in this year's Habi Mother's Day baskets include:
❖ Abek Home
❖ Abra Indigo Manila
❖ Balay Paluhay
❖ Balik Batik
❖ Bicol Sweetgrass
❖ Cache Apparels
❖ Camisa Amana
❖ Creative Definitions
❖ Dako Manila
❖ Iraya Mangyan Art
❖ Knitting Expedition
❖ LN collectible Handicrafts
❖ Mang Inabel
❖ Manila Collectible
❖ MCV Designs
❖ Melograno
❖ Monica Madrigal
❖ Cordillera Handloom
❖ Pnay
❖ Punique Ph
❖ Style Isle
❖ Tagolwanen weavers
❖ Uri Ph
❖ Yakang Yaka Made with love and loom
❖ Ylocos Heritage
Gifts that Last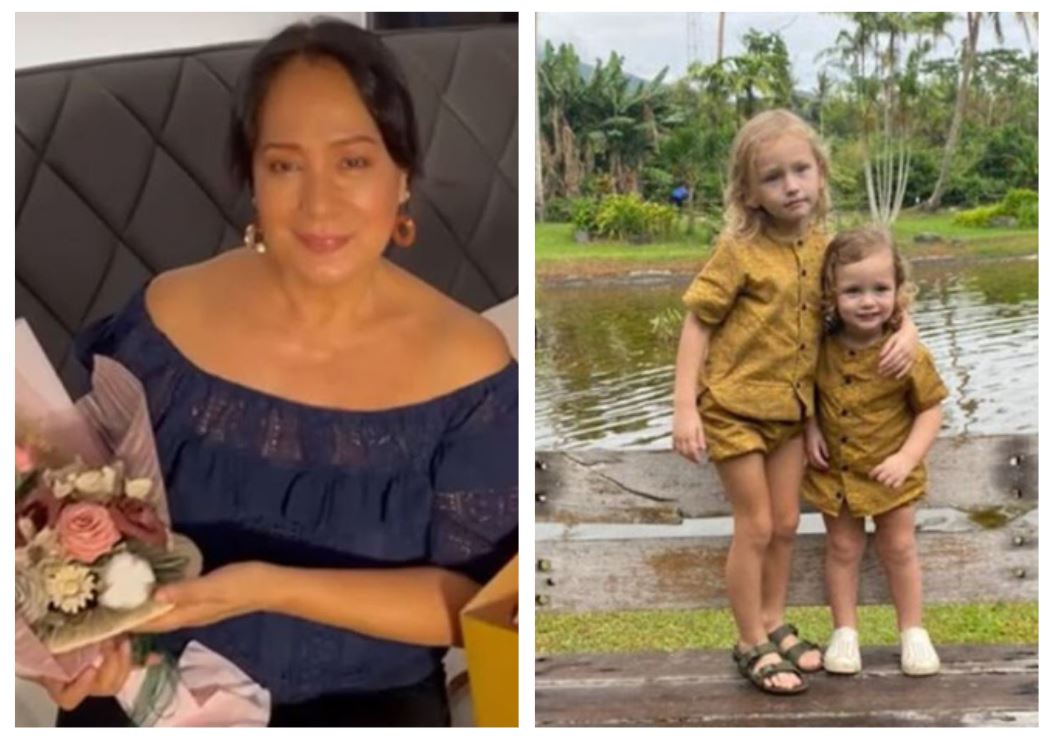 Mothers are nothing but supportive, and two special ones are strongly supporting the Habi Mama campaign: Georgina Wilson and Gloria Diaz.
Using Philippine cotton fabrics, Wilson has developed comfortable outfits for her family, as she believes that supporting our local weaving industry and celebrating our culture is highly important. She also sponsored Sunnies makeup for our Habi Mama Kikay Gift baskets.
Diaz, on the other hand, is supporting Bulacan Buri flower makers by Punique Ph, who incorporate Habi Philippine cotton flowers in their Mother's Day Bouquet. This locally made and artful bouquet lasts forever, and each
purchase supports our local cotton farmers and keeps this industry alive for generations to come.
Mothers for Mothers
Reviving the use of pure Philippine cotton, a fiber that is very much a part of Filipino culture, has been a long-term commitment of Habi, which they also support through campaigns like Habi Mama. The group has partnered with the Philippine Fiber Industry Development Authority (PHILFIDA) to provide local farmers with cotton seeds.
Weavers, most of whom are mothers, are also given threads under Habi's Cotton Adoption Project, so as to encourage them to use pure cotton in their products.
"Mothers are the ones who shepherd traditions such as weaving to their families. They are the ones who can pass on the love of weaving to kids. We hope Filipinos can make this year's Mother's Day extra special for both the moms who cared for them and the weaver moms who take care of preserving our culture by supporting the Habi Mama campaign," says Habi vice president Ruby Roa, Habi Mother's Day fair co-chair.
Habi Mama, A Habi Mother's Day Fair, will run from May 1 to 9, on www.shophabifair.com. For more information, send an email to likhanghabi@gmail.com or visit www.habitextilecouncil.ph For more updates on Habi: The Philippine Textile Council, visit our official page www.facebook.com/HabiThePhilTextileCouncil and follow on Instagram at @habifair.
Buying these Ifugao weave face masks help support weavers, rice farmers while Rags2Riches keeps artisans employed while helping COVID 19 frontliners.
SHARE these Mother's Day gift ideas by Philippine weavers and be a champion for local products.
Good News Pilipinas is celebrating its 15th Anniversary in 2021 by giving away prizes! Subscribe to our Good News Pilipinas! TV YouTube channel and enter the raffle by sending us an email to editor@goodnewspilipinas.com
Facebook Comments