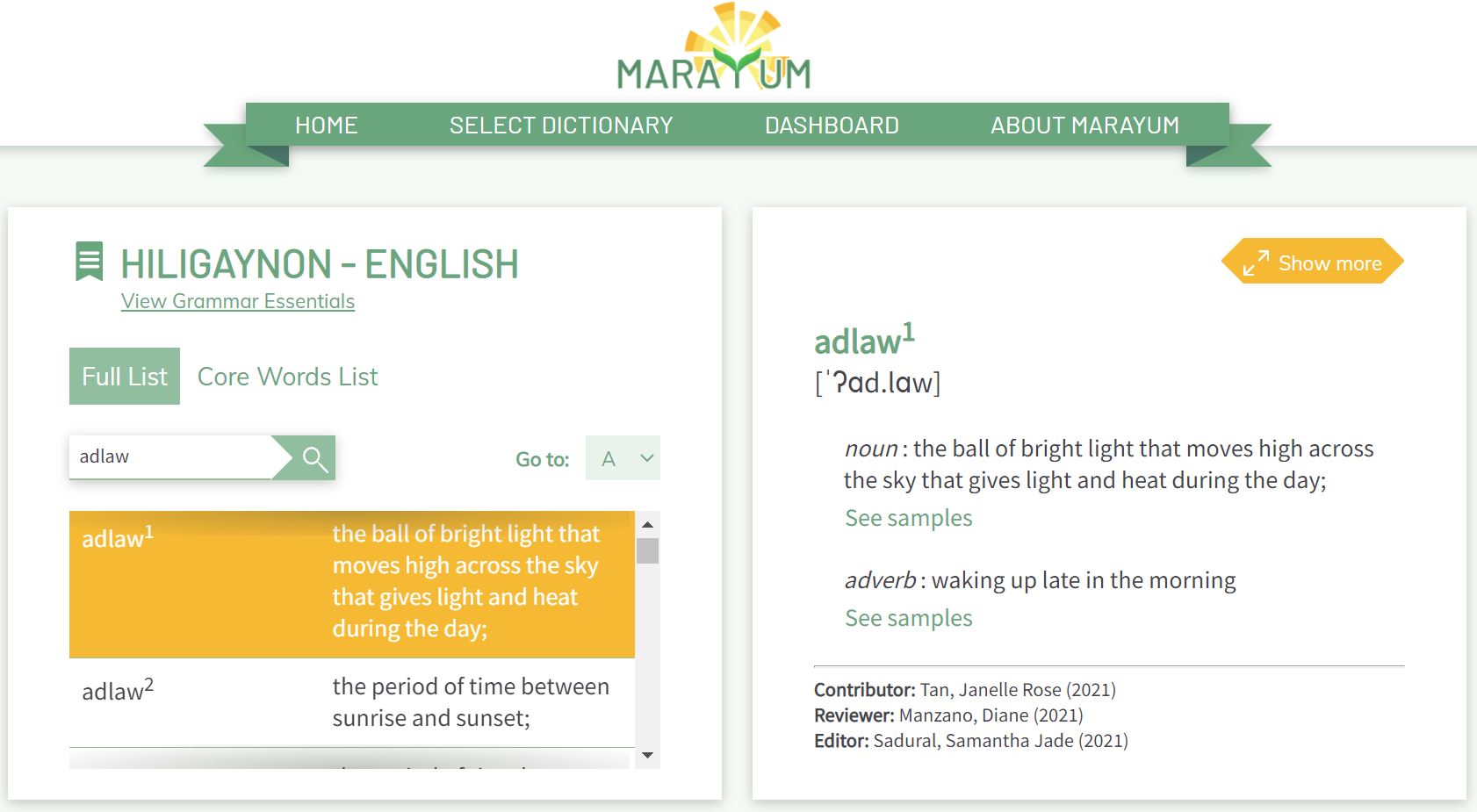 The Marayum Online Dictionary developed by a team of University of the Philippines Diliman (UP Diliman) computer science experts and linguists in collaboration with ASCCA Romblon (Asi Studies Center for Culture and the Arts) and funded by the Department of Science and Technology is helping Philippine communities preserve their indigenous languages.
The Project "Marayum" (Romblon Asi community term for "wise words") presented by Professor Mario Carreon of the UP Department of Computer Science and by MA Linguistics student Samantha Sadural during a Linguistics Special Lecture of the UP Diliman Department of Linguistics in 2020 went online on mobile phones and the web last March 2021 during the International Mother Language Conference and Festival.
Marayum.ph, the collaboratively built, mobile phone-based, online dictionary platform for Philippine languages, went live with dictionaries for Asi-English, Kinaray-a-English, Cebuano (Southern Leyte variant)-English, and Hiligaynon-English.
Sadural shared with GoodNewsPilipinas.com that current language dictionaries (with English as L2) being made in the backend using Marayum are:
Akeanon-English
Bikol-Buhi'non-English
Bikol-Central-English
Bikol-Rinconada-English
Gaddang-English
Itawis-English
Ivatan-English
Kapampangan-English
Masbatenyo-English
Ilocano-English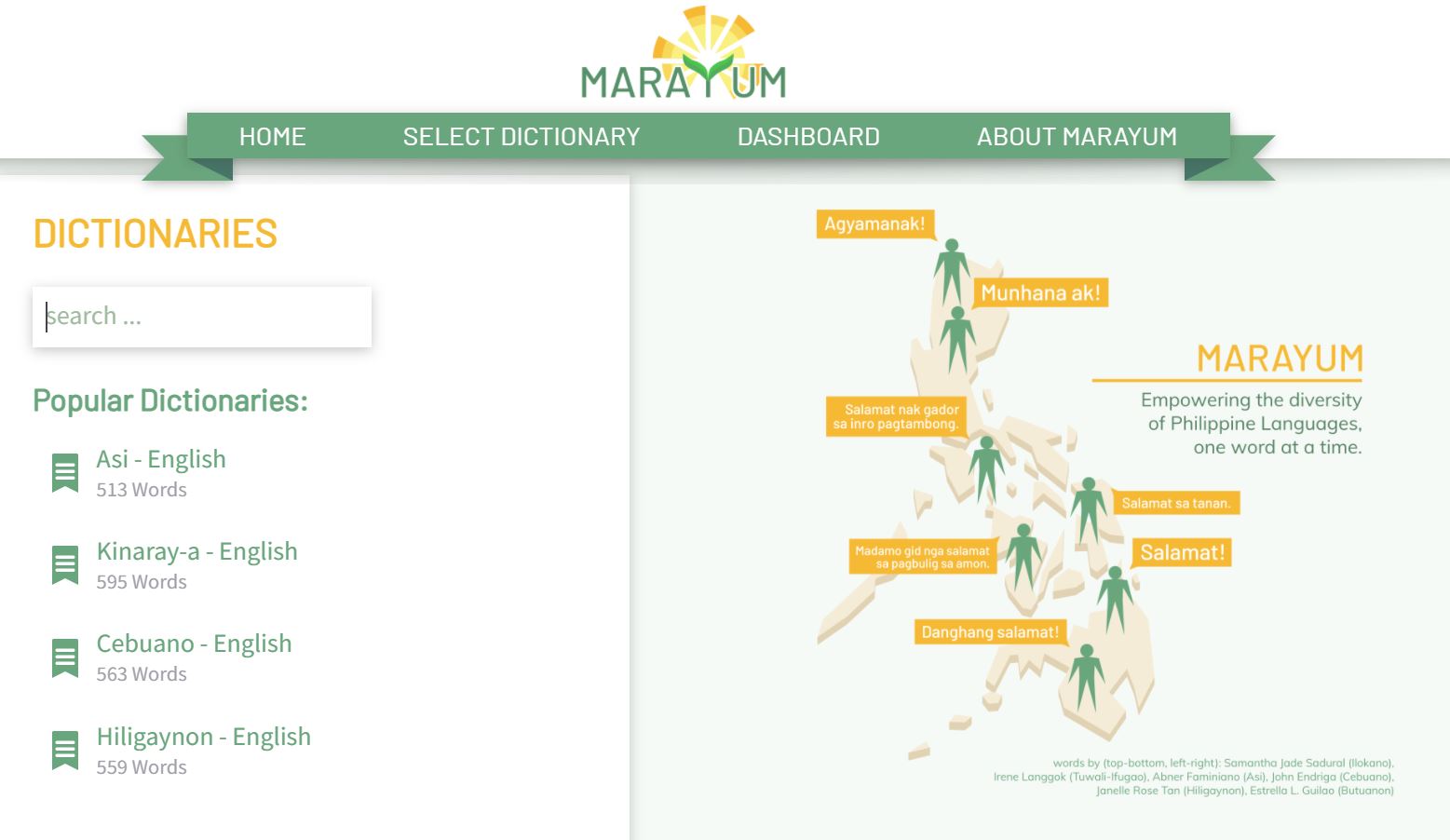 Marayum differs from other language dictionaries available on the Internet with its aim to give a sense of ownership to the language community's dictionary as it is built and maintained by the community for the community.
The online dictionary addresses the need to document languages in the Philippines. The Marayum team cites that of 185 languages in the Philippines, 28 are endangered, 11 are dying off, and four are extinct.
The dictionary team welcomes communities interested in starting their dictionary using Marayum. To prioritize interested and invested language communities the team requests emails sent to kumusta.marayum@gmail.com
Other efforts to preserve Philippine languages include Google Philippines' initiative to add the Cebuano and other local languages translated in over 100 languages on Google Translate's Word Lens using a smartphone camera, a Filipino language course offered in the Humboldt University of Berlin, and Filipino language and culture studies offered in Alberta, Canada schools.
SEND CHEERS in the comments below to the Marayum team for launching the Online Dictionary to help Philippine communities preserve their indigenous languages!
Good News Pilipinas is celebrating its 15th Anniversary in 2021 by giving away prizes! Subscribe to our Good News Pilipinas! TV YouTube channel and enter the raffle by sending us an email to editor@goodnewspilipinas.com
Facebook Comments