The Philippines' 6th president, Elpidio Rivera Quirino, was recently honored by the Tokyo government with a monument as a tribute to his contribution to bilateral relations between the Philippines and Japan.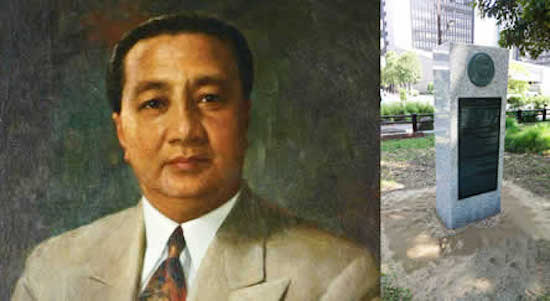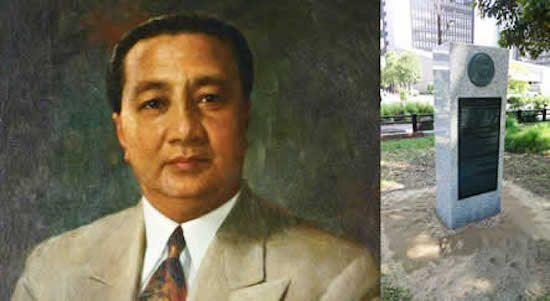 The memorial to President Quirino was unveiled in Tokyo's Hibiya Park.
President Quirino, who served as the 2 nd president of the Independent Republic of the Philippines from 1948-1953, granted amnesty to 105 Japanese war criminals detained in the country in his last year in office despite his wife and three children having been killed by Japanese troops during World War II.
The Quirino amnesty paved the way for the two countries to normalize relations in 1956.
The ceremony unveiling the Quirino monument was held on the occasion of the 60 th anniversary of the normalization of state relations.
The former president from Vigan, Ilocos Sur, was elected Vice President in 1946 and became president after the death of Manuel Roxas in 1948. He then won a second term of office as president in the 1949 elections.
On the occasion of his 60 th death anniversary in February 29 this year, Quirino's remains were relocated and reinterred at a special tomb site in the Heroes Cemetery in Taguig.
Facebook Comments