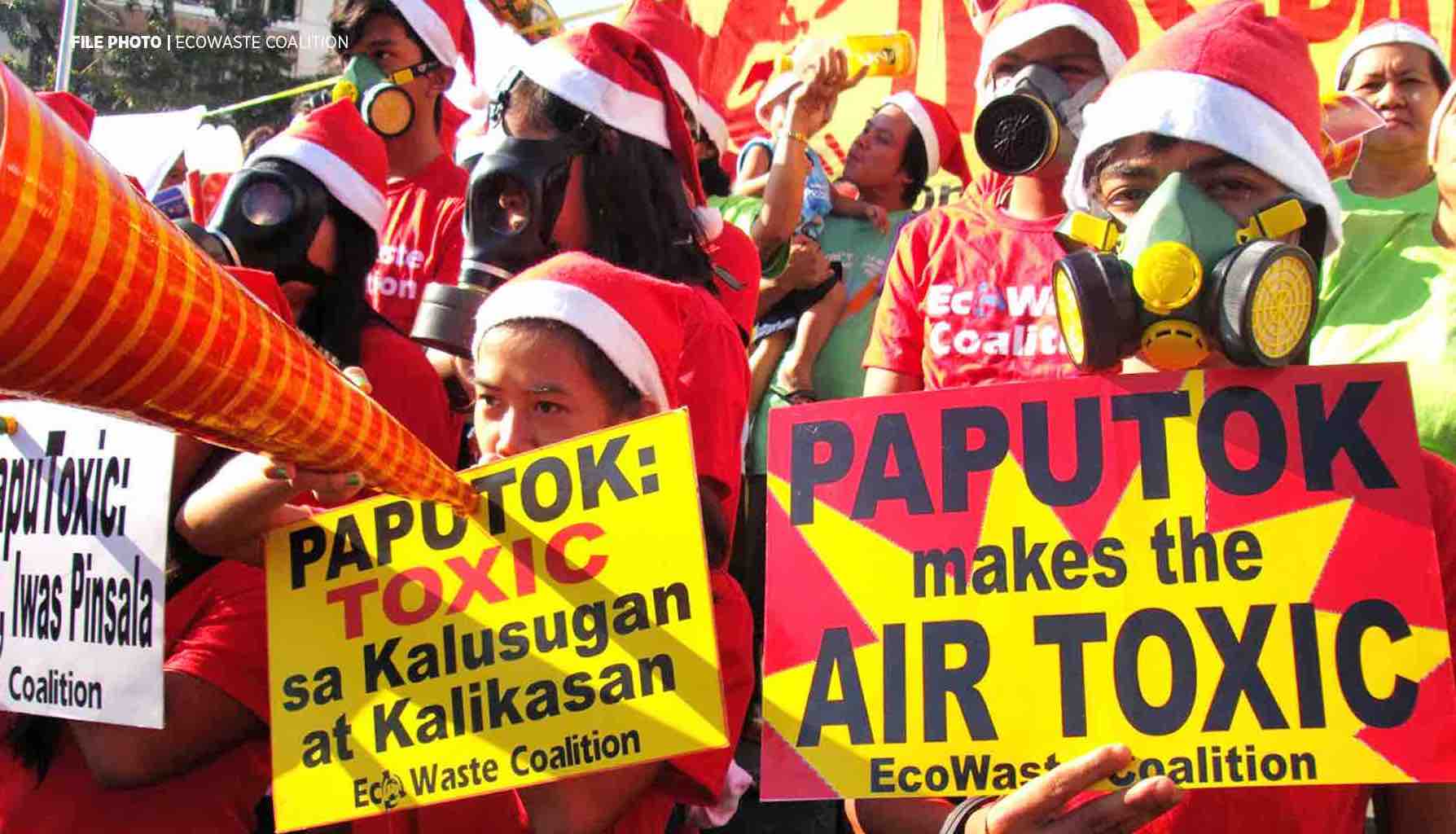 Here's a list of safe and eco-friendly ways for Filipinos to ring in the New Year now that the countdown to a brighter year in the new normal has begun.
When it comes to holidays, Filipinos are among the most festive, and the New Year is no exception. There are a lot of uniquely Pinoy traditions and quirky superstitions associated with New Year's Eve, including Media Noche ("midnight" in Spanish) or the sumptuous feast prepared by Filipino families to mark the year's end as the clock strikes midnight in the Philippines.
Apart from the festive celebration, the holiday is a great time to reconnect and bond with family and friends. However, with the threat of the COVID-19 pandemic still present, everyone's top priority should be to keep families safe and healthy as the year ends and another one begins.
A lot of people have also become concerned with the hazardous impact of firecrackers on the environment and the health of others. This is why it has become increasingly popular to celebrate the new year by using eco-friendly alternatives.
Here are the top 10 great ways that you can still enjoy ringing in the New Year without endangering the environment or those around you:
Celebrate at home.
Filipinos can choose to stay healthy and safe by avoiding large crowds outside. A New Year's Eve celebration at home shouldn't have to be boring. You can plan a fun and cozy night indoors filled with games and activities with your loved ones and make special meals together, and more.
Order food from local businesses.
New Year's Eve is extra special to Filipinos because it's a time when family members are complete and can sit down together to enjoy delicious food. Support Filipino-owned food businesses and small and mid-size enterprises (SMEs) by choosing to patronize their products this holiday season.
Disinfect tables and surfaces.
Keep everything clean and sanitized to avoid food contamination and the spread of disease.
Practice good hygiene.
Make sure to wash your hands before eating or interacting with others to keep everybody safe! Observe minimum health protocols and standards, including wearing masks and practicing good hand hygiene.
Skip the firecrackers.
With New Year just around the corner, environmental health organization the EcoWaste Coalition is reminding everyone to stay away from practices that tend to contaminate the environment with chemical and waste pollutants causing ill health.
The EcoWaste Coalition is appealing to the public not to ignite firecrackers and fireworks because they contain chemicals that are detrimental to your health and the environment.
Choose alternative noisemakers.
Aside from being risky and dangerous, the use of firecrackers can harm the environment. The EcoWaste Coalition instead recommends choosing emission-free noisemakers such as the following:
Kitchenwares and utensils
Musical instruments
Bells
DIY maracas, shakers and tambourines
The group explained that igniting firecrackers and fireworks release minuscule pollutants affecting air quality and posing health hazards, especially among children, pregnant women, the elderly, and persons with cardiovascular, neurological, and respiratory conditions.
Stay alert and aware of your surroundings.
Whether you're celebrating the New Year outside or indoors, it's important to stay alert and aware of your surroundings to prevent accidents related to firecrackers, among others.
Plan out your New Year's resolutions.
This year has been tough for many people all over the world. Instead of picking out a new year's resolution that seems out of reach, why not choose one that will not have you struggling with food or your mental health?
Opt to take baby steps for your bigger goals and make sure not to set unrealistic standards for yourself. You can even choose resolutions for the sake of others, including volunteering at local charities and adopting better habits to save the environment.
Segregate and dispose of litter safely.
Segregate and don't mix your litter and the remnants of used firecrackers to keep clean-up safe after New Year's Eve.
the EcoWaste Coalition also appealed to those who will welcome the New Year in public areas such as the Rizal Park, Quezon Memorial Circle, and other recreational sites not to abandon any garbage for cleaners to pick up, particularly food leftovers and wrappers, empty plastic bags, used plastic bottles, and cups, and used face masks.
Don't burn old tires.
The incineration of garbage and used tires during or after the New Year's Eve countdown, the EcoWaste Coalition warned, can contaminate the environment with persistent organic pollutants (POPs), particularly dioxins. The World Health Organization describes dioxins as "highly toxic," and "can cause reproductive and developmental problems, damage the immune system, interfere with hormones and also cause cancer."
Here are 35 Tips for an Environmentally Healthy and COVID-Safe New Year.
TELL US in the comments below, what are your New Year's resolutions?
Good News Pilipinas is celebrating its 15th Anniversary in 2021 by giving away prizes! Subscribe to this website and  Good News Pilipinas! TV YouTube channel and enter the raffle by telling us what you like about our stories in an email to editor@goodnewspilipinas.com
Facebook Comments