The artistry of toy tricycles and jeepneys made from discarded rubber slippers has been featured on TopGear, a motoring magazine of the British Broadcasting Corporation (BBC).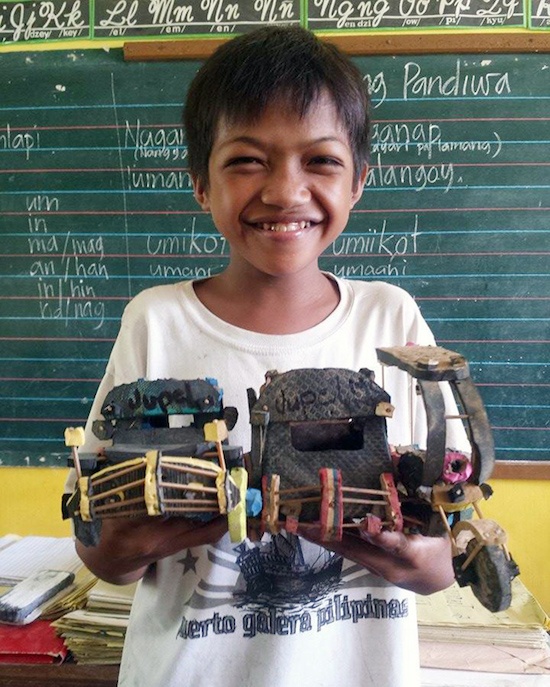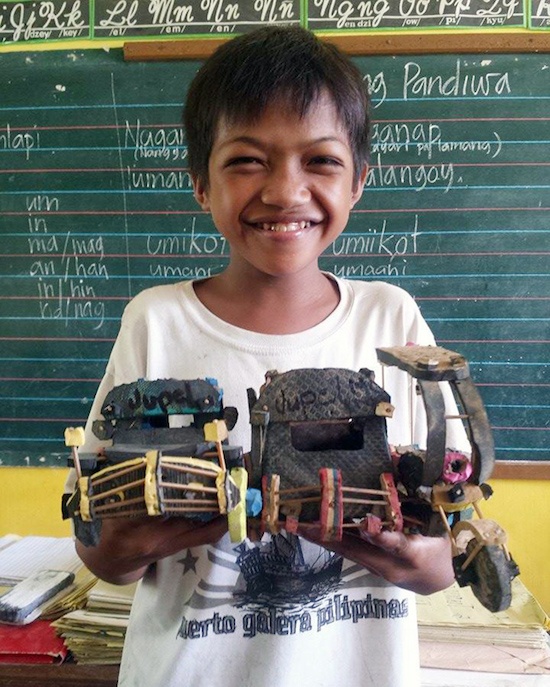 TopGear presented the artist, Jupel, an 11-year old Mangyan tribe boy who lives in a place with no electricity. The young artist is a student of Casillon Elementary School in Oriental Mindoro, an island province south of Manila.
Jupel walks at least 20 minutes to get to his school, mostly barefoot. His family income is too meager to afford him better footwear. When he does get a pair of rubber slippers or flip-flops on his feet, the long trek soon wears out the slippers.
Instead of throwing away the discarded slippers, Jupel crafts them into makeshift toy vehicles he is familiar with – the Pinoy tricycles and jeepneys.
"The creations may look a little rough around the edges, but stare at them carefully and you will be amazed at the right proportions and the artistic mix of materials and colors," wrote Vernon Sarne about the toy "car" models.
Jupel is selling his toy creations – not to get him the right footwear or augment his family income – but to raise funds for his school's toilets.
Indigenous PH has taken up the call to help Jupel with his cause.
Facebook Comments