The Philippine team of engineering students from the University of the Philippines Diliman took home the championship trophy from the 7th Industrial Engineering Competition (IECOM) held in Bandung, Indonesia this January.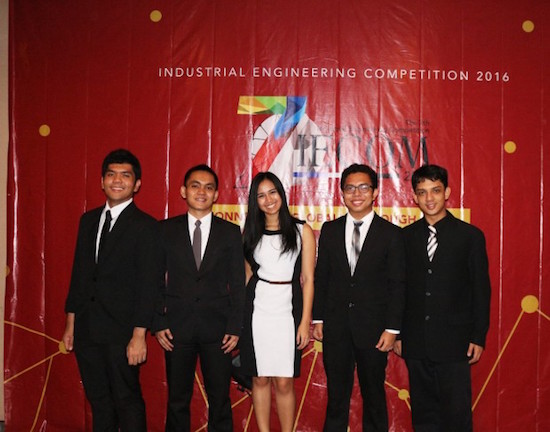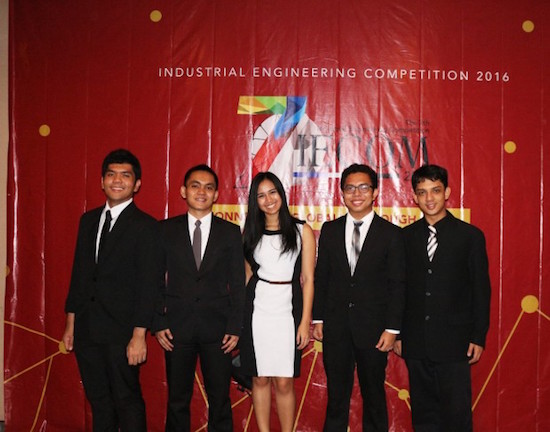 Four students from the UP College of Engineering, Daniel Roi Agustin, James Renier Domingo, Dominic Aily Ecat, and Arizza Ann, guided by coach Simon Lorenzo, won first place against finalists from Indonesia who placed second and third, and 12 other teams from Southeast Asia.
The UP team went through intensive three-day semi-finals, which had them competing in a simulation case challenge, a quiz bee, and an amazing race, before making a presentation to be judged by industrial engineering professionals.
Reaching the finals, the UP team then had to present a solution to problems of two major Indonesia companies, Unilever Indonesia and Toyota Motor Manufacturing Indonesia. The finalists were given onsite orientations and then 2 12-hour work days to come up with solutions.
The UP team placed first won over the Indonesian universities in the finals, with what they say was "out of the box 'diskarte'."
"We told ourselves that the main reason we were doing this was not because we wanted to win but because we wanted to help these companies succeed by finding the solution that fit their needs and vision best," Agustin told media.
"We were taught the right tools, but ultimately what made us win was our 'diskarte' approach – our ability to think outside the box," Ecat revealed.
The UP team won the $3,500 cash prize at the IECOM, which will be used to support UP's industrial engineering students in future competitions. UP also won the same competition in 2012.
Facebook Comments