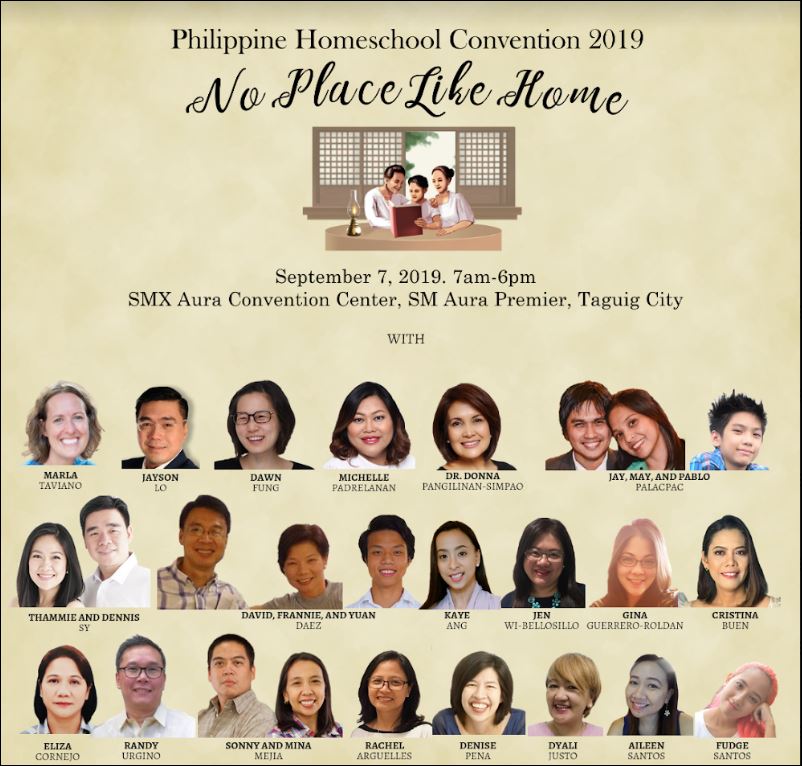 Have you ever heard of this quote? "There is no school equal to a decent home, and no teacher equal to a virtuous parent." It's attributed to Mahatma Gandhi, whom history buffs would know as a famous Indian nonviolence movement leader and Nobel Prize winner.
Whether you're from India or the Philippines, Gandhi's words certainly have an impact. Especially if you're a parent.
Indeed, truer words have never been said. After all, children first learn within the confines of their homes amidst loving parents and well-meaning caregivers. At home, children learn the basics of communicating, personal care, and proper conduct. It is within the safety of the home that they first learn about family, love, and security.
This is why the upcoming Philippine Homeschool Convention organized by Educating for Life (EFL) bears the theme "No Place Like Home." Drawing inspiration from Gandhi's quote, the organizers hope to inspire parents to be the "teachers" and build the "schools" that Gandhi was talking about.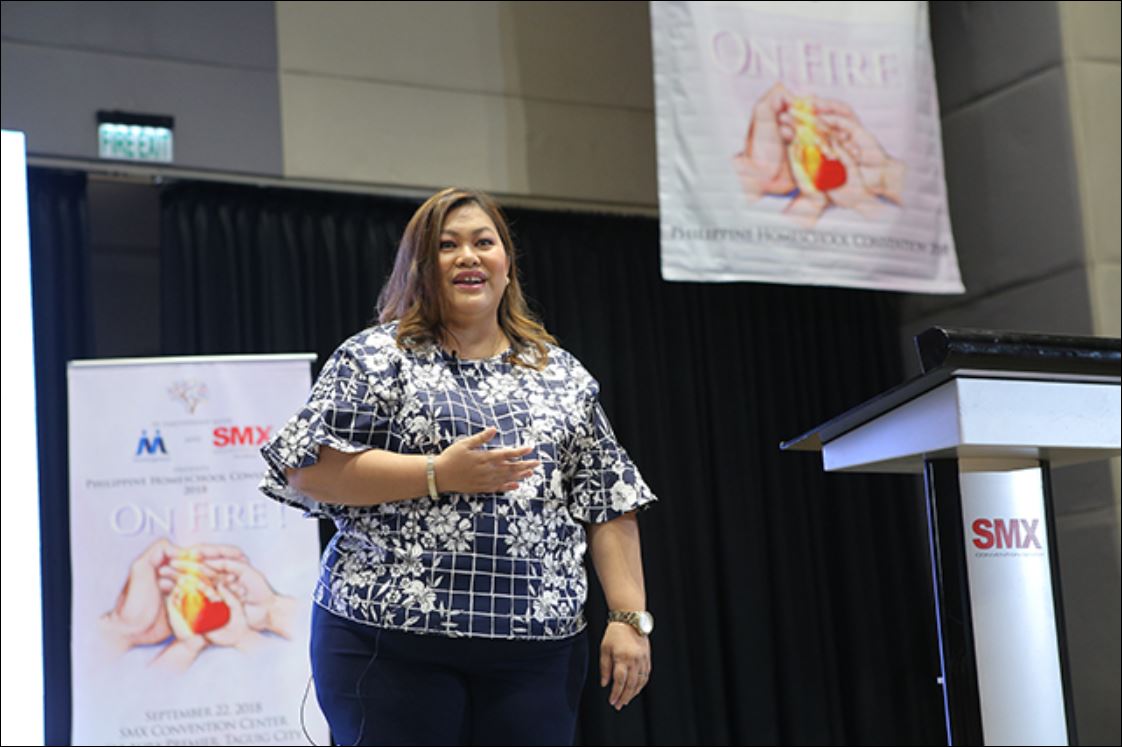 An event for homeschoolers (and aspiring homeschoolers), by homeschoolers
EFL, a group composed of four homeschooling moms, organizes events for homeschoolers and other individuals or groups that are into homeschooling and what they like to call "intentional education." The group has been organizing events for families—homeschoolers, in particular—since 2014.
The No Place Like Home Philippine Homeschool Convention, or PHC for short, is brought to the public by EFL in partnership with Moneygment and SMX Convention Center, SM Aura Premier.
Scheduled for September 7, 2019 at the SMX Convention Center, SM Aura Premier, Taguig City, this year's PHC will gather hundreds of Filipino parents and provide them with inspiration and encouragement to live out their calling as their children's primary educators.
The line-up of convention talks will be given by international and local speakers who are all passionate about homeschooling and family life.
Among them are homeschooling dad, bestselling author and sought-after motivational speaker Jayson Lo, homeschooling mom and founder of Homeschool Singapore Dawn Fung, veteran homeschooling mom and president of the Homeschool Association of the Philippine Islands Dr. Donna Pangilinan-Simpao, long-time homeschooler, veteran speaker, and author Marla Taviano, and homeschool advocate, speaker, and blogger Michelle Padrelanan.
The plenary session will also feature homeschooling parents who will share about their journeys along with their respective children: Dennis and Thammie Sy, Jay and May Palacpac with their son Pablo, and David and Frannie Daez with their son Yuan.
There will also be a special plenary talk entitled "Money Sense Begins at Home" by learning lifestyle advocate, parenting speaker, and Moneygment advocate Kaye Ang.
In the afternoon, there will be different breakout sessions geared towards "equipping" the participants for their individual homeschooling journeys. The speakers are all experienced homeschooling parents who wish to help parents be better educators for their kids, emphasizing the truth that there really is "no place like home."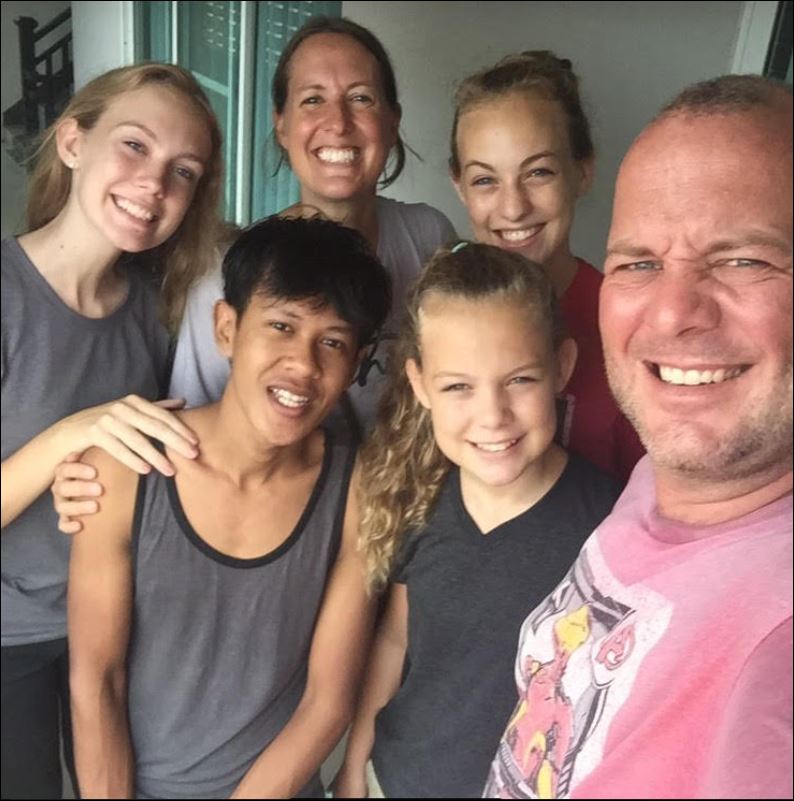 Special words from veteran homeschoolers Michelle Padrelanan and Marla Taviano
Two of the PHC 2019 speakers have special messages exclusively for Good News Pilipinas readers/followers, so read on!
Michelle Padrelanan, one of the plenary speakers, says, "I am excited to share what I have learned at this point in our family's journey—how the Lord has carried us through and knowing that He will be faithful to complete His work in our lives.
"I hope that participants to the PHC will be assured that they can homeschool or can continue homeschooling. That parents will have the will, patience, and determination to see it through because the result of their hard work will only come later."
Meanwhile, American homeschooler Marla Taviano, who is based in Cambodia with her family, is raring to go to Manila and speak at the PHC.
"I've never visited the Philippines! I'm so excited for my first time!" she shares. "We've lived in Cambodia for over four years and dream of traveling all around Asia, but we haven't had the extra money we need for six people to travel. We've been to Thailand, but that's it. (And I was a student teacher in Okinawa, Japan 22 years ago!)"
Marla is also thrilled to be sharing their family's homeschooling journey with the PHC 2019 participants. "I'll be getting away with just my husband which almost never happens! I'm nervous to leave our girls alone for three days (this will be a first), but they're growing up, so it's a good opportunity to be brave and trust them," she says.
"As far as the convention, I have five goals: 1.) to encourage other parents; 2.) to learn from everyone—speakers and attendees alike; 3.) to share my experience; 4.) to connect with people—the day of the convention and in the days to come; And 5.) have fun!"
Marla adds, "I work on my keynote and breakout session a little bit every day as a discipline—and whenever inspiration strikes! I have a LOT to say, so it's been a fun challenge to narrow it down. And, thankfully, people can read my ebooks to learn everything I leave out. I hope people's biggest takeaway will be this: Your family's way of homeschooling doesn't have to look like anyone else's. Whatever path you choose, make sure you've chosen it out of LOVE, not FEAR. When we're passionate about what we're learning, we'll never want to stop!"
If you want to attend the talks of Michelle, Marla, and all the other PHC 2019 speakers, plus have access to the PHC expo full of educational resources, make sure to register for the PHC now and pay by September 1 to avail of the Early Bird Rate of P1000/head (All Access ticket). Walk-in rate is P1200/head. Find more information and register via this link or follow this Facebook page for updates.
Edie Awards recipient Janice Lao recently spoke at a PHC 2019 event as part of her advocacy to share with Filipino parents the tools she herself uses to introduce a love for STEM to her own children.
American Protege Awardee violinist Ruth Livioco-Tumpalan also proudly shares that she was homeschooled from elementary to high school before she studied at the University of the Philippines.
(Tina Santiago Rodriguez is a Catholic wife and homeschooling mom by vocation, and a writer and editor by profession. She is also a resource speaker on different topics like homeschooling, intentional parenting, spiritual growth, inspired living, and family life. In addition, Tina, as a member of Educating for Life, also helps homeschoolers and those who are thinking about homeschooling via events like the Philippine Homeschool Convention. You can connect with Tina via her blog Truly Rich and Blessed or on Instagram @tinasrodriguez)
Like, Follow, Subscribe to GoodNewsPilipinas.com Facebook, Twitter, Instagram, Good News Pilipinas! TV on YouTube, new story notifications and e-mail newsletters for updates on more Filipino Pride stories.
Facebook Comments