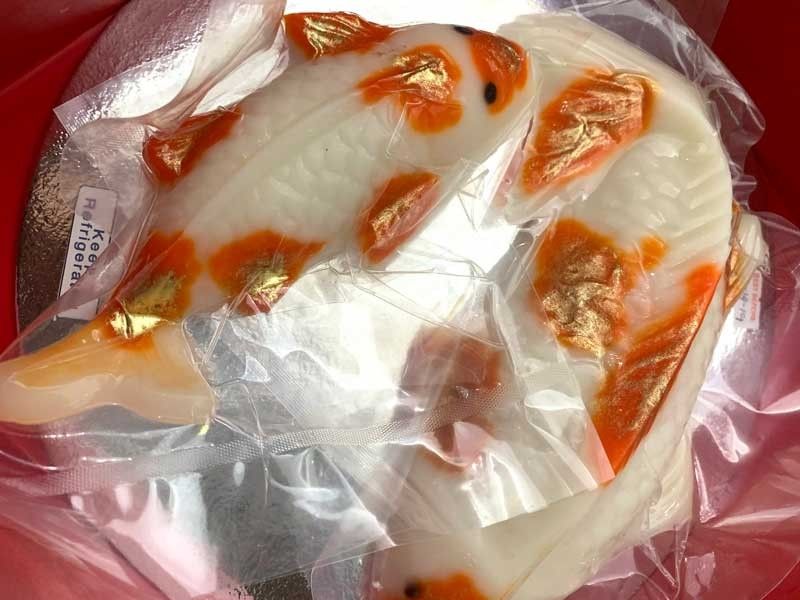 Since we, the ethnic Chinese, comprise a small minority of about two percent of the whole Filipino national population and mostly in business as SMEs — numerically less than even Moros or Filipino Muslims of Mindanao — questions naturally have arisen through the years about our traditions, our realities and even our very identity.
This coming Chinese Lunar New Year is a good time to discuss some of these often-asked questions.
Are you Chinese or Filipino?
This has been asked of me innumerable times. In fact, being so fair-skinned, I'm often even mistaken for a Korean or a Japanese at the airport! Here, some think of me as Chinese and foreign, but when I'm in Shanghai or Taipei or Singapore, those who hear the Philippine accent of my Mandarin or Hokkien, then see my Philippine passport, think I'm Filipino and, of course, foreign.
Who am I? I'm a Filipino citizen born and raised here who is ethnic Chinese. My paternal ancestor from Shizhen ("Chiochun" in Hokkien) village of Fujian province sailed here to Manila during the dark era of the Spanish colonial era in 1752, or 267 years ago.
Culturally, I am enriched by both Filipino and Chinese cultures. Like my forebears, I am multilingual: equally fluent in Hokkien, Tagalog, English, Mandarin. Aside from writing for the Philippine STAR, I also write a column for its popular, mass-market Filipino-language tabloid Pilipino STAR Ngayon every Friday.
American writer Howard Fast once wrote that being a US citizen of the Jewish ethnic and cultural minority is not a burden or disadvantage, but is actually "a special kind of wonder." Indeed, being part of an ethnic minority, we're offered the best of both worlds.
Which side are you on when politicians of the Philippines and China disagree over islets?
When politicians of the Philippines and China were entangled in a sad territorial dispute over some islets a few years ago, I started thinking of myself as similar to a guy who has a wife and a mother with disagreements. Who would you choose to side with in their arguments?
First of all, let us remember that the Philippines and China have been ancient friends for close to 2,000 uninterrupted years; there have been no wars between us, but rather continuous trade, friendship and kinship. In fact, both countries were allies in World War II. Political science analyst Ramon Casiple said the Philippines and China are not and have never been at war.
Therefore, in cases of minor disagreements like overlapping sovereignty claims over islets — similar to disputes between one's wife and one's mother whom we both dearly love — one should act as the perennial peacemaker which I believe is our special duty and great privilege.
That is the blessing of the Philippines: people like me can work assiduously to promote win-win diplomatic cooperation, economic and cultural ties of both countries. As Jesus Christ also taught in the Bible: "Blessed are the peacemakers." We should forever protect the peace. We should also help the Philippines benefit from China's inexorable rise as economic superpower.
The good news is our erudite Philippine envoy to Beijing, Ambassador Chito Sta. Romana, has said for decades that the pragmatic leaders of China have bilaterally and quietly negotiated with their various neighbors one by one to amicably settle border disputes, even willingly sacrificing their historic claims. Fletcher-educated Ambassador Chito Sta. Romana said wrongly indulging in "megaphone diplomacy" of publicly quarreling will never yield positive results.
Why do the Chinese have a different new year from the West? Why is it that the Chinese New Year date changes annually?
Thanks to the openness of our Philippine society as a democracy where all Filipino citizens are legally equal regardless of ethnic, cultural or religious background, the ethnic Chinese minority and our culture have gradually been accepted as part of the multicultural Filipino nation. One positive example is Asia's biggest festival, the ancient Chinese New Year, has become an official non-working holiday in the Philippines in 2012.
Many cultures have their own new years, such as the Chinese, Jewish, Persian or Iranian, Cambodian, Balinese, Sri Lankan, Marwari and Gujarati Indian, Julian or Eastern Orthodox, Bengali, Islamic, Hindu and other new year festivals.
Like the Easter Sunday of Christianity, the Chinese New Year date is also based on the lunar cycle and thus changes annually compared to that of the Gregorian calendar which follows the solar cycle.
What's the story of 'tikoy' and why this name?
"Tikoy" is the Filipinized or Filipino name for the glutinous rice cake dessert eaten on Chinese New Year. It's derived from the name "ti-ke" as pronounced in the Hokkien (southern Fujian) dialect spoken by most in the ethnic Chinese minority of the Philippines and literally meaning "sweet pastry." The tikoy tradition was brought here by early Chinese traders and immigrants centuries ago. The sticky sweet treat is given as gifts or eaten to symbolize good luck, happiness and togetherness.
Tikoy is called "nian-gao" in Mandarin Chinese, meaning "sticky cake." Tikoy may be eaten as is, but it is also more popularly cooked by dipping in beaten egg and lightly pan fried until crispy but still chewy inside. One delightful way to cook it is by wrapping pieces with lumpia wrappers, then frying them. Tikoy is ideal as gifts and dessert anytime of the year, not just during Chinese New Year!
By the way, on Feb. 1, I and other young Filipino Chinese entrepreneurs of Anvil Business Club — with invited special guest Bong Go joining us — shared 10,000 tikoy as gifts to urban poor families in Camarin and Barracks areas of Caloocan City as our way of meaningfully celebrating this festival.
Why is 2019 the 'Year of the Pig'? Are all Chinese superstitious and believers in feng shui or geomancy?
In the fascinating myths of east Asia, the Pig was the last of the 12 animals to arrive when the Jade Emperor (other versions say Buddha) called for the great meeting. The Pig came in last.
It is not true that all Chinese are superstitious and believers in feng shui, in the same way not all Westerners are believers in the Western zodiac horoscopes with such animal signs as Pisces, Gemini, Sagittarius, Capricorn, Scorpio, Libra, etc.
Even for ethnic Chinese or east Asians who believe in the Chinese zodiac, they are aware that there are other factors which determine one's success and health such as education, hard work, financial prudence and prayers.
What's the best way to greet people for Chinese New Year, is it 'Kung Hei Fat Choy' or 'Gong Xi Fa Cai'?
Actually, none of those are wrong; however, since more of us in the local ethnic Chinese minority here (also Singapore and Taiwanese) trace our ancestral roots to south Fujian province, the Hokkien greeting is "Kiong Hee Huat Chay" — meaning "Congratulations and good fortune." The universal Mandarin Chinese version is "Gong Xi Fa Cai" (pronounced "Kong si fa chay"), while the Cantonese dialect of Hong Kong is "Kung Hei Fat Choy."
Wilson Lee Flores' writings appear with permission on GoodNewsPilipinas.com Mondays.
(Wilson Lee Flores is a multiple award-winning writer, journalist, Kamuning Bakery artisanal breads savior, and Pandesal Forum moderator. This column was previously posted on his column in the Philippine Star. His "KuwentongPanadero" inspiring stories are found on Pilipino STAR Ngayon. Follow @wilsonleeflores on Instagram, Twitter, and Facebook)
Facebook Comments