The first fighting game developed by the Philippines will feature characters inspired by the country's national heroes.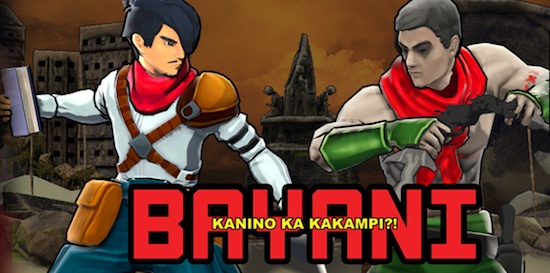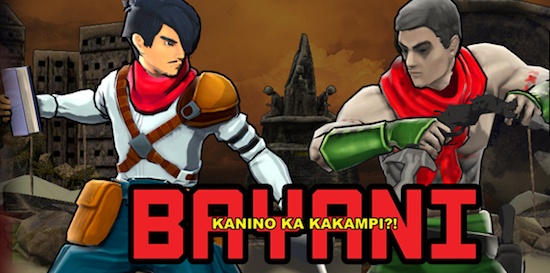 Filipino game development studio Ranida Games created "Bayani: Kanino Ka Kakampi?" with characters that look like and bear the names of the nation's heroes, and feature skills for which they are known.
Characters Joe Rizal and Andre Bonifacio were featured on the demo version of the game which was made available for play at the Electronic Sports and Gaming Summit 2016.
Joe is the counterpart of José Rizal who bears the hero's face and hairstyle, wears an armor and fights using books- a reference to his love for knowledge and education. The real-life Rizal was a fencing enthusiast and thus, a rapier-style sword is Joe's primary weapon. His finishing move? It's called Mi Último Adiós, named after the book authored by the hero and which sparked the Philippine revolution in the 1800s. The book is thrown to become a very big fireball.
Andre is the game's Andrés Bonifacio, credited as the "Father of the Philippine Revolution." He is a dual-wielding blade master who carries a sidearm. The character has two sets of skills and can shift from dual-wielding his swords to using sword and gun. His special move? The Himagsikan.
The creators revealed to media which fighters are being developed – Anton Luna the namesake of the firebrand General Antonio Luna is massive and has an oversized hazing paddle as a main weapon.
Leo is General Emilio Aguinaldo's counterpart on the game – gigantic and with a robotic right arm as a main weapon.
Artist Anthony Dacayo's art depicts other characters:
Rio Mabini- for the revolutionary strategist Apolinario Mabini
Lolang Tsora – the counterpart of the legendary Tandang Sora who even in her old age gave refuge to the sick revolutionaries
Oria de Jesus – the game version of Gregoria de Jesus who was founded the womens chapter of the revolutionary Katipunan
Ela Silang – for Gabriela Silang, the first female revolutionary who took up arms alongside the men of the Katipunan
Padre Gomburza – the namesake of the three Filipino priests who were martyred and credited to have sparked the Philippine revolution
Foreign characters are also in the game, such as, Ferdz Magellan – for Ferdinand who was credited by Spain to have "discovered" the Philippines 1521, and Uncle Sam – the local reference for the United States which colonized the Philippines.
These characters move around on a 2D plane. Gameplay consists of 1 versus 1 duels that end when one of the combatants is lying broken on the ground, a familiar scene for these brave Philippine heroes who fought for nationhood and sacrificed their lives.
Ranida Games says it hopes to have a complete roster of 10 to 12 characters by its official launch next year, and will target an international release soon after.
Facebook Comments