The premiere of the film "Felix Manalo" about the life of the Iglesia ni Cristo founder achieved two new Guinness World Records this October.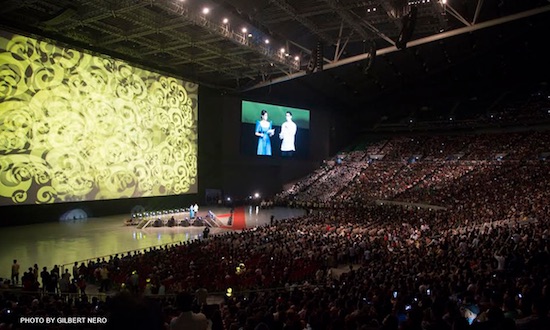 Guinness adjucators present at the film premiere announced the breaking of the records for Largest Audience at a Film Premiere and Largest Attendance at a Film Screening in the event held at the Philippine Arena in Bulacan.
The film premiere record attendance was previously held by "The Chronicles of Narnia: Prince Caspian" from its O2 Arena, London premiere in 2008.
"Honor Flight," a documentary film about World War II veterans of the USA held the single film screening attendance record with 28,442 people attending the Milwaukee Park Stadium screening in 2012.
The INC head biopic recorded 43,624 at the Philippine event, breaking both London and USA records.
Actor Dennis Trillo who played Manalo in the film, and Bella Padilla who played his wife Honorata, together with INC officials received the awards.
Facebook Comments