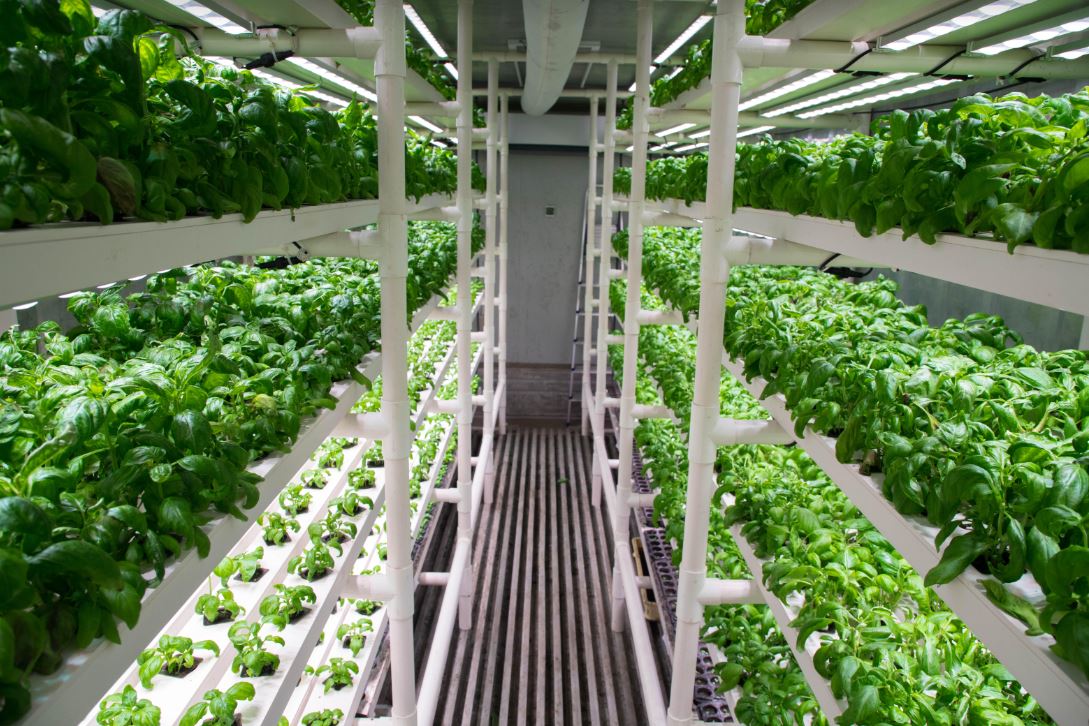 Millennial farmers of Future Fresh are championing hydroponic gardening as the first commercial indoor and urban farm in the country.
The young professionals had the right idea when they got together and decided to put up the startup NXTLVL farm that is now known as Future Fresh.
The company grows and provides year-round, fresh, clean and nutritious vegetables in Metro Manila and is eyeing setting up in other urban centers across the archipelago.
WHAT IS HYDROPONICS
Hydroponic urban gardening is seen as the next big thing as the trend in urban indoor farming is gaining traction around the world.
Hydrophonic gardening or hydroponics refers to soilless growing, where plants grow and develop in a nutrient-rich solution instead of traditional soil beds.
But did you know that the science behind hydroponics, although only understood over the last 70-80 years, has been used over many centuries? The Hanging Gardens Of Babylon and the Chinampas of ancient Mexico are forms of hydroponics, notes Future Fresh.
MILLENNIAL FARMERS

Future Fresh is spearheaded by young entrepreneurs seeking to provide a growing market with high quality, low impact, environmentally friendly fresh produce.
The young team's members are not older t han 40 years old and they have found passionate people who want to be in the industry and be next-generation farmers who believe urban indoor farming is the future.
The majority of the team has no background in farming or agriculture and they say this proves that their technology works and that the Future Fresh way of farming can be trained, deployed and scaled rapidly.
The startup agri-tech farm got a boost in the last round of funding when it received sizeable investments and caught the attention of young venture capitalist Katrina Razon of KSR Ventures who believed and recognized the importance of supporting environmentally sound and eco-friendly startup businesses such as Future Fresh.
Their urban gardening concept uses 40-foot shipping container vans for an indoor hydroponic system. They designed and built the first ones in Batangas and called their creation, the Farm Box. The indoor farm is equipped with a water system, nutrients, full-spectrum lighting, heating, ventilation, and air conditioning systems that provide a controlled system to allow the plants to grow in an optimum environment, year-round.
They started with one container van and it immediately grew to several container vans. The latest Farm Box was built and installed in their current farm site in Quezon City.
Their Farm Boxes are presently located in Quezon City and they currently grow a total of eight specialty crops for sale across the leafy green and herb range which are non-native plants that cannot be grown well locally and never at a 365-day availability. The business doesn't compete with local farmers since they only grow non-traditional farm vegetable products.
Future Fresh now supplies Roquette Arugula, Baby Kale, Savoy Spinach, Genovese Basil, Flat-Leaf Italian Parsley, Swiss Chard, Full-Size Head Specialty Lettuce, and Coriander Wansoy.
Future Fresh found its niche market through several high-end Italian restaurants and a premium supermarket chain and is looking to expand into more stores and more online presence.
THE NEXT LEVEL FOR FUTURE FRESH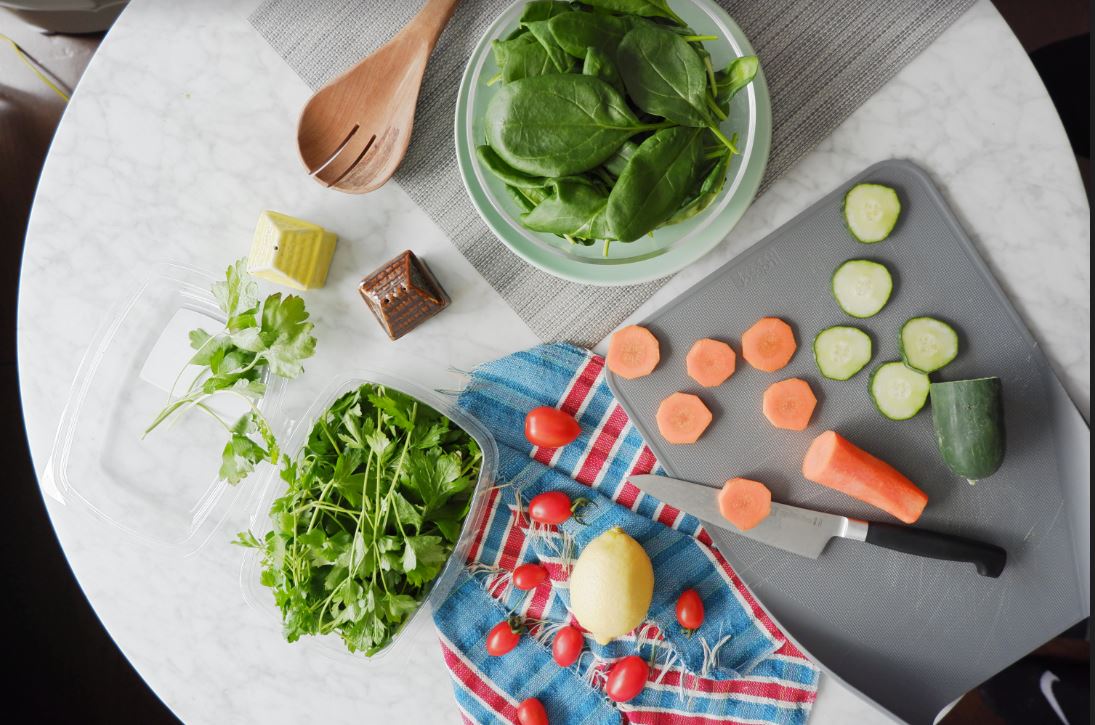 Good News Pilipinas editor Aurora Quadra Balibay interviewed Future Fresh co-founder Derya Tanghe and learned more about the rebranding and future plans of the group.
Derya Tanghe shares that their rebrand from NXTLVL Farm to FUTURE FRESH in 2019 aims to bring a more recognizable name that represents always fresh and readily available produce.
"The way we farm provides produce that is always in season and stays fresh longer. In other words, Future Fresh turns eating well and nutritiously into a lifestyle," Tanghe says.
They also draw attention to the fact that they are located in the city which gives them better logistics that helps them deliver faster and consistent freshly harvested, high-quality produce to costumers.
Tanghe also shares that their business is going well. "We keep introducing top-quality products to the market and are hitting our targets set to our first Farm site. We are increasing the number of ways that customers can access our produce making Farm-to-Door a reality, harvested and delivered," he adds.
"We have made a competitive and sound business model with controlled-environment agriculture," declares the Future Fresh leader.
Future Fresh also delivers in Metro Manila with plans to expand delivery areas as they set-up farms in secondary cities and the islands.
"We want to cater to everyone. What is important to us is to do right by the end-customer. And that is to provide the freshest possible produce. To do this, we have our farms producing as close to the end-customer as possible. Our current location in Quezon City allows us to harvest and deliver to most people in under an hour," explains Tanghe.
EXPANDING THE CHALLENGE OF HYDROPONICS
Hydroponics is one of the most popular methods used in urban gardening, it is a technology-driven farming method that adheres to common basic principles. The set-up varies and ranges from a basic veranda/backyard set up with PVC pipe and aquarium pumps to a highly automated 24/7 production line.
Hydroponics is just one method and there are other urban gardening techniques to grow food even if you have limited space. There are actually other simple ways to start your own vegetable and fruit garden in the city if you are interested.
You can do container gardening, it is also very popular for people with small yards, patios, and balconies. Besides using ordinary pots of different sizes, people can use all kinds of containers such as buckets, recycled soda bottles, old large mineral water containers, and tote containers. There is also rooftop gardening when people transform the roof of a building into a garden using soil and garden beds.
Besides saving some money and helping the planet by recycling containers and kitchen scraps, having the pleasure of planting and harvesting your own vegetables and fruits are reasons enough why people should give urban gardening a try.
If you think you're lacking a green thumb and are not confident enough don't worry, there is a lot of available information out there and online. In no time you can learn and develop some skills and be on your way to becoming an "Urban Farmer." Just spend a bit of your time researching and the willingness to learn about the method you've chosen and the plants you want to grow. There is step-by-step DIY, instructions and advice about taking care of your plants, how to make your own organic fertilizers and organic pesticides and other tips that will help you become successful in growing your own safe, healthy, high-quality fruits and vegetables.
Meantime, you can try out Future Fresh where customers can always expect the same top-quality, supply, and price all year round.
Urban Gardening… Anybody Can Do It!
If you are looking to get funding for your farm, the Pinoy farming crowdfunder Cropital, picked Asian startup to watch in 2020, and other Filipino financing startups can help you.
Some 3,000 Bataan traditional farmers are also getting boosts from farm tourism, tech and livelihood support.
SEND CHEERS in the comments below to Future Fresh and its innovative urban farming with hydroponics!
Want to know how to be a Proud Pinoy? Like, Follow, Subscribe to GoodNewsPilipinas.com and our socials Facebook, Twitter, Instagram, Good News Pilipinas! TV on YouTube, for new good story notifications and e-mail newsletters for updates on more Filipino Pride stories
Facebook Comments