The Reading Club 2000 is offering to loan books to anyone – for free, without a library card or payment.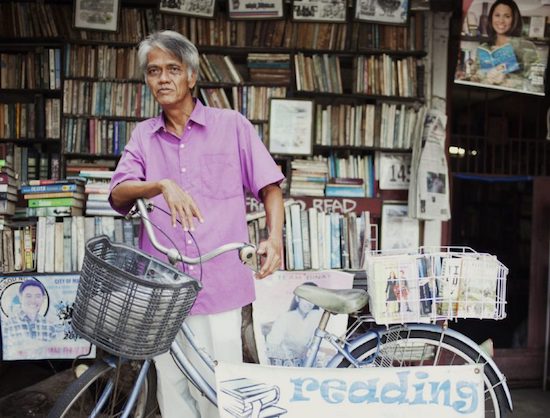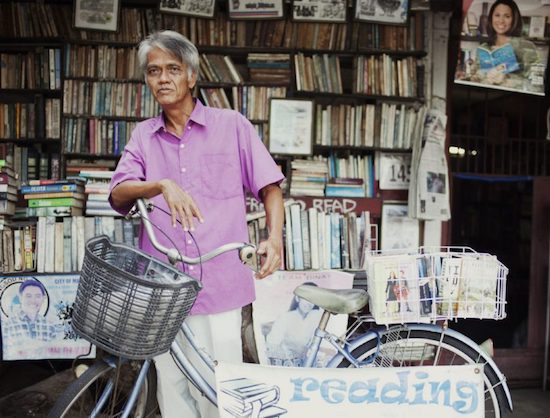 The informal library right at the doorstep of an ancestral house in Balagtas St. in La Paz Village, Makati City was built in 2000 by Hernando Guanlao also known as Mang Nanie as a tribute to his parents who were both booklovers when they were alive. Mang Nanie hoped to encourage the local community to share his joy of reading.
"I saw my old textbooks upstairs and decided to come up with the concept of having the public use them," Nanie, a former tax accountant, says in the club's website.  So he put the books – a collection of fewer than 100 – outside the door of his house to see if anyone wanted to borrow them. They did, and they brought the books back with others to add to the collection – and the library was born.
The Reading Club 2000 is open twenty-four seven, seven days a week and is rules-free – no membership, no borrower's card, and no identification card needed. Visitors have also no limit on the quantity of books they can take. One may even choose to keep the books or return them.
"I encourage sharing with their neighbors when they are done," Nanie explains. When asked if the rules-free library would be taken advantage of by anyone who would take all the books, Nanie shakes his head and says: "The books have multiplied."
Guanlao has no idea how many books are in his possession, but there are easily 2,000 or 3,000 on the shelves and in the boxes stacked outside his front door.  There are more books inside the house with books even stacked all the way up the stairs.
The library is not advertised, but somehow, every day, a steady stream of people find their way there.
Mang Nanie's Reading Club 2000 has also begun a bicycle service library which carries books, newspapers, and magazines. He had also given away some of his excess books to Manila's poorest neighborhoods; Payatas and Tondo. More books have also reached the town of Tabuk in Kalinga, Tawi-Tawi, and to the survivors of typhoons Pablo and Yolanda. Mang Nanie's Reading Club 2000 has been credited with inspiring other people to set up similar libraries around the country.
Facebook Comments