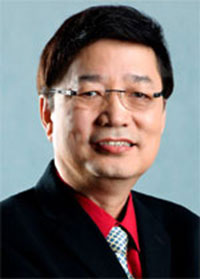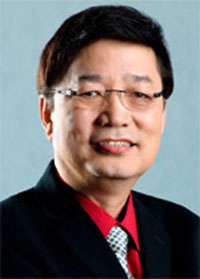 Power dressing can help you make a good first impression. You should always be clean and neat but not too flashy.
Some people think power dressing means having to dress up in designer clothes. If you happen to see someone in designer clothes from head to toe, what would be your first impression? 
Others may be in awe at how much the whole ensemble costs. But as a professional or a businessman, it may be speaking too loud that the real person is ignored.
Simply put, power dressing should not be measured by the cost of the clothes, but by its ability to evoke authority, competence, and confidence.
People can judge others based on their clothes. How can you trust or respect a boss who comes to work like he just came from a basketball game? Dressing appropriately invites respect.
TIPS ON HOW TO DRESS FOR SUCCESS
Choose formal wear especially when attending business meetings. Nothing much can go wrong when a man in business suit comes in. It spells power and authority. Women can dress themselves in more ways compared to men. But they also need to tone down their style, no deep v-necks, or too sheer blouses.
Feel comfortable in what you wear. You may be tempted to wear something fashionable. But if you really are not into the kind of style, it might make you feel uneasy. It can affect your confidence, thus it can resonate inside the room.
When we speak of power dressing, it is not always about being too formal. There are gatherings among business men which may not truly require wearing suits. Take note of the venue, occasion and the people who will attend.
Power dressing should make people's heads turn in a way that you silently tell them that you are someone that they can trust. But that does not mean having to wear bold colors. To keep a business-like environment, let the people around you focus on what you have to say.
Choose colors that exude confidence, trustworthiness and dynamism. Choose black, white, grey or neutral tones over bright colors like fuchsia, neon and orange.
Grooming is important. An unshaven face and unruly hair could make one look like he just came from endless nights of partying. Make up can increase the confidence in women but too put on too much may be too tacky. Also, never forget that your clothes should be cleaned and ironed properly.
It is not in any way good to see someone wearing ill-fitted clothes. Make sure that the clothes you can move freely and comfortably. Too loose or too tight clothes are definitely not appropriate.
(Armando Bartolome is known as the Philippines' Franchise Guru, a business mentor to numerous micro entrepreneurs who are now themselves big names in the industry. This article is reposted with the author's permission and was previously published on The Business Mentor column posted by ABSCBN News. For questions and more information, you may contact Armando "Butz" Bartolome by email:philfranchiseguru@gmail.com or on Twitter @philfranguru. His website is www.gmb.com.ph)
Facebook Comments