The Storytelling Project (TSP) is inspiring children to enjoy and start a reading habit.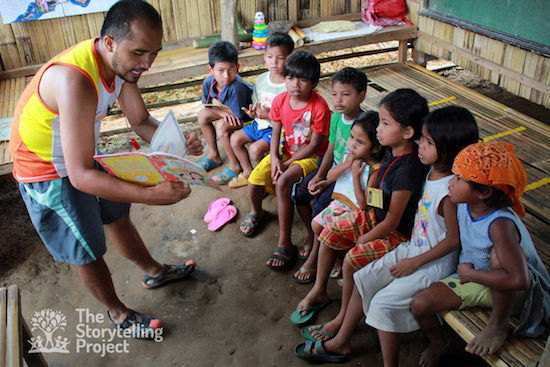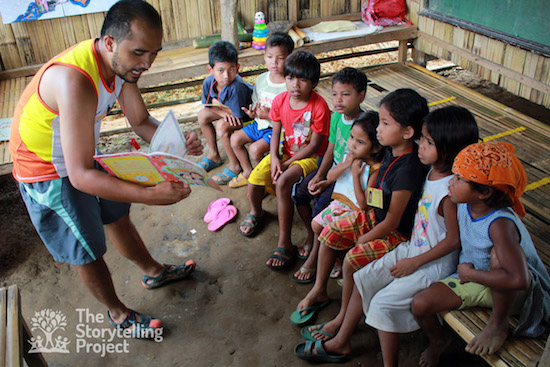 The TSP is a non government organization which advocates a 3-phase program for children to Imagine, Create, and Share to help remote communities across rivers and mountains develop a culture of reading.
The TSP volunteers go to communities that are generally of low literacy with scarce resources.
The Imagine phase takes children through the 21-day storytelling program with story writing sessions, community trainings and seminars.
The Create phase brings children to explore learning through the TSP Library Project.
The Share phase gets the children to share knowledge and experiences with the community through the TSP Book Club activities.
The TSP objective is to get everyone inspired by what children and teachers produce through the story writing workshop and to see that anyone can be empowered to write his/her own story book and to encourage others to write their own stories as well.
Super Labandera is the first TSP book launched in 2014 written by TSP learner Jim Mark Carolino from Dagupan, Pangasinan when he was in Grade 6. It is a story borne out of a child's love and admiration for his superhero – his mother.
Facebook Comments