One thousand technical-vocational students from all over the country were given scholarship grants by SM Foundation this year.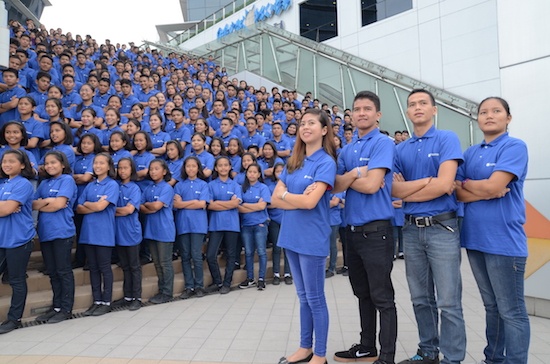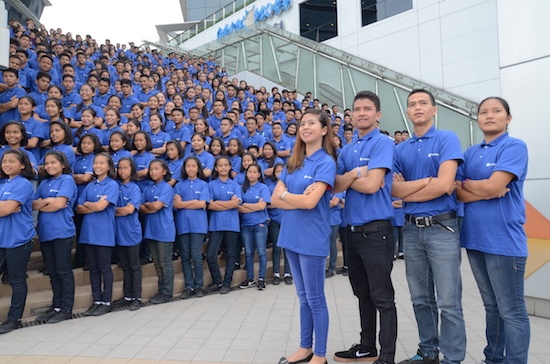 The students are enrolled in the SM Foundation education program through its partner schools namely, Don Bosco, Dualtech, MFI, Sisters of Mary Girlstown, Aihan, Punlaan and Monark.
Scholars are taught courses in food and beverage, automobile mechanic, fitter machinist, electro-mechanical technician and refrigeration and air-conditioning.
Fr. Jose Dindo S. Vitug, SDB, Director of Don Bosco Makati Technical Vocational Education Training Program lauds the program: "It is a good strategy that in just 15 months, the youth can work and help their families. Along with education is values formation. We mold them to become better persons in order to help society later on."
SM Foundation Executive Director for Education Linda Atayde sees technical-vocational education as an untapped opportunity to help the youth develop their skills, gain faster employment and help their families out of poverty. "Many children in this country are out of school with limited means to pursue their studies, more so find gainful employment. In the meantime, there is great demand for skilled workers in many places here and around the world."
Among the students granted scholarships is Caren Navaja, a former housemaid from Kidapawan City in Cotabato Province. Navaja is one of 6 children of a single mother. Navaja learned of the Alternative Learning System while serving in a convent making rosaries. Navaja is now an SM Foundation scholar studying as a 'fitter-machinist'at the Don Bosco Technical Vocational Education and Training (TVET)Program in Makati.
A survivor of supertyphoon Yolanda from Palo, Leyte, Marvin Cabilic, is another SM Foundation scholar. After surviving the devastation in his hometown, Cabilic is now atudying as an Automotive Mechanic at the Don Bosco TVET Program. "Tama ang nanay ko. Sabi niya, huwag kaming mainggit sa iba dahil may maganda pang mabibigay ang Panginoon," shared Marvin emotionally.
The SM Foundation education program is a project supporting the United Nations Sustainable Development Goals in providing quality education for all.
Facebook Comments