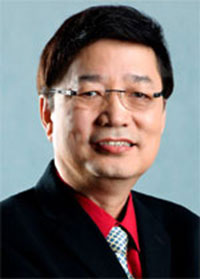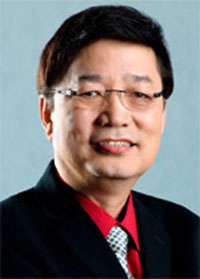 How can a business withstand the test of time, economic volatility, political uncertainty, and changes in technology and maintain family harmony? Here is a classic example of a successful business handed down to the second generation.
I became interested in this legacy through my affiliation in Go Negosyo, a non-profit organization with an advocacy in encouraging entrepreneurship.
One of the people who regularly volunteers in the various programs is Mylene Abiva. Her parents, Felicito and Teresita, passed on the family business FELTA Multimedia Inc. to her 16 years ago.
FELTA, which stands for First in Educational Learning Trends Always, aims to provide the academe with instructional materials that answer the needs of the times.
Founded in 1966, this 50-year- old family business has withstood the most challenging test: the Asian financial crisis of 1998-2000.
With Mylene at the helm, she was able to implement innovative distribution network, new school technology products, and financial restructuring which doubled revenues in succeeding years.
Mylene has the following tips to share for entrepreneurs:
Be passionate about your business

The nature of your business must fit into your personality and lifestyle. You draw the energy and creativity from your own personal experiences.

Ask for divine strength

Having a prayerful life will pull you through especially during challenging times. God will always lead you to the right path. We are after all instruments to promulgate and share goodness.

Be a value innovator

Make your product or service "different" from the rest. You should always create new benefits for your customers and improve on existing products and services. Do not follow the "gaya gaya (copycat) mentality." Listen to what customers say or express needs.

Value your time

Understand that time is one of the most precious commodities even above wealth. Time management is crucial for a successful entrepreneur with 24/7 work hours. Aim for work-life balance. Too much work without a social life can be detrimental. On the contrary, too much delegation can also make one out of focus.

Set an example of leadership

Demonstrate excellence in all aspects of life. You can never be a success in life if you're a failure at home. Personal and professional good example is a must.

You must motivate others to follow your vision

You must inspire others to reach for something greater than them. Provide a road map for your team to follow; they will not know where to go if you do not show them the way.

Have a sense of humor

Be willing to laugh at yourself…to prevent wrinkles. Learn to laugh at yourself and not to take life too seriously. Even with my heavy workload, people are still amazed that I look 20 years younger today. I find smiling very distressful.

You must learn how to empower your team

Create opportunities for leadership. Give power to your people. Develop critical thinkers in your team. Give them opportunities to find solutions to problems.

Be a person with integrity

Reputation is made in a moment, but character is built in a lifetime. Making the right decisions for the greater good is always a challenge for entrepreneurs. If you have a strong character, then you will make decisions that are based on sound fundamentals. What is getting too rich if reputation is getting worse?

Change is the only constant in a business

Innovate or perish. Our secret to sustainability and reaching 50 years and beyond is due to our acceptance to changes in school technology. From books to manufacturing computer tablets and laptops, and to software and apps development. We live up to our phrase, "We modernize education."
Mylene would like to pave the way for an even brighter future for FELTA.
"My father Felicito once told me: 'Life is short. Make your mark on this earth, but also build your castle in heaven. I've done all I can to do just that. All I did, all you have to do, is know yourself, and believe in yourself. And don't let anyone, tell you otherwise.'"
(Armando Bartolome is a business mentor to numerous micro entrepreneurs who are now big names in the industry. This article was previously published on the author's The Business Mentor column. For questions and more information, you may contact Armando "Butz" Bartolome by email:philfranchiseguru@gmail.com or on Twitter @philfranguru. His website is www.gmb.com.ph)
Facebook Comments