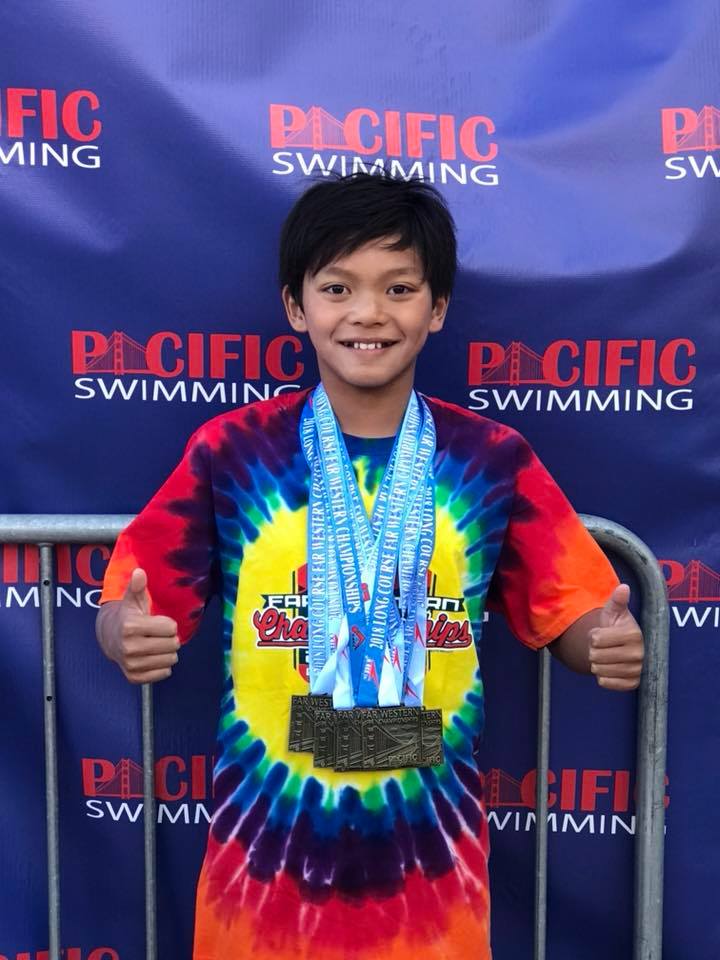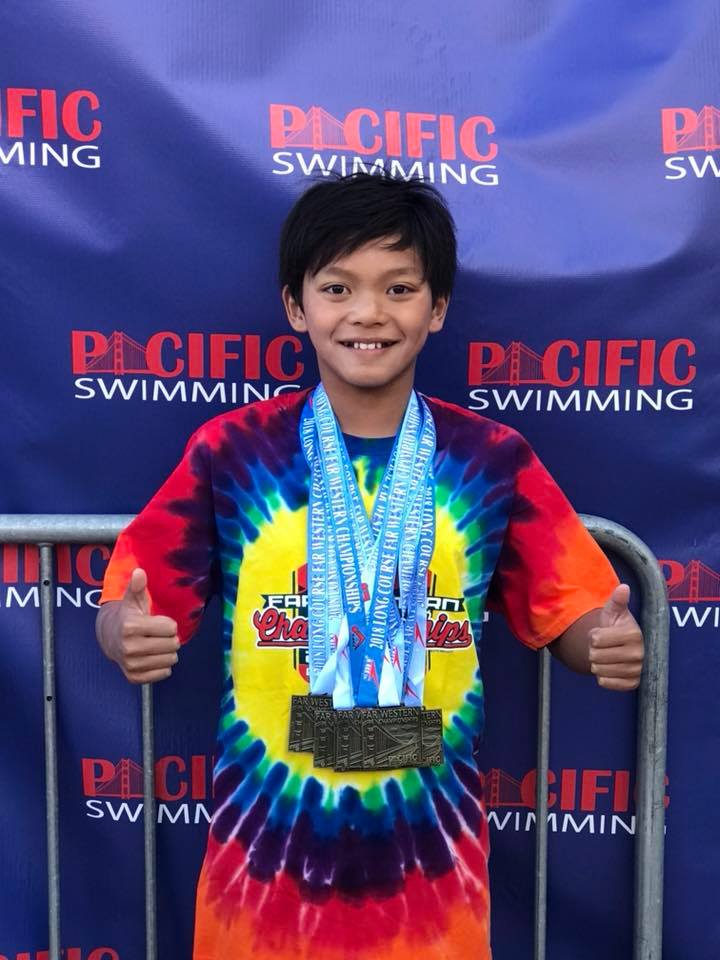 A Filipino-American boy wonder with the name of Clark Kent broke the Fly Far Western Championship Record set by Olympian Michael Phelps, earning the world's attention – including Phelps' – for the young swimmer's feat.
The 10-year old namesake of the Superman character, Clark Kent Apuada, surpassed the most successful American swimmer's 1995 record at 1:10.48, clocking in at 1:09.38 – more than a full second faster than the record time set by Phelps when he himself was 10 years old 23 years ago.
Big congrats to #clarkkent for smashing that meet record!!! Keep it up dude !!#dreambig

— Michael Phelps (@MichaelPhelps) August 1, 2018
Michael Phelps, who set the record time when he himself was 10 years old, tweeted congratulations to Clark Kent and sent him an encouraging message.
Apuada set the new record in the 2018 Long Course Meters Far Western International Age Group Championships in the 100-meter butterfly, reported Salinas Aquatic Center MCAT.
In a Facebook interview posted by MCAT, Apuada seemed to want to follow the most bemedaled competitive swimmer's footsteps saying he wants "to make it to the 2024 Olympics when he turns 16."
Pacific Swimming, one of the largest USA Swimming regional associations, reported that Apuada has won every race that he swam in and was the 10 & Under Male High Point Winner, and breaking the meet record for the 50M BK and 100M BK.
Clark Kent Apuada swims for the Monterey County Aquatic Team in Salinas, California. He has been swimming competitively for 4 years.
Clark Kent's swimming feats has made the boy a most-sought after interviewee, getting features on CNN, CBS, ABC7, Huffington Post, New York Post and many other media outlets. Social Media outlets have recorded outpouring of congratulations and support to the young swimming prodigy.
Facebook Comments