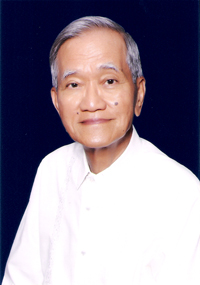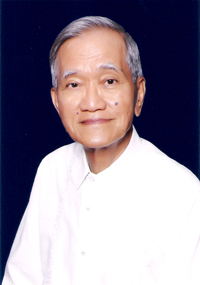 Former Philippine Ambassador to the Holy See and Malta, Howard Q. Dee, has been awarded Asia's highest honor – the 2018 Ramon Magsaysay Award.
Amb. Dee was announced as one of the recipients of the 60th annual awards for "his quietly heroic half-century of service to the Filipino people, his abiding dedication to the pursuit of social justice and peace in achieving dignity and progress for the poor, and his being, by his deeds, a true servant of his Faith and an exemplary citizen of his nation."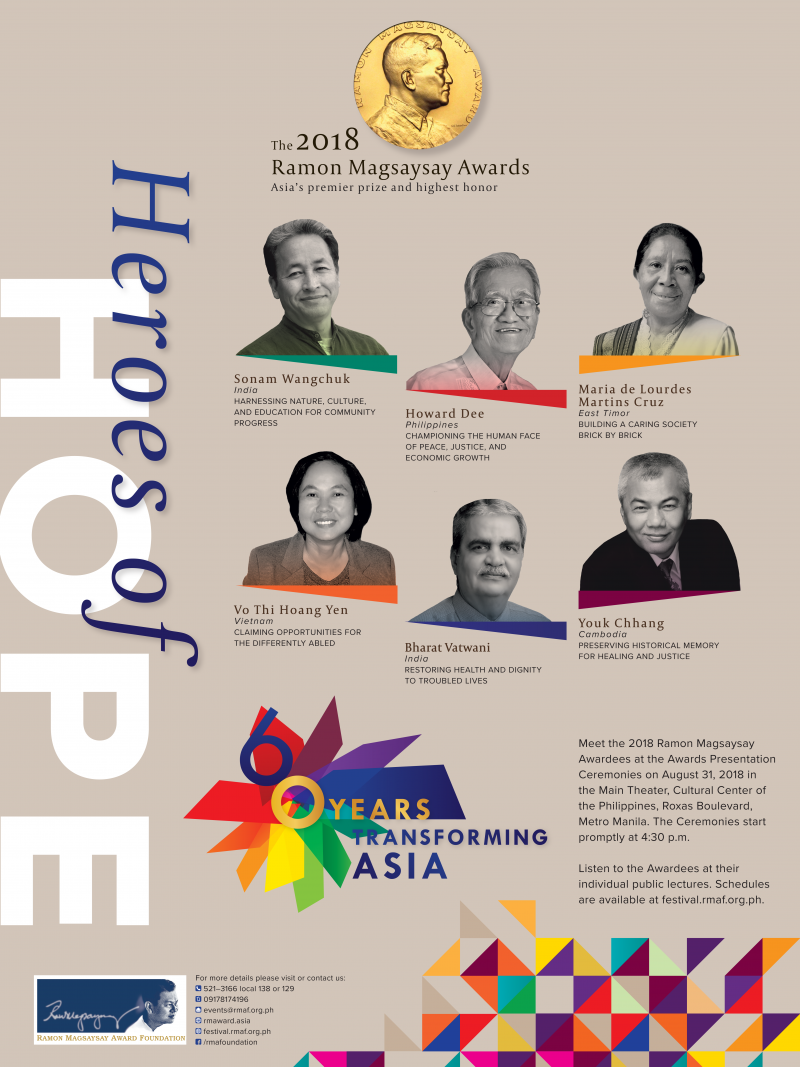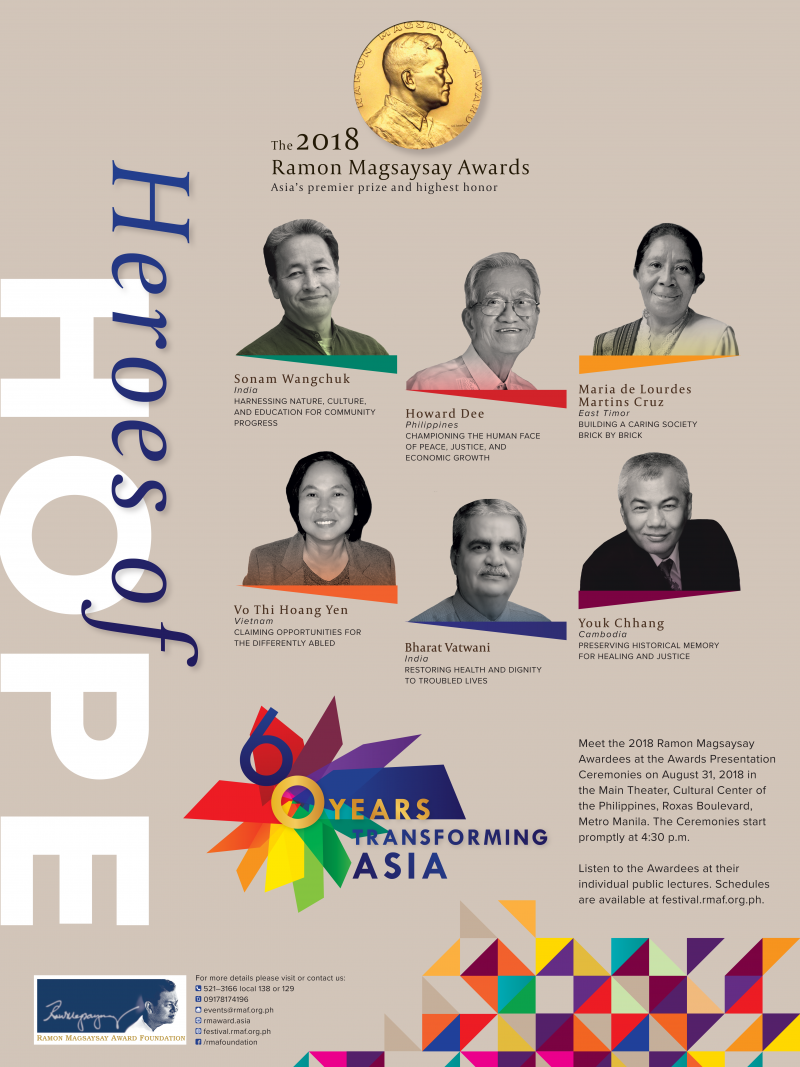 The Ramon Magsaysay Award for Amb. Dee celebrates the memory and leadership example of the third Philippine president after whom the award is named, and is given every year to individuals or organizations in Asia who manifest the same selfless service and transformative influence that ruled the life of the late and beloved Filipino leader.
"The Magsaysay awardees of 2018," says RMAF President Carmencita Abella, "are clearly Asia's heroes of hope, moving their societies forward through their unequivocal pursuit of the larger good. In genuine solidarity with the disadvantaged and marginalized, each one has addressed real and complex issues with bold, and creative, and pragmatic action that has engaged others to do likewise. The results of their leadership are manifest in the changed lives of the many they have influenced."
Abella adds, "All are unafraid to take on large causes. All have refused to give up, despite meager resources, daunting adversity and strong opposition. Their approaches are all deeply anchored on a respect for human dignity, and a faith in the power of collective endeavor. We draw much hope from the 2018 Magsaysay awardees, and much to celebrate about their accomplishments and greatness of spirit."
The new RM Awardee is presently the Chairman of the Assisi Development Foundation, Inc., Co-Chairperson of the Tabang Mindanaw, Vice Chairman of Pondo ng Pinoy Community Foundation, Inc., and the President of Bahay Maria, Inc.
Some of Ambassador' Dee's past positions were:
Founding chairman in 1972 of the Philippine Business for Social Progress (PBSP)
Lead Convenor in 1990 of the National Peace Conference
Chairman of the Government's Panel for Peace Talks with CPP-NPA-NDF in 1993 up to 1999
Cabinet Secretary under the Office of the President in 2002 as Adviser on Indigenous Peoples Affairs
Amd. Dee is a graduate of Bachelor in Business Administration and Master of Arts in Economics (complete units without thesis) from the University of the East.
He has received several awards including:
Pontifical Order of St. Sylvester, 1985
Ozanam Award, Ateneo de Manila, 1986
Pius X Equestrial Order of the Grand Cross, First Class, 1988
St. Benedict Award, San Beda College, 1989
Most Outstanding Alumnus, University of the East, 1991
Gawad Mabini Award, Republic of the Philippines, 1999
Most Outstanding Alumnus, San Beda College, 2001
Lifetime Achievement Award, Dr. Jose Rizal Awards, 2003
Aurora Aragon Special Peace Award, February 20, 2006
San Vicente Liem dela Paz Award, Colegio de San Juan de Letran, March 15, 2006
He has also authored several books namely: God's Greatest Gift to Mankind, 1981; Mankind's Final Destiny, 1992; Living the Beatitudes with St. Joseph, 2004, and Editor-in-Chief of the Ave Maria Magazine.
Amb. Dee was announced as one of the awardees by the Board of Trustees of the Ramon Magsaysay Award Foundation (RMAF) along with five other individuals from Cambodia, East Timor, India, and Vietnam to receive Asia's premier prize, the Ramon MagsaysayAward.
Amb. Howard Q. Dee will join the community of 324 other Magsaysay laureates who have received Asia's highest honor since its inception in 1957. As a Magsaysay Awardee he will receive a certificate, a medallion bearing the likeness of the late President, and a cash prize.
Amb. Dee and his fellow recipients will be formally conferred the Magsaysay Award during formal Presentation Ceremonies to be held on Friday, 31 August 2018 at the Cultural Center of the Philippines.
Facebook Comments