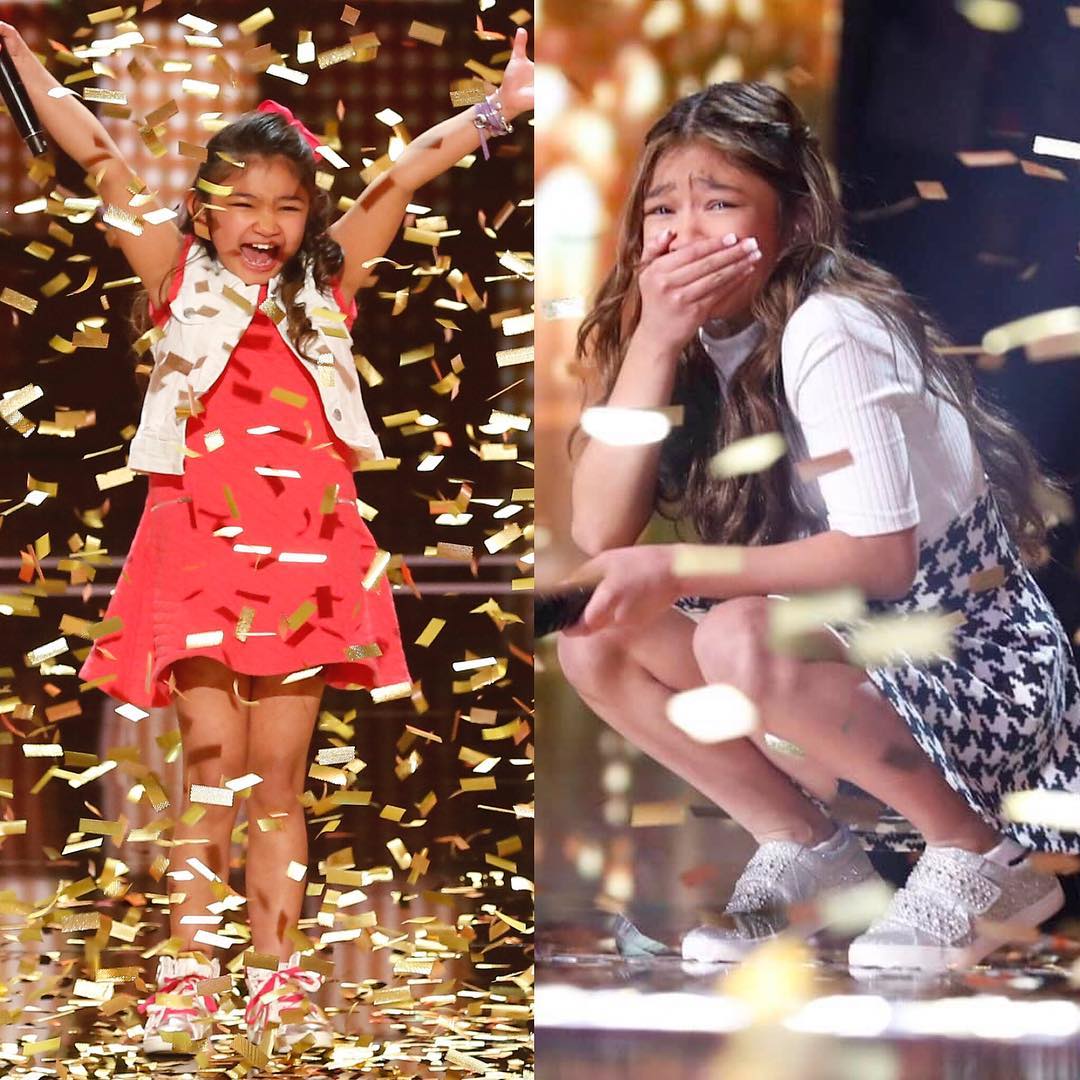 America's Got Talent (AGT) Season 12 runner up winner Angelica Hale made a strong comeback on the AGT Champions edition earning her second Golden Buzzer on the show – the first time in AGT history that a contestant was sent through to the AGT Finals through the judge prerogative.
The 11-year-old Filipino-American singer received her first AGT Golden Buzzer when she was 10 years old and competed against singing ventriloquist Darci Lynne who eventually won the season title.
Hale returned to the AGT stage on January 21, 2019 for the call back season of "America's Got Talent: The Champions" which brings together the world's most talented, memorable and all-around fan-favorite acts from past seasons of AGT and the other Got Talent franchises, spanning 194 territories.
The young singer's rendition of "Fight Song" had the AGT crowd standing on its feet cheering her on to the last note of her song. The song meant more than a singing competition piece to the young girl who advocates child healthcare, being a kidney transplant receiver herself.
Hale was praised by judge Howie Mandel saying, "When people show up on this show, the level of competition is much higher. Just by the title, you are amongst champions. You show up and you ripped the ceiling off this theater. That was your fight song. And if I can do anything, I'm gonna help you win this fight."
On stage, Hale watched incredulously as she saw Mandel hit the Golden Buzzer.
"We're not crying… You're crying! 11-year-old @angelicahale is the first two-time #GoldenBuzzer EVER!" AGT's Twitter account declared.
Hale acknowledged the record and posted her thanks to Mandel and AGT on her Instagram.
"I can't believe that I now have TWO #goldenbuzzers Thank you @howiemandel for believing in me and sending me through to the finale of #AGTChampions!!! #mysmilesaysitall"
Before Mandel pressed the AGT buzzer, Hale received praises from the other judges, with show creator and judge Simon Cowell seen giving Hale a standing ovation.
WATCH the AGT The Champions tribute tweet about Angelica Hale's 2nd Golden Buzzer record:
https://twitter.com/AGT/status/1087522956710838272
Facebook Comments